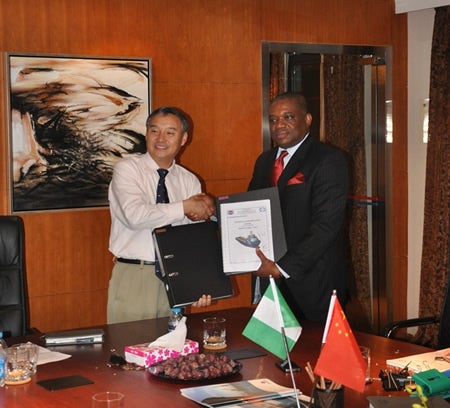 Sinopacific Shipbuilding has signed a contract to build four SPP35 platform supply vessels (PSV) and a letter of intention for the construction of two SPP50 PSVs with SLOK Nigeria.
Sinopacific's subsidiary Shanghai Design Associates (SDA) will design both types of PSVs, which will then be built at the company's Dayang Shipyard.
The vessels are equipped with a diesel electric propulsion system and an advanced efficient rudder propeller driven by variable frequency power, combined with the dynamic positioning II system (DP-II).
Compared to the design of similar vessels, both vessel types feature an improved cargo tank layout, a larger deck area and loading capacity, and a larger mud and deck loading capacity, the company said.
The two vessel types also meet the requirements of the highest standard of 'Clean Ship' classification.
Dayang Shipbuilding general manager Wang Jianding said that the building of high value-added OSVs is a major strategic initiative taken by Sinopacific to transform and upgrade the shipyard in the current downturn of the shipbuilding market.
"In the future, Dayang will continue to build upon the Group's design and market advantages to adjust our product mix accordingly, fully leverage our strength in production capacity and manufacturing efficiency, to ensure it becomes one of the manufacturing bases that Sinopacific will use to carry out its OSV strategy – leadership in niche market," Jianding said.
All six vessels are scheduled to be delivered to SLOK Nigeria by the end of 2014. Prior to the delivery the Nigerian shipowner is expected to receive financing services from Crown Ship.
Over the past two years, Sinopacific has sold 20 similar vessels and the recent order marks the first time that the company's independently designed offshore supply vessel (OSV) products are sold directly to an African company.
As of 20 July 2012, Sinopacific has delivered 119 OSVs, which are operating in oil exploitation regions like the North Sea, West Africa, the Gulf of Mexico and Southeast Asia.
SLOK Nigeria operates in marine transport services involving offshore support and deep sea transportation within the Nigerian coastal and inland waterways.
---
Image: Sinopacific will build the six PSVs at its Dayang Shipyard and will deliver them to SLOK Nigeria by the end of 2014. Photo: Sinopacific