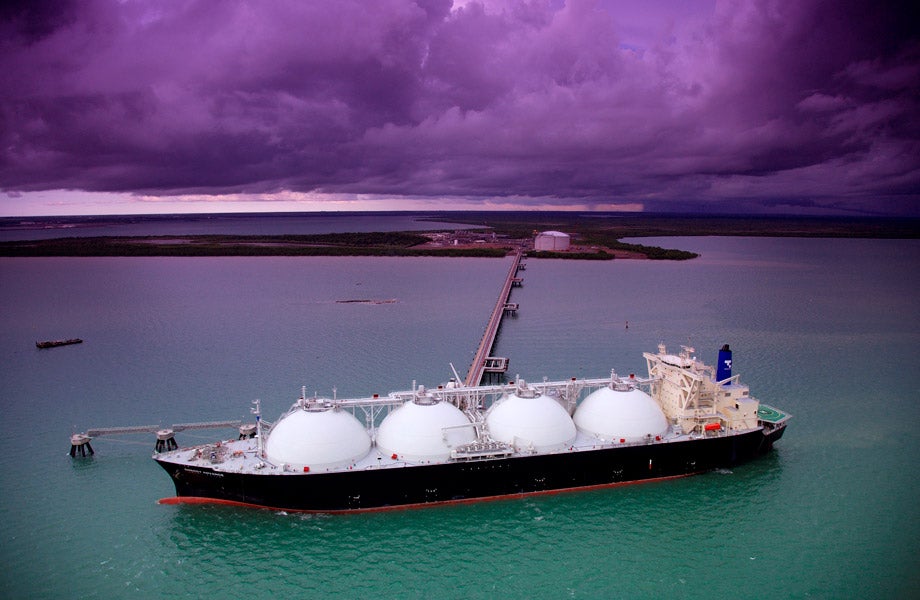 Hong Kong-based Sinopec Kantons Holdings , China Shipping Development and Japan's Mitsui OSK Lines (MOL ) have placed an order for the construction of six new liquefied natural gas (LNG) carriers worth $1.5bn.
Construction of the six 174,000m³ vessels will be carried out by China's Hudong-Zhonghua Shipbuilding.
China Energy Shipping Investment (CESI), a joint venture 51% owned by China Shipping and 49% by Sinopec Kantons, will be responsible for providing 80% of the project cost, while MOL will contribute the remaining funds.
About 20% of the cost of the LNG carriers will be funded through shareholder funding, while the remaining 80% will be funded through long-term debt facilities from a syndicate of banks.
CESI will receive finance from loans arranged by a syndicate comprising the Export-Import Bank of China , Industrial and Commercial Bank of China and Bank of China, Sumitomo Mitsui Banking , The Bank of Tokyo-Mitsubishi UFJ, and Mizuho Corporate Bank.
The loan will be repaid in 15 years, with the interest based on the three-month London interbank offered rate.
Delivery of the six new LNG carriers is scheduled from April 2016 to November 2017.
Following delivery, the vessels will be chartered to Sinopec to support the transportation of LNG from the Australia Pacific LNG Project, a joint venture project located in Queensland.
Australia's Origin Energy and US-based ConocoPhillips each own a 37.5% stake each in the Australia Pacific LNG Project, while the remaining 25% is owned by Sinopec.
Sinopec intends to start shipping LNG from Queensland by 2015 with expected exports of nine million tonnes per annum.
---
Image: China's Hudong-Zhonghua Shipbuilding will start delivering the new LNG carriers from April 2016 to operate on the Australia Pacific LNG Project. Photo: Australia Pacific LNG