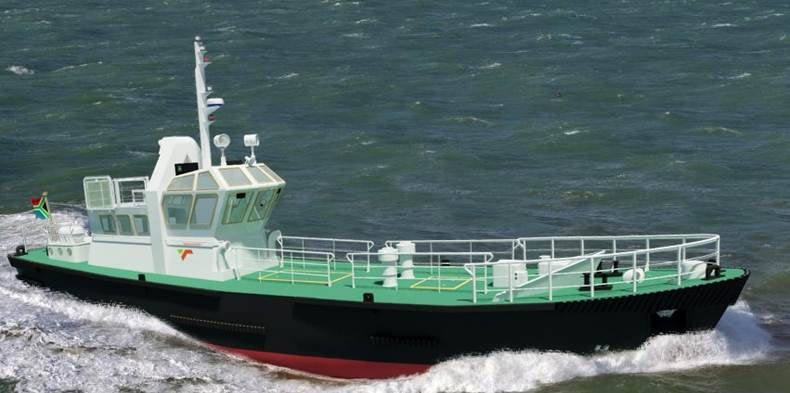 Damen Shipyards Cape Town (DSCT) has won an order from South Africa's Transnet National Ports Authority (TNPA) to build a pilot boat and a tug for the Port of Saldanha.
The vessels include Pilot Cutter 2706 and its fifth Stan Tug 2006, which are customised for South African conditions.
Stan Tug 2006 is scheduled to be delivered in March 2013, while the Pilot Cutter 2706 is slated for May 2013.
The new tug will be used for general port services and pilot duties in Saldanha port, which mainly handles iron ore exports and oil imports.
DSCT and its partner Triton Naval Architects have developed the new Pilot Cutter 2706, which has been customised with a specific hull shape to maintain speed in rough weather because of Saldanha's narrow entrance channel.
TNPA already operates four Damen STu 2006 Tugs in South Africa that are based on the STu 1906.
According to the company the parent vessel was adapted to the specific needs of the South African ports, due to the increased payload and hull speed, as well as increased stern gear protection while handling submerged equipment.
The vessels' interior design, including bridge, propulsion, and HVAC, is based on Damen's advanced pilot boat technology.
The Damen shipyard recently started building a new vessel construction shed and office/workshop building.
---
Image: DSCT will deliver the tug in March 2013 and the Pilot Cutter 2706 is scheduled to be delivered in May 2013. Photo: Damen