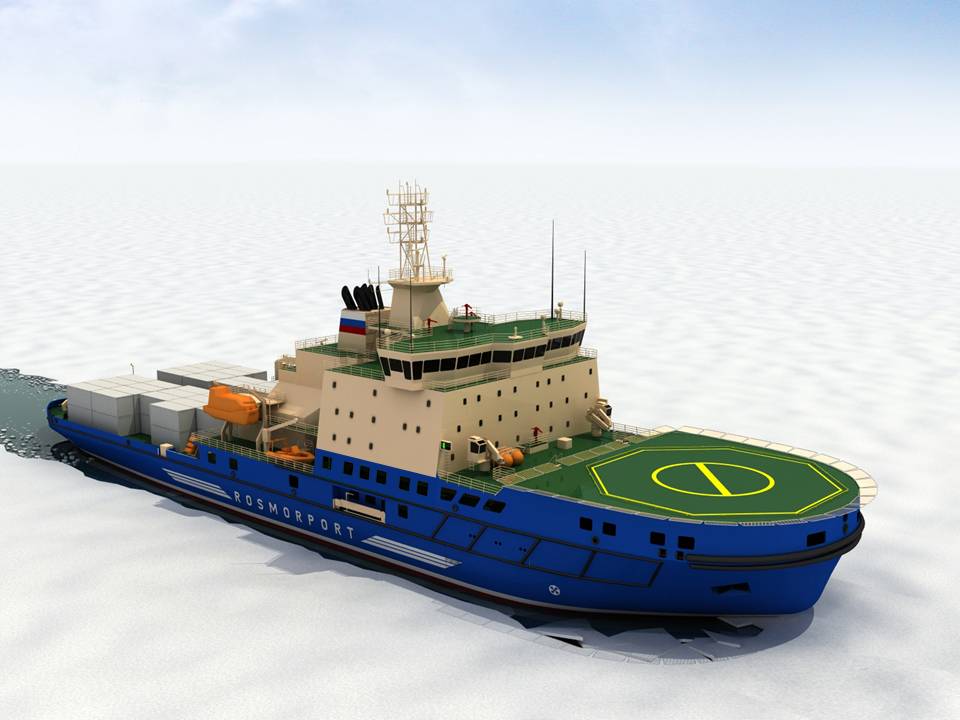 Finland-based azimuth propulsion technology firm Steerprop has secured a contract to supply main propulsion systems for three icebreakers being built by Russia's United Shipbuilding Corporation (USC).
Under the deal, Steerprop will equip each new icebreaker with two SP 110 ARC PULL propulsion systems, which will have a power rating of 9,000kW and will be classified according to the Icebreaker 7 ice classification of the Russian Maritime Register of Shipping.
The units, the first of which is scheduled to be delivered to the project's shipyards in 2014, are claimed to be the most powerful mechanical azimuth propulsion systems in the world.
All three vessels are being built for the Russian Federal Agency of Marine and River Transportation. Two will be built at Russia's Vyborg shipyard, while the other will be built at Arctech Helsinki shipyard in Finland.
The two icebreakers being built at Vyborg Shipyard will have a length of 116m, width of 26.5m and displacement of 10,000t, with scheduled deliveries in May and October 2015.
Both diesel-powered icebreakers will be equipped with four 12-cylinder Wärtsilä 32 main engines, two four-cylinder W 20 gensets, a power management system, a power distribution system and a power drive system.
The vessel that is being built at the Arctech Helsinki Shipyard will have a length of 119.8m and breadth of 27.5m, and is expected to be delivered in August 2015.
All three vessels will be able to cruise through ice up to 1.5m thick and will be operated mainly in the Baltic Sea and in Arctic waters.
The vessels will be used for independent ice escorting of heavy-tonnage vessels, towage, fire-fighting on floating objects, salvage and assistance to distressed vessels, as well as the transportation of cargo.
---
Image: Each of the three icebreakers will be installed with two SP 110 ARC PULL propulsion systems with a power rating of 9,000kW. Photo: Vyborg Shipyard.