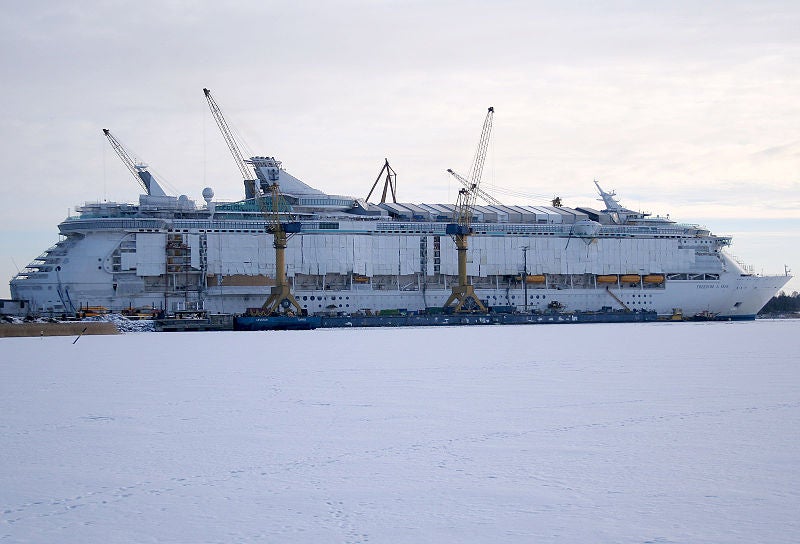 STX Finland has announced plans to shut down operations at the Rauma Shipyard as part of its restructuring programme in response to the global shipbuilding downturn.
The company noted that surplus capacity and the financial crisis led to a lack of orders and an increase in competition.
In order to safeguard the operating potential of the company, STX Finland has unveiled a restructuring programme, which has been developed following consultations with its personnel, funding providers and other partners.
Under the restructuring programme, STX Finland will close the Rauma Shipyard and shift functions to the Turku Shipyard.
The expected volume of future demand is not enough to sustain two shipyards at STX Finland, the company said.
The workforce at the Turku and Rauma shipyards will be reduced by around 700 person-years by the end of June 2014.
The company said it will offer 'support and employment measures' for employees who will be laid off as a result of the restructuring.
The restructuring will not limit the company's offerings or reduce the volume of its operations, and the Turku Shipyard will build all types of vessels, according to STX Finland.
STX Finland executive vice president and deputy CEO Jari Anttila said the decisions made now are based on a realistic estimate of the company's current state and the market outlook.
"[Restructuring] will halt the company's vicious circle of losses, now in its sixth year, and lay the foundation for a profitable business," Anttila said.
"We regret having to make such tough decisions that will hit the Rauma Shipyard especially hard," Anttila continued. "But the alternative would have been the shutting down of the Finnish shipyard industry and the ending of our 300-year heritage of shipbuilding. These decisions will enable a healthy and profitable shipyard industry to flourish in Finland."
STX Finland's restructuring decision was unanimous and has the support of the principal shareholder.
---
Image: The Rauma Shipyard's functions will be shifted to the Turku Shipyard (pictured) in Finland.