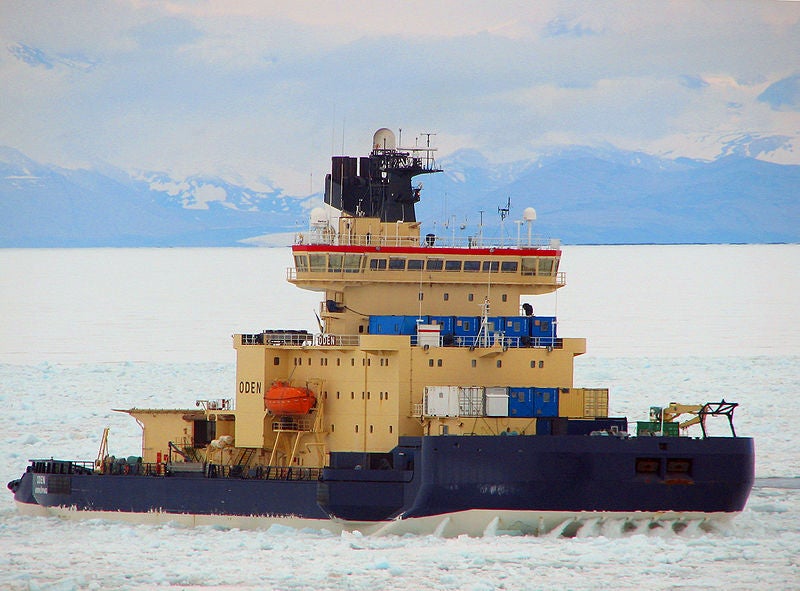 The Swedish Maritime Administration (SMA) is testing a new monitoring system for Arctic maritime traffic on its icebreaker 'Oden'.
The project, called MONALISA Ice (MICE), aims to improve safety as the maritime traffic in the Arctic region continues to increase, with the new system expected to improve the potential for sea rescue, icebreaker assistance and environmental protection.
SMA's project manager for MICE Per Setterberg said the agency's experience in winter navigation in the northern areas of the Baltic and Gulf of Bothnia will help enhance safety and environmental protection as new traffic patterns emerge in the Arctic.
"We are capitalising on the Sea Traffic Management (STM) concept developed within the framework of the MONALISA project by adapting it for the Artic environment," Setterberg said.
MICE, developed in co-operation between SMA and the Chalmers University of Technology in Gothenburg, is a progression from the wider-ranging MONALISA project, which allows global traffic monitoring without shore-based infrastructure like AIS stations or radio communication installations.
World Wildlife Fund (WWF) maritime officer Mattias Rust said that as sea ice melts in the Arctic, shipping will increase significantly and that 'it is crucial to ensure high traffic quality and constantly consider the Arctic's sensitive and seasonal environment'.
"Reducing the risk of collisions with drift ice and marine mammals, and avoiding arbitrary navigation during a spill period that could prove catastrophic for certain neighbouring bird sites during the pre-summer period, for instance, requires a monitoring system that provides continual and proactive decision-making support for navigators," Rust said.
The system uses vessels as base stations, communicating course, speed, and other relevant information to one another.
The data can be interchanged with a shore-based coordination centre through a satellite link, which will be used for the interchange of navigation routes and other essential communications between vessels and the shore-based centre.
---
Image: SMA is testing the MICE monitoring system for maritime traffic on the icebreaker Oden.