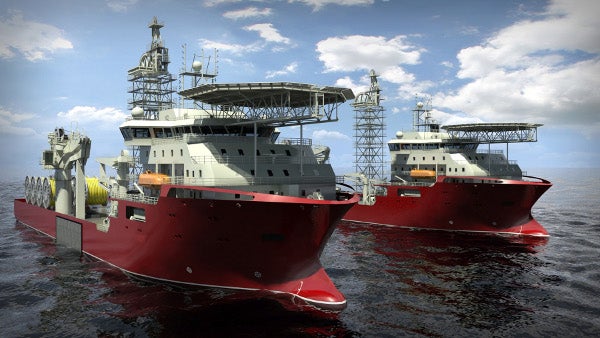 Wartsila has secured a contract to supply power and positioning systems to six new offshore pipe laying vessels (PLVs) to be used by Brazilian company Petrobras.
Under the deal, Wartsila will supply design, main engines and propellers, which are scheduled to be delivered during the fourth quarter of 2012 and the first quarter of 2013.
The PLVs to be built in yards in the Netherlands, Brazil and South Korea will be used for laying pipelines from offshore oil rigs to the mainland.
The first vessel is scheduled to be launched in 2014, while all six are expected to be fully operational before the end of 2015.
Wartsila vice president of ship power offshore Magnus Miemois said," We have been selected to supply all six vessels in the tender, for which the owners, shipyards, and even the design are different."
Of the six PSVs, two vessels will be built on Wartsila's VS4146 design at Daewoo Shipbuilding & Marine Engineering (DSME) yard in South Korea for a France-based joint venture between Technip and Odebrecht Oleo & Gas.
For each of these vessels, the company will supply three modular thrusters (LMT), two retractable thrusters, and two tunnel thrusters (TT).
A 550t pipelay vessel ordered by Subsea7 is to be designed and built by IHC Merwede, for which the company will provide six Wartsila 32 in-line engines, three LMT, two retractable thrusters and two TT.
Another two 550t vessels will be built for Malaysian firm Sapura Crest Petroleum at the IHC Merwede shipyard in the Netherlands, which will be equipped with six Wärtsilä 32 in-line engines, three Lips modular thrusters, two retractable thrusters and two tunnel thrusters.
A 300t pipelay vessel will be built for Sapura Crest at the OSX Construcao Naval yard in Brazil, which will feature four Wärtsilä 32 in-line engines, three compact thrusters for primary propulsion, one retractable thruster and two tunnel thrusters.
The Wartsila 32 engines that will be used in all the PSVs will use the latest fuel combustion technology for high efficiency. The company also says that the technology will provide improved reliability and simplify maintenance.
---
Image: Wartsila will deliver the design, main engines and propellers in the fourth quarter of 2012 and the first quarter of 2013. Photo: Wartsila