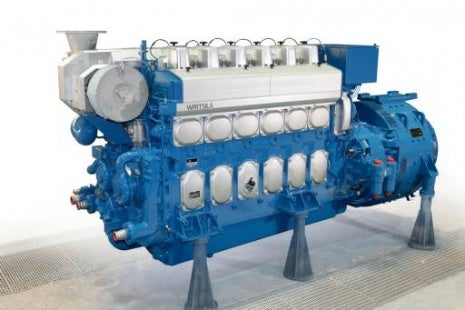 Finnish manufacturer Wärtsilä has secured a ten-year loan worth €50m from Nordic Investment Bank (nib ) to finance its research and development (R&D) operations.
The proceeds will be used to further develop the company's medium-speed engine technology to improve efficiency, reliability and environmental performance, as well as reduce lifecycle costs.
With the loan, the company expects to strengthen its technology position in the global marine and energy markets.
The company's R&D operations include four-stroke engines, two-stroke engines, propulsion, as well as emissions abatement and energy efficiency products.
The company's portfolio currently includes open-loop, closed-loop and hybrid exhaust gas cleaning systems for the removal of sulphur oxides, as well as dual-fuel technology for two and four-stroke engines.
Tests carried out in 2012 revealed that the two-stroke dual-fuel engine technology will meet International Maritime Organisation (IMO) tier III emission requirements without exhaust gas treatment systems.
NIB president and CEO Henrik Normann said: "With this loan, NIB supports Wärtsilä's R&D efforts in product innovation and development of engines complying with the future emission regulations."
Wärtsilä currently runs research centres for engine technology in Finland, Italy, Spain and Switzerland.
Since 2009, the company has increased its R&D related investments by over 30%, spending €188m, or 4% of its yearly net sales, in 2012.
---
Image: NIB's €50m R&D loan will help Wärtsilä further develop its medium-speed engine technology. Photo: Wärtsilä Corporation.