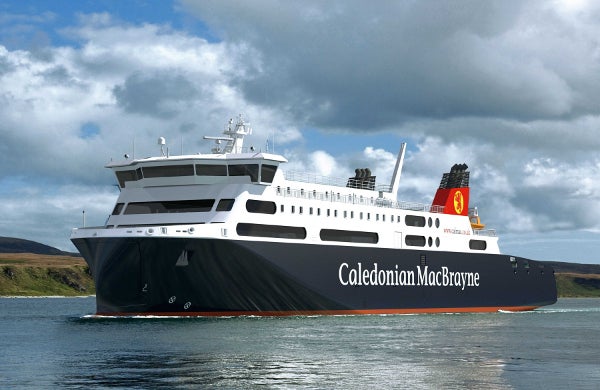 Wärtsilä has received an order to supply main engines and auxiliary generating sets for a RoPax ferry on order for Scottish ship-owner Caledonian Maritime Assets (CMAL) at German shipyard Flensburger Schiffbau Gesellschaft (FSG).
The RoPax ferry can transport both passengers and wheeled cargo, and was ordered by Lloyds Banking Group and leased by CMAL.
Under the deal, Wärtsilä will deliver two 8-cylinder in-line Wärtsilä 32 main engines and three 8-cylinder in-line Wärtsilä 20 gensets, as per FSG's requirements for compact and lightweight engines.
According to Wärtsilä, the chosen package has a total weight of 151.4 tonnes, which is claimed to be the lowest in the engines' class.
The lightweight engines are intended to help the ship to carry a high payload with favourable fuel efficiency and low emissions.
Caledonian Maritime Assets director of vessels Andrew Duncan said: "The engines were selected as the most suitable for the project due to their overall performance in terms of fuel consumption, emissions, weight and size."
The new roll-on/roll-off vehicle passenger ferry will have a length of 116m and will be capable of carrying up to 700 passengers and 143 cars or 26 trucks at a time.
Following delivery, which is scheduled to take place in June 2014, the new ferry will be used to provide transport services between Stornoway and Ullapool, linking northwestern Scotland with the Isle of Lewis in the Hebrides.
As the new ferry will replace two existing ships on the route, it must be capable of round-the-clock operation, the company said.
---
Image: Wärtsilä will install two 8-cylinder in-line main engines and three 8-cylinder in-line gensets on CMAL's new RoPax ferry. Photo: CMAL.