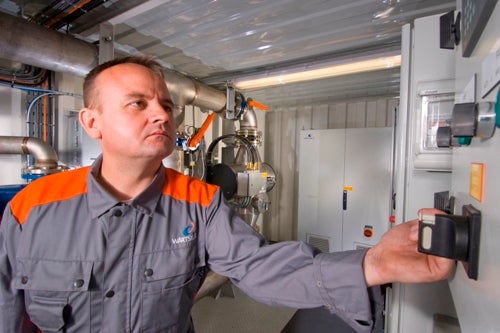 Wärtsilä has received a contract from offshore service provider Tidewater Marine to supply ballast water management systems (BWMS) for its four platform supply vessels (PSVs).
Under the deal, Wärtsilä will supply four 250m³/hr capacity Aquarius UV BWMS from its UK manufacturing plant to the new vessels being built by Cosco (Guangdong) Shipyard in China.
The PSVs are scheduled to be delivered to Tidewater Marine in 2014 under a contract signed with Cosco shipyard in August.
Upon delivery, the 3,800dwt PSVs will be used for transportation of pipes, equipment and cargo to and from pipe-laying barges and oil-drilling and production platforms.
Aquarius UV is a modular system using filtration and medium-pressure UV disinfection technology.
Designed to provide a safe, flexible and economical process, the Aquarius UV was favoured over the alternative Aquarius EC system as it offers technology preferences and favourable space, power and cost constraints on the ship application.
The first Aquarius UV system is scheduled to be delivered to the shipyard in January 2013, while the remaining will follow at two-month intervals.
The company said that ballast water treatment with the Aquarius UV system will be carried out through a two-stage process.
The sea water is first passed through a back-washing filter in the first stage and later the filtered sea water is passed through a UV chamber in the second stage where ultra-violet light is used to disinfect the water prior to entering the ballast tank.
Following discharge, water from the ballast tanks passes through the UV chamber for a second time.
Both Aquarius EC and Aquarius UV became part of Wärtsilä following the acquisition of Hamworthy in January 2012, in addition to the Marinex UV system that has been developed and marketed jointly with Trojan Technologies since 2010.
---
Image: Wärtsilä will deliver four Aquarius UV systems to Tidewater's new vessels being built by Cosco in China. Photo: Wärtsilä.