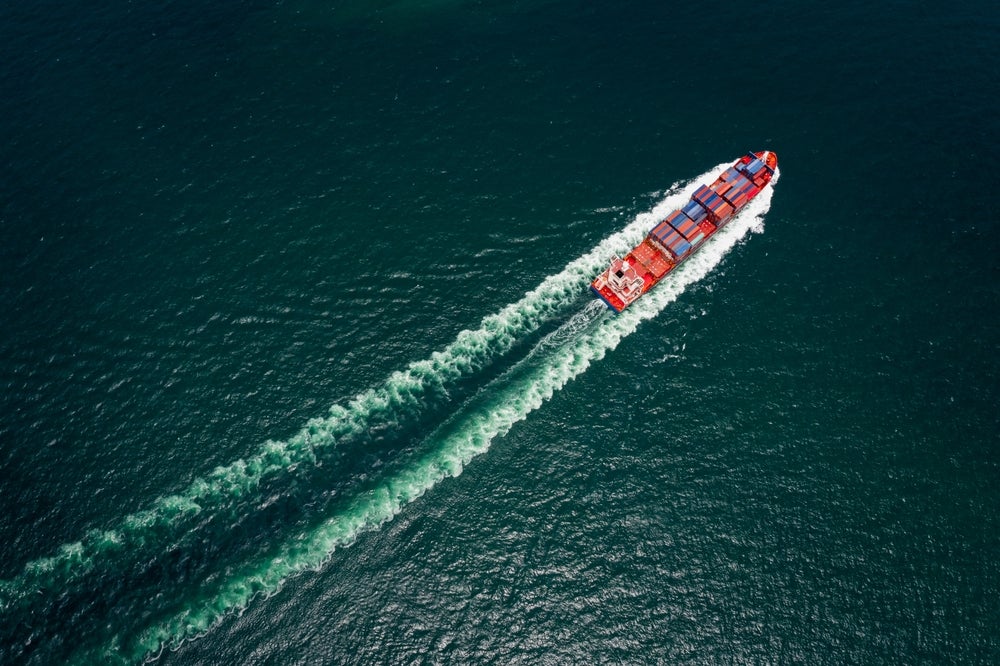 A major cultural shift in shipping is intrinsically linked to an ongoing technological revolution. The industry is facing growing pressure to demonstrate its environmental, social and governance (ESG) credentials.
This is happening precisely at a time when the vast amount of data collected on board enables companies not only to report on but also to improve their performance.  
We are therefore witnessing a complete paradigm shift in the way maritime does business. Seafarers are accustomed to processes and paperwork, but while there has always been a culture of strict record-keeping onboard vessels, the data revolution has suddenly moved the goalpost beyond just storing information, to putting that information to good use. Everything, from strategic decisions to daily vessel operations, is profoundly affected by new capacities to turn data into insights.
The data collected on board ships can transform a wide range of operations. While voyage optimisation and fuel efficiency are the most talked about focus areas when it comes to data-driven performance improvements, digital transformation can improve every aspect of operations onboard and onshore – from waste and stability management to equipment safety and maintenance, and even food waste, heating ventilation and air conditioning (HVAC) efficiency, people and cargo flow onboard, and resource management.   
Therefore, the maritime industry is faced with two options: to get by with business as usual or to turn obligation into opportunity. With more ship data than ever at their fingertips, it's the second option that makes sense.
A data collection framework 
Often overlooked, electronic logbooks hold a wealth of promising opportunities in the ESG era. For example, a Napa Logbook can be used as a framework for data collection, with endless possibilities to tailor it to the specific needs of a company.
In addition to the traditional regulatory logbooks, data on everything around technical, voyage, and even environmental and waste management aspects of operations, can be measured – depending on what the company wants to measure and improve.     
For instance, greywater management can be improved by capturing data on the use of different systems and optimizing cleaning practices accordingly. With data from Permit to Work modules, trends can be identified with seafarer workloads and downtime, which can help improve work processes and identify any issues that may impact their well-being.   
Electronic logbooks hold a wealth of promising opportunities in the ESG era.
Columbia Cruise Services (CCS), a ship management company that adopted the Napa Logbook in 2019 to monitor and action its ESG commitments, provides a model for the future.
The Napa Logbook helped create new avenues for data analysis. CCS is now able to capture vessel-performance-related data such as water tank balance, fuel efficiency, ballast conditions and voyage performance, all of which were previously not available or difficult to extract from various manual spreadsheets or unstandardized reports.  
This is only the beginning. CCS is looking to expand its use of digital insights to new areas, such as improving crew situational awareness and giving each passenger an accurate picture of the carbon impact of their journey.   
A profound shift 
Globally, the vast amount of data collected on board vessels remains underutilised. Many companies are not yet aware of the sheer volume of data that they are already capturing.
Moreover, that data is often fragmented, hidden in emails, spreadsheets or paper, and therefore unsuitable for analysis. Therefore, a clear first step must be to implement a more structured and systematic way of compiling and managing data. Once again, electronic logbooks are a turnkey solution to that puzzle.
Only with streamlined collection and integration will companies be able to move on to the next stage: making sense of it to inform decision-making.    
The digital era is supporting major transitions in shipping.
Enhanced data collection, integration and analysis will impact all aspects of daily operations: the cumulative effect will be to reshape shipping paradigms, supporting changes in culture, the way we do business, and how we make decisions, both onboard and onshore. 
From transparency and accountability to greater safety and sustainability, the digital era is supporting major transitions in shipping. The impact is more fundamental than fuel savings and efficiency gains – data is helping create and reinforce a culture fit for the ESG era, with collaboration and safety front and centre.
The digital transformation we've seen in maritime so far is just the tip of the iceberg.