FSP Finnish Steel Painting is one of the largest industrial surface treatment companies in Europe.
The company provides customer-oriented industrial surface treatment, fireproofing, floor coating, scaffolding, access technology and engineering services during the entire lifecycle for marine industry applications.
FSP's service extends from first evaluation to providing the surface treatment, followed by its inspections by NORSOK qualified FROSIO inspectors, as well as post-warranty maintenance.
Anti-corrosive coating and acid spraying
High-quality surface treatment significantly improves the durability and life-span of treated surfaces. It also greatly enhances the visual appearance. The surface treatment is also cost-effective, and the better quality the surface treatment result, the lower the product's service and maintenance costs will be.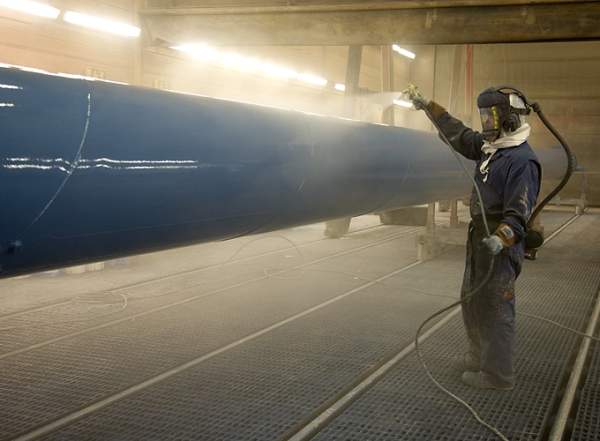 FSP provides high-quality surface treatments for metal surfaces, including stainless-steel surfaces.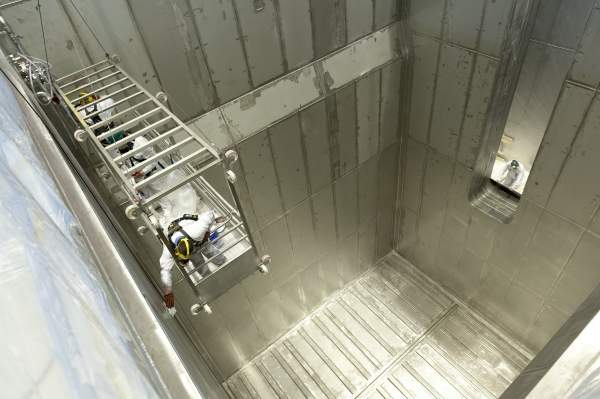 Acid-proof and stainless-steel surfaces can be protected by acid spraying.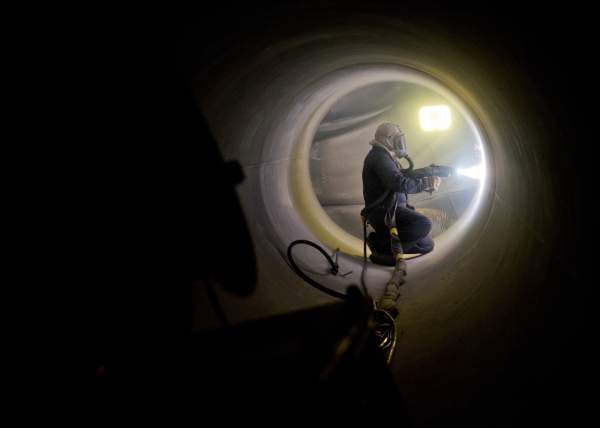 Hot-dip galvanisation can be replaced by the company's thermal spraying method, which provides an excellent corrosion and strain-resistant coating.

FSP offers floor blasting and coating for a variety of surfaces, including ship decks.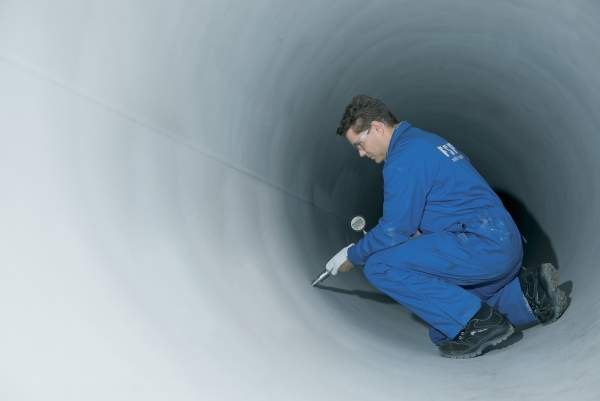 FSP can also perform FROSIO inspections according to NORSOK standards.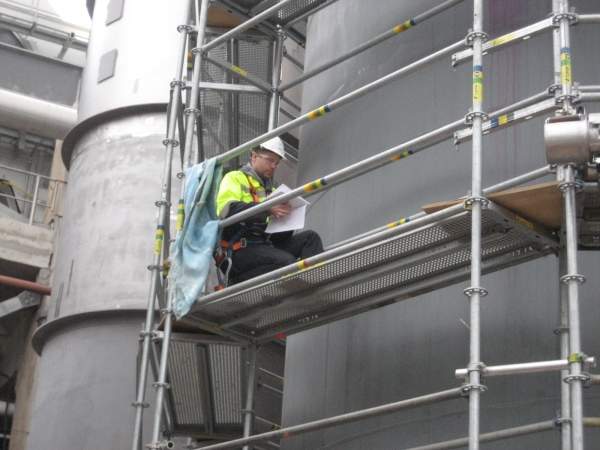 The company's engineering unit offers surface treatment-related quality, health and safety, and environmental (QHSE) assessments.
FSP professionals perform surface treatment on metal surfaces regardless of the destination. Surfaces are cleaned and then coated with long-lasting anti-corrosive coating. Acid-proof and stainless-steel surfaces, which can't be shot blasted, can be treated by acid spraying.
Dust-free vacuum blasting and other shot blasting techniques
FSP provides shot blasting with steel grit, glass beads, aluminium oxide, quartz and various other abrasive materials. The company also provides special shot blasting techniques, which consist of almost dust-free sponge-jet and completely dust-free vacuum blasting. Using these methods, shot blasting can also be performed, even in the most dust-sensitive locations.
With the Sponge-Jet method, the blasting material is surrounded by a rubber-like polyurethane sponge. When the shot hits the surface to be cleaned the sponge absorbs the dust. Less than 1% dust is generated using the Sponge-Jet blasting technique compared with traditional open blasting.
Using the Vacuum blasting technique, all dust and blasting material is immediately absorbed back into the machine, where blasting material is re-circulated for re-use. Despite Vacuum blasting taking a little longer than other shot blasting techniques, time is saved since the surroundings do not need to be protected.
Thermal spraying for strain and corrosion-resistant coatings
During the thermal spraying technique, a melted metal is sprayed onto the surface, forming an excellent strain and corrosion-resistant coating. This method can be used instead of hot-dip galvanisation if the product cannot be dipped into a pool.
FSP provides thermal spraying for all metal surfaces that require extremely efficient corrosion protection. Thermal sprayed surfaces can also be reinforced and visually enhanced by applying anti-corrosive painting as a top coat.
Ship deck floor blasting and coating
The company performs floor blasting and floor coating on a variety of surfaces, such as ship decks and production facilities, and has a number of different floor coatings for a range of uses.
Fireproofing and Chartek hydrocarbon fire protection
Paints used for fireproofing swell during heat exposure, slowing down the deterioration of the underlying material in the event of fire. Without fireproofing, steel temperatures will rise to between 450°C and 600°C within approximately ten minutes. The strength of the steel decreases significantly, resulting in a situation where the structures begin to fail. Fireproofing extends this critical time, ensuring that people can safely evacuate.
FSP also offers hydrocarbon fire protection using Chartek coatings. Chartek is a NORSOK qualified corrosion and fire-protection coating product, which resists fire for up to four hours, while also providing jet fire protection.
Surface treatment engineering services
FSP also offers expert engineering services related to surface treatment from the beginning to the end of customers' projects.
The company's engineering services consist of planning, project management, inspections, consulting and maintenance. FSP will perform the best services for its customers, while carefully considering the increasingly stringent quality, environment and safety regulations. FSP also provide QHSE assessments, training and problem solving.
FSP inspections cover the entire surface treatment process and include the documentation of different phases. The company performs FROSIO inspections based on the NORSOK standard worldwide.
Quality, occupational health and safety, and environmental requirements compliance
The company complies with the strict quality, occupational health and safety, and environmental requirements. FSP's operation is certified according to ISO 9001, ISO 14001 and OHSAS 18001 standards.
The company's field experience, professional staff and certified management system ensure that the service quality always fulfils the most stringent industry standards.
FSP's customers say the company has been able to fulfil their expectations related to delivery reliability and schedules, as well as service and product quality, even in the most demanding locations for several decades.
Outstanding surface treatment and project management know-how
FSP's objective is to provide outstanding know-how of surface treatment and project management to Norway, Sweden, Finland, Estonia and Poland.
The company's project personnel and mobile equipment are always ready to leave to any destination determined by the customer regardless of time and place.
FSP's personnel actively submit new ideas for development and improvement via its TellUs application. The company also challenges its customers to provide new ideas as to how it could work more cost-effectively and better serve its customers.