Hidramar is a naval services company located in Las Palmas Port, Gran Canaria. We have been offering industrial services and technical assistance to the naval sector since 1989, with high quality and attention to detail as standard.
Our growing reputation as a service provider means well-known shipping companies constantly require our services and put their trust in our skilled workers. In fact, the proof of our workmanship is the loyalty of our customers.
Some of the benefits at Hidramar include:
Commitment to quality
Reputation for meeting tight deadlines
Competitive pricing for high-quality works
Compliance with health and safety regulations
Hidramar offers high-quality services 24 hours a day, seven days a week, including: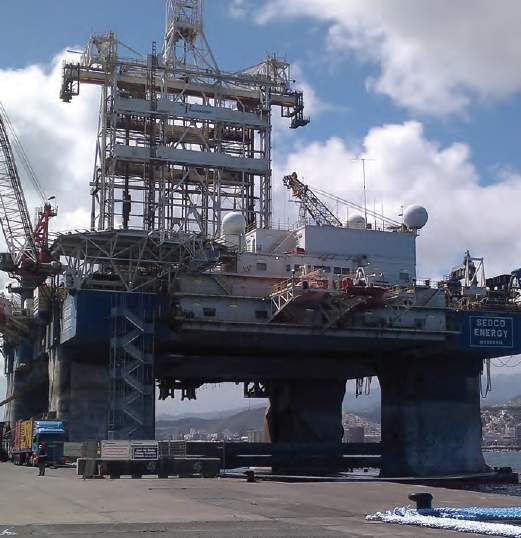 Hidramar offers naval repairs, industrial assembly, hydraulics, industrial supplies, technical support, welding, industrial services and naval workshops.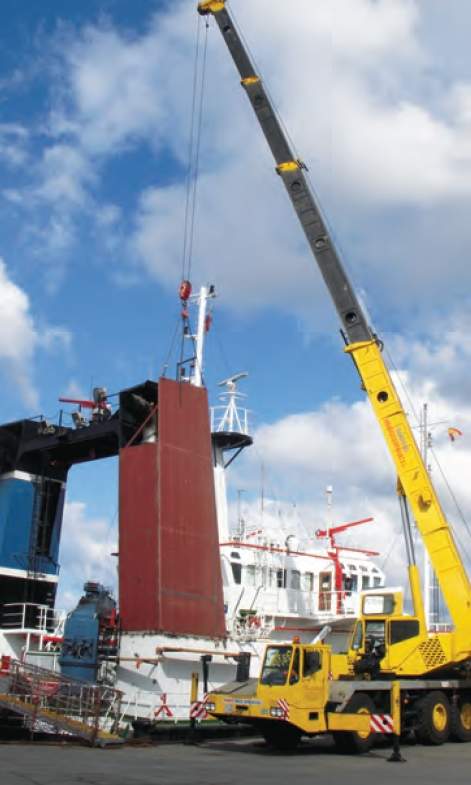 Hidramar boasts its own engineering department.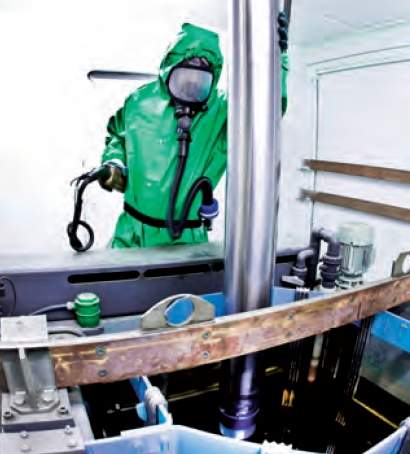 Chrome-plating facilities are available with Hidramar.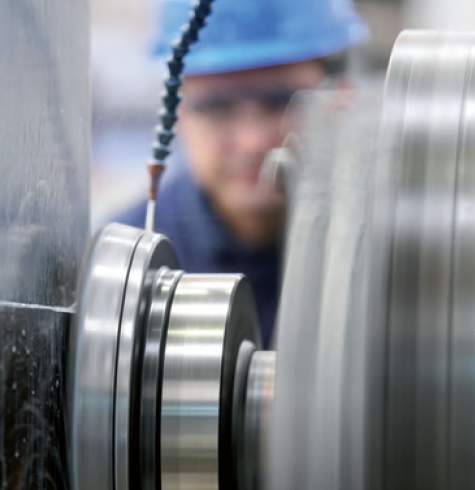 Hidramar has Bureau Veritas approval certificates for its welders and welding procedures.
Hydraulics systems
Design, installation and maintenance
Hydraulic HP testing up to 30,000Psi
Pipe jobs
Ballast, fuel, fire-fighting lines
High and low-pressure piping
Hydraulic piping
Post weld heat treatment for stress relief
Maintenance and repair services
Marine engines, boilers, air handling units, stabilising fins, steering machinery, mooring winches, cranes, variable pitch propellers, ro / ro equipment, anchor windlasses, davits for boats and dock ramps
Plates services
Tanks, hull, decking and covers
Welding
We can weld almost all types of materials using a wide variety of procedures
Chrome plating
We are the only company in the Canary Islands able to offer large-scale chrome plating
Design and production
We can supply or manufacture the spare parts you need for your vessels
Hydraulic system design, installation, maintenance and repair
Due to our facilities, skilled workers and high-tech equipment, Hidramar is setting the benchmark for hydraulic work in the Canary Islands. Hidramar designs, installs, maintains and repairs all types of hydraulic systems. In the Canary Islands we are uniquely qualified to maintain and repair hydraulic cylinders of up to 4m in length. We offer the following services 24 hours a day, seven days a week:
Honing hydraulic cylinder liners; capacity of over 6,000mm in length
Hydraulic systems for all types of machinery
Cylinders with a capacity up to 8,600kg/m
Gear motors
Vane motors
Piston engines
Piston pumps
Gear pumps
Safety valves
Backstops
Pneumatic circuits
Chrome-plating for hydraulic cylinders
Surface grinding for valves
Manufacture of hydraulic hoses of any size
Isometric design of prefabricated piping for all types of vessels, in carbon steel, stainless steel and copper nickel for engine rooms, double bottom tanks, enabling systems, cargo covers and heated tanks, with procedures approved TIG welding, MIG welding and/or mixed
We fit schematic pipes and isometric pipes to interface with motors, pumps, purifiers, heat exchangers and valves
We use measurement and control equipment in order to confirm the correct operation of the machine / engine
Mechanical and industrial assembly
Hidramar offers a wide range of services related to the maintenance and repair of industrial plant and machinery. We can machine large replacement parts. We use mobile diagnostic equipment to work on your vessel and we are available 24 hours a day.
Automations, design and mechanical repair services
Diagnosis: pumps, motors, valves and compressors
Technical projects, mechanical and pneumatic system design
Industrial cleaning and restoration
Fine tuning industrial motors
We repair and maintain all kinds of machinery and engines:
Valves
Compressors
Coolers
Capacitors
Gearboxes
Steering gears
Stabiliser fins
Winches anchors and tethers
Deck cranes
Boat davits
Bilge pumps, ballast and fuel
Brakes
Bow thrusters
About Hidramar
We are the proud holders of the ISO 9001:2008; ISO 14001; OHSAS 18001 quality assurance certificates, welders approvals and weld procedures approvals certificates.
With a large workshop, highly skilled employees and high-tech machinery unique in the Canary Islands, Hidramar can diagnose and solve your engineering problems quickly and efficiently. We also have a modern mobile work unit, available 24 hours, seven days per week.