Lido Marine is located in Lithuania and active on the European and Russian markets, as well as the UK and Norwegian sector of the North Sea. The company's main activity is the outfitting of newbuild ships and offshore installations, and the refitting of ships and oil platforms.
Lido Marine is part of Lido Holding, a group of companies specialised in turn-key solutions for the outfitting and refitting of vessels and offshore platforms. Each company of the group is a liable for its own part of the sector.
Lido Norway is a Norwegian branch and performs works mainly in Scandinavian countries. It specialises in complete turnkey projects, as well as partial special services like insulation, ventilation and interior works.
Lido Marine Furniture is a vertically integrated company which produces furniture only for the sister companies. This allows us to guarantee quality and timely delivery for our customers.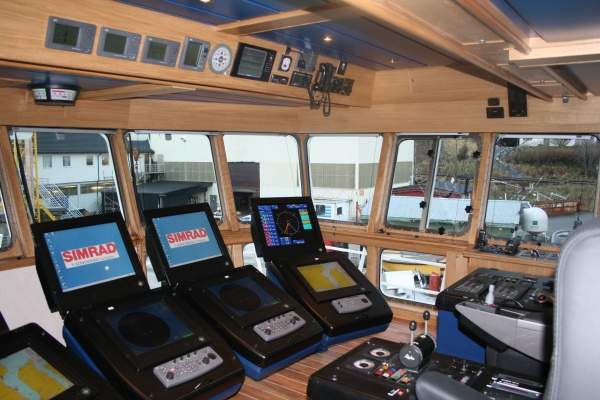 For bridge deck outfitting we offer different combinations of colours of wood and panels.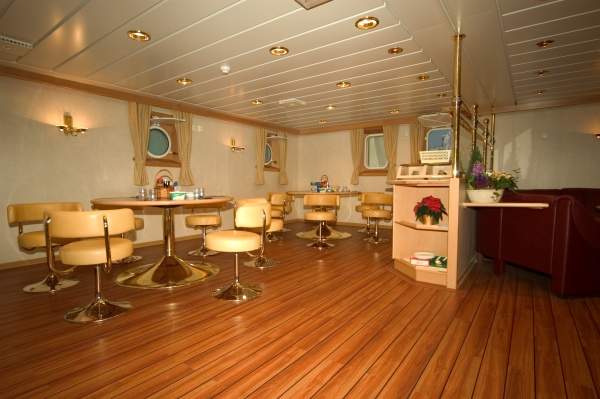 Dining areas need to be comfortable and pleasing to the eye. Here is one of the turnkey fishing vessels with our Norwegian-produced furniture.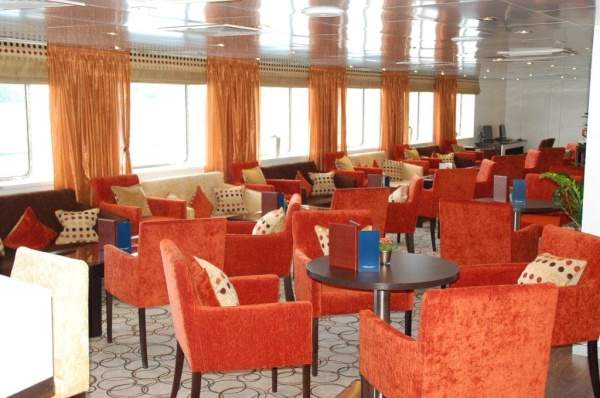 Restaurant area of the river cruise vessel. Conversion project for the Russian ship owner with complete supply and installation carried out by Lido Marine.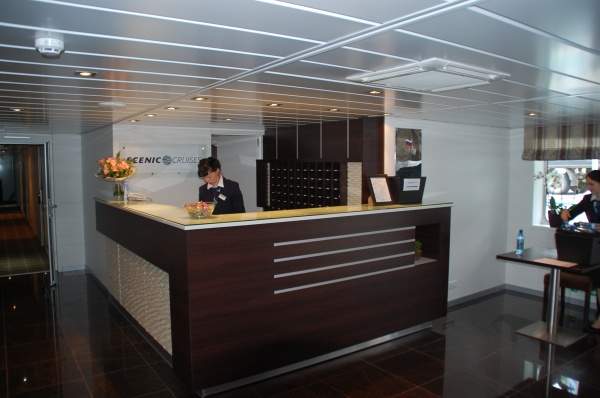 Reception area of the river cruise vessel. Particular design and high-quality fittings has been demanded by the vessel's charterer.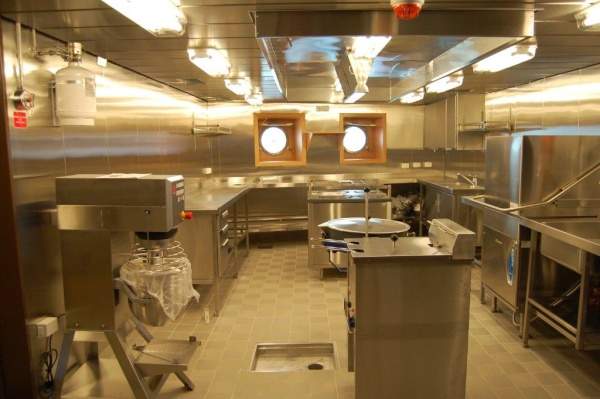 Galley of the offshore supply vessel. We offer complete supply and installation of galley equipment.
Accommodation, technical areas and ventilation
Soundproof and comfort characteristics are our main goals. Careful attention and a flexible approach allow us to meet customers demands in all details. We understand the importance of design and colour options, which is why we offer a variety of materials for panelling, flooring, galley equipment, insulation and furniture. The experience and dedication of our carpenters are some of the most important factors in the final quality.
Outfitting of the technical areas is carried out by our permanently employed staff with careful attention paid to the requirements of international regulations and technical documentation. Our work includes insulation and tin-plate cladding of bulkheads, ceilings, exhaust systems and piping.
Installation of ventilation systems is one of the services we offer. We pride ourselves on correct assembly, accurately performed works and timely delivery. We follow the technical documentation and SOLAS requirements to guarantee correct operation and the long life of the systems.
International work experience of the company and staff, as well as the variety of projects like fishing vessels, tug boats, cargo vessels, stand by/rescue and supply vessels for offshore sector, offshore installation and cruise ships, is proved by the reference list of our clients.
Inshore and offshore accommodation modules
We deliver completely outfitted accommodation modules for the offshore and inland production facilities. All materials used for the production are certified in accordance with relevant regulation. Feel free to contact us for a quote.
Project management and quality control
Process control is ensured by experienced project managers with proven track records. Project management is always included as part of any turnkey project and can be offered as a separate service. Our project managers speak several languages (English, German, Spanish, Russian, and Lithuanian) and have international work experience, making them a valuable and required part of the production process.
We have high standards of quality, health, safety and environmental management. Only reliable suppliers and materials certified to the highest standards are used by Lido Marine and other companies of the group.
After sales services
A standard one-year warranty is given for all our work and most deliveries. We provide an after sales services not only for our supplies but also for the areas outfitted by other companies. Installations by the flying squads and deliveries are available on the shortest terms all over the Europe and other parts of the world.
We have established long-term partnerships with many of our clients. You will find three words on our business cards and advertising: quality, reliability and flexibility – this is our foundation and philosophy, making us a reliable partner that you can trust.