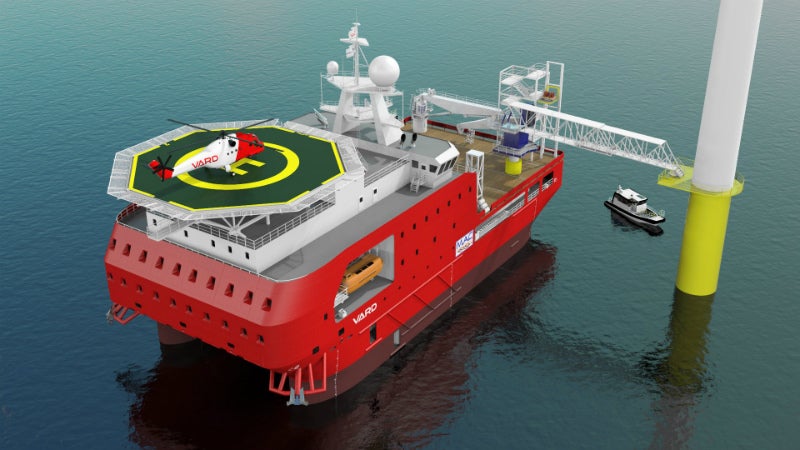 Marine Assets Corporation (MAC) is an established provider of new-build vessel services and customisable semi-submersible accommodation vessels that are high in quality and low in cost, while meeting international standards.
Headquartered in Dubai with offices in Singapore, MAC has established working relationships with several shipbuilding vendors and facilities, we are able to provide economical solutions to meet the new-build demands of new and existing customers.
Compact semi-submersible vessels
Our flagship Compact Semi Submersible (CSS) design uses semi-submersible technology to provide a more economical option to large accommodation vessels and jack-up barges.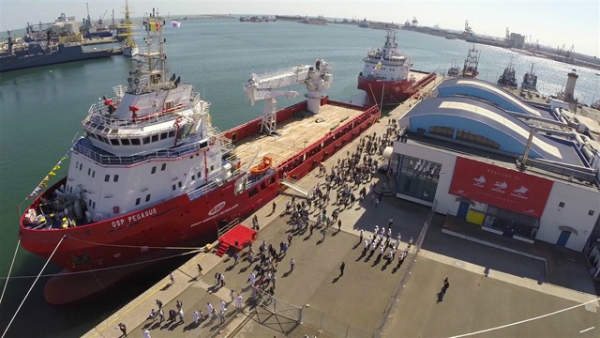 MAC's 5000 dwt PSV with installed 100t AHC NBC focusing on PSV and MPSV's.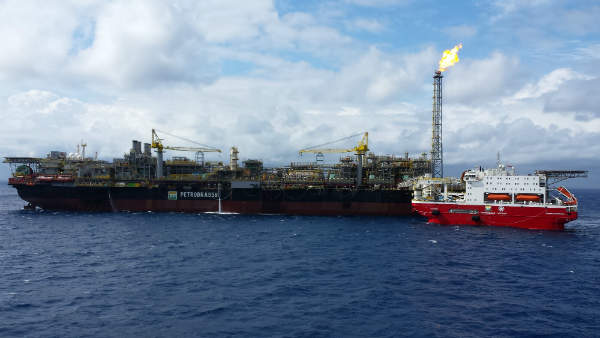 The CSS Accommodator with installed walk to work gangway, allows safe transfer of POB. Featuring 230 cabins, all with en-suite facilities, capable of carrying 500 passengers, including marine & catering crew.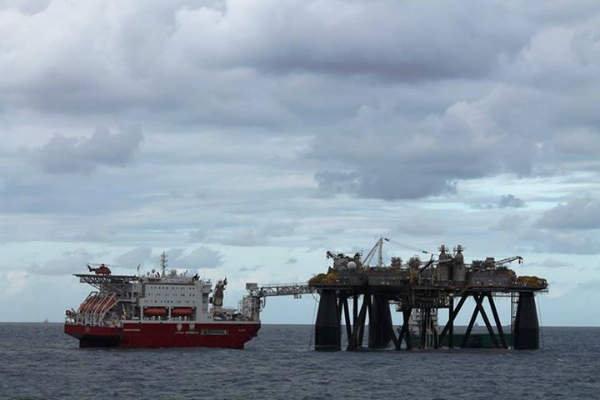 The CSS Accommodator features 230 cabins, all with en-suite facilities, and is capable of carrying 430 passengers, 20 crew and 50 catering / hotel staff.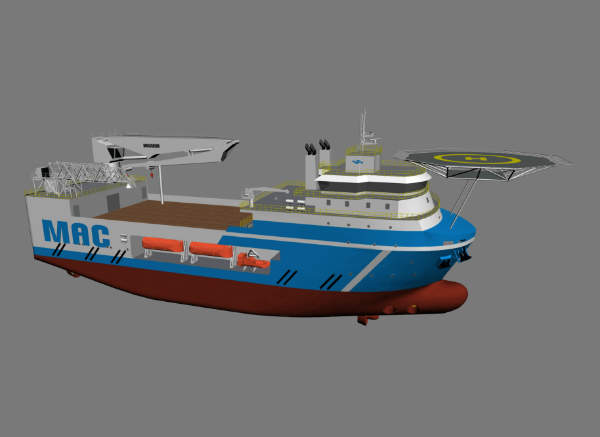 The MAC MOTEL is a diesel electric DPS-2 monohull accommodation vessel with installed walk to work gangway, 1000m² deck area and 60t KBC.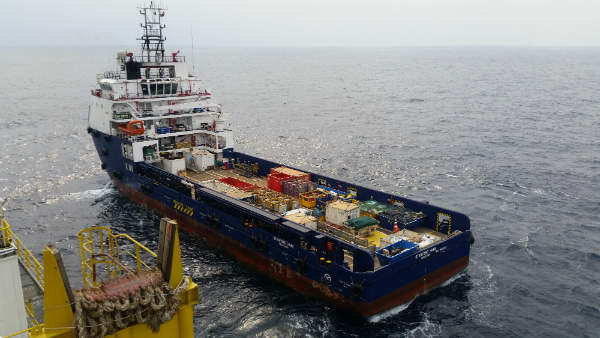 The MMC 887- 5000 dwt PSV has become an industry norm for large deck PSV's, and is configured to satisfy demanding international requirements, with sister vessels now working from the North Sea to South America, and throughout Asia and the Middle East.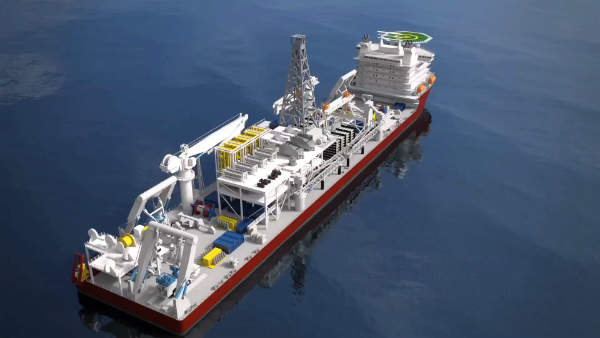 The world's first Sub Sea Mining Vessel is now under construction for Nautilus Minerals.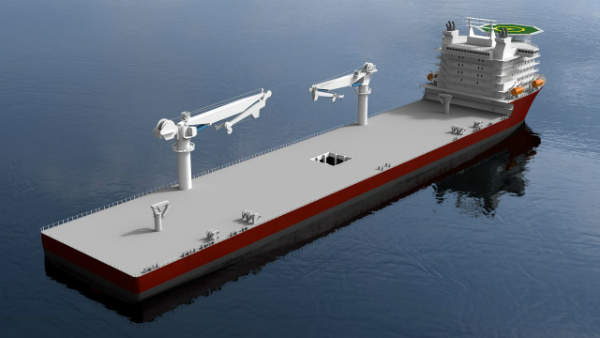 Scheduled for delivery in 2017, the Sub Sea Mining Vessel will be used to mine copper and gold.
The purpose of the design is to meet the demands of increased flexibility and cost-effectiveness in offshore accommodation and support services. These capabilities are particularly useful for oil and gas operators and renewable energy, in boosting production and bringing down costs.
The capabilities of CSS vessels for working in adverse weather conditions surpass those of similarly sized units.
A diesel electric propulsion system and top-of-the range dynamic positioning system (DP3) enables manoeuvres to be carried out precisely and fuel-efficiently, reducing Opex.
Despite CSS vessels being modifiable to meet almost any requirement, the industry focus is currently on variants for offshore accommodation and renewable energy support vessels.
The CSS Mini is designed as a service operation vessel (SOV) and able to carry out operations in the field for more than 30 days, accommodating between 60 to 80 persons in single en-suite cabins.
Customised offshore vessels for operations and accommodation requirements
Another area of focus is on platform supply vessels (PSV) and multi-purpose supply vessels (MPSV). Working closely with a designer, we have created affordable, highly capable ships, with impressive tank capacities. These freighters are in the 60m, 75m, and 86m categories.
We offer significant levels of flexibility in the customisation of these vessels, to ensure we meet specific customer requirements of machinery and accommodation. All our services are in accordance with the relevant regulations and criteria.
New-build ship supervision for the shipping and offshore industries
We provide specialist services for new-build ship supervision. We have Chinese-speaking superintendents, supported by our international management team, that take care of building supervision.
This combined experience ensures that customers are provided with a diverse number of service options, including advice on design, choosing a yard, and supervision of projects.
We also specialise in new-build resales, with up-to-date knowledge of future vessel availabilities due to the expansion of our customer database of specialist builders. Contact us for a current list of available vessels.
World's first sub sea mining vessel
MAC has been contracted by Nautilus Minerals to build and operate the world's fist Sub Sea Mining Vessel, which will be used to mine for copper and gold in the waters around PNG. The vessel is under construction and will be delivered in December 2017.
Garbage at sea and offshore
In conjunction with OMPECO, MAC has developed the Garbage Converter Vessel (GCV), which not only transports garbage from offshore locations, but can also process it while in transit, so as to deliver only sterile, odour-free dust to the shore base. With compaction of the sterile dust, garbage can be reduced by 70% in volume and 30% in weight.
About Marine Assets Corporation
Owned and managed by an international team with over 35 years of offshore experience, we have over the course of the last decade been active in the delivery of more than 36 offshore support vessels (OSV) from our partner Chinese Shipyard, which is owned by the provincial government, and claims to be one of the oldest yards in China, delivering vessels to the highest standards.