Uponor offers plastic piping systems for applications within the marine and shipping industries, as well as buildings and infrastructure.
The company's comprehensive range of pipes, fittings and accessories is designed to make the installation of plumbing simple. This includes flexible multilayer composite (MLC) and cross-linked polyethylene (PEX) pipe systems for tap water and heating, as well as energy-efficient radiant heating and cooling solutions.
Plastic piping for plumbing on ships
Uponor has a range of leak-proof plastic pipe products that are suitable for applications within shipbuilding and the offshore industry. The company's products have been fitted on a variety of vessels such as private yachts and passenger cruise ships.
Solutions can be easily planned and quickly installed according to customer requirements. Other advantages include space-optimised connections and long service-life of the corrosion-free pipes and fittings.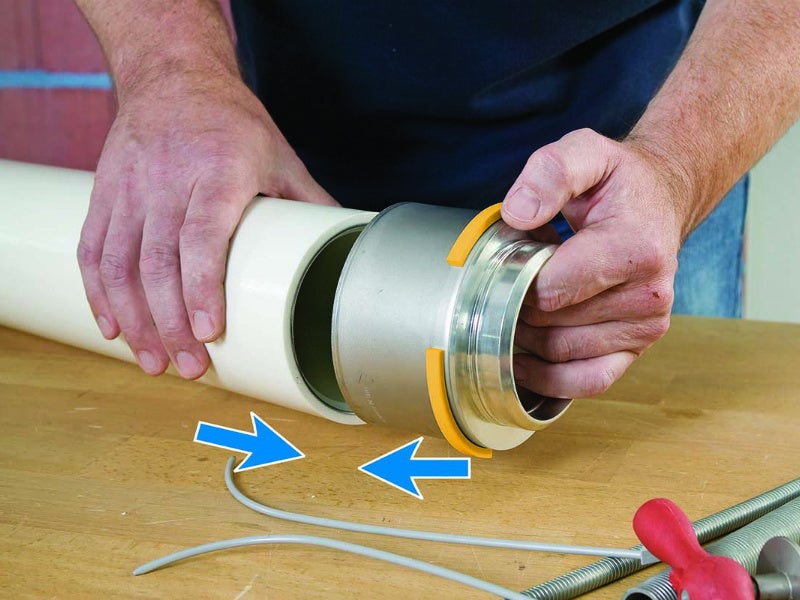 For the first step of riser assembly, the bevelled piped is inserted in the press adapter.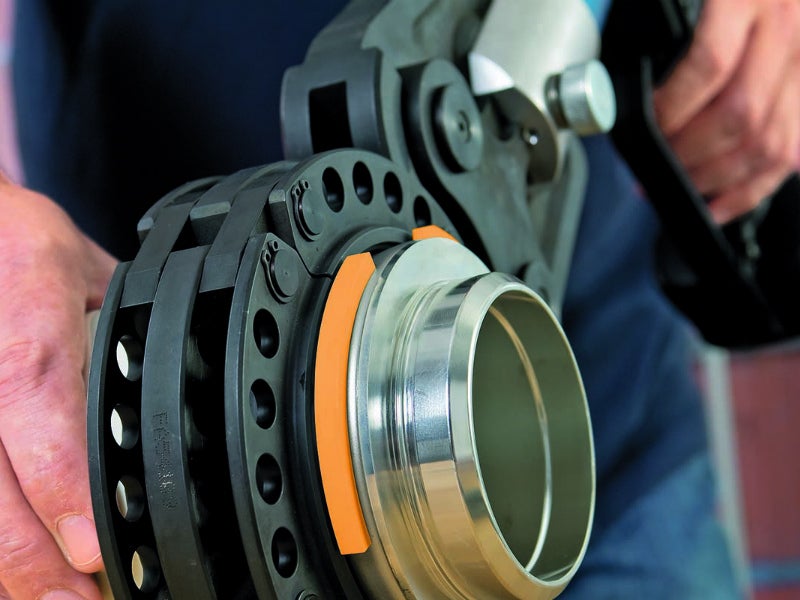 For the second step, the fitting is pressed.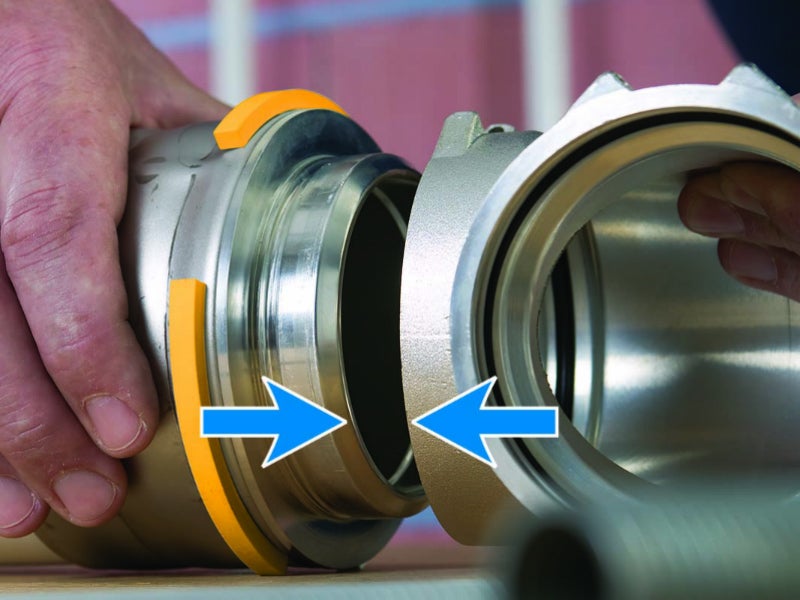 The press adapter is then inserted into the base element.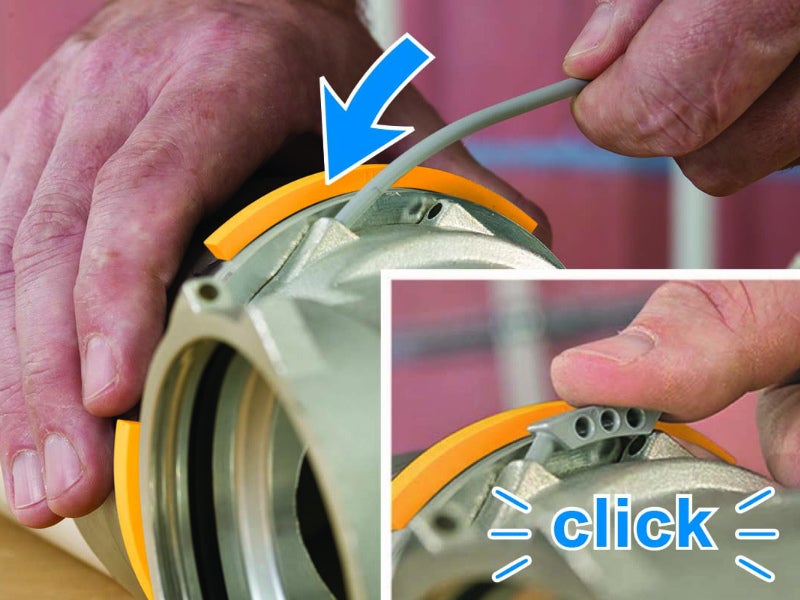 For the final step, the lock pin is pushed into the opening of the base element until it clicks into place.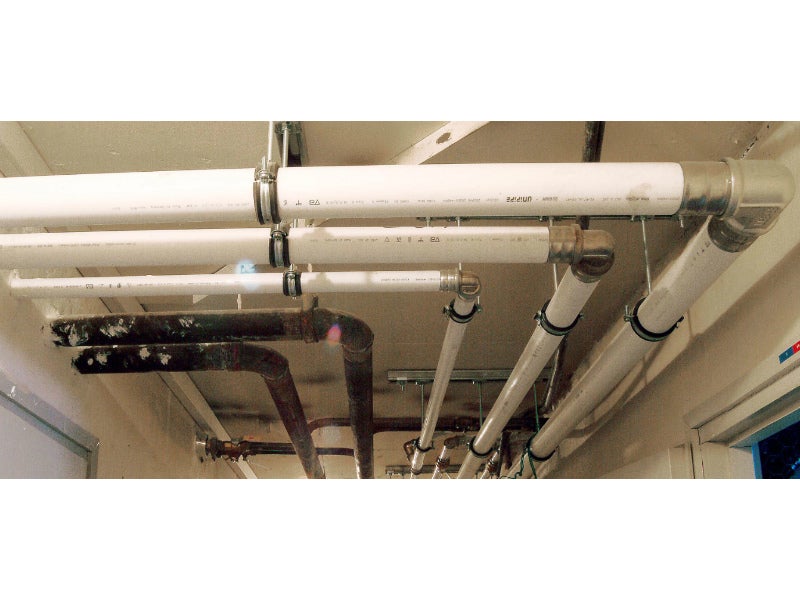 Uponor offers a range of corrosion-free plastic piping for riser systems.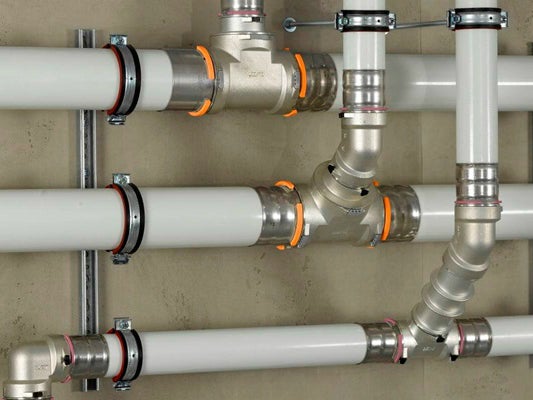 The plastic pipes are flexible and can be adjusted before final installation.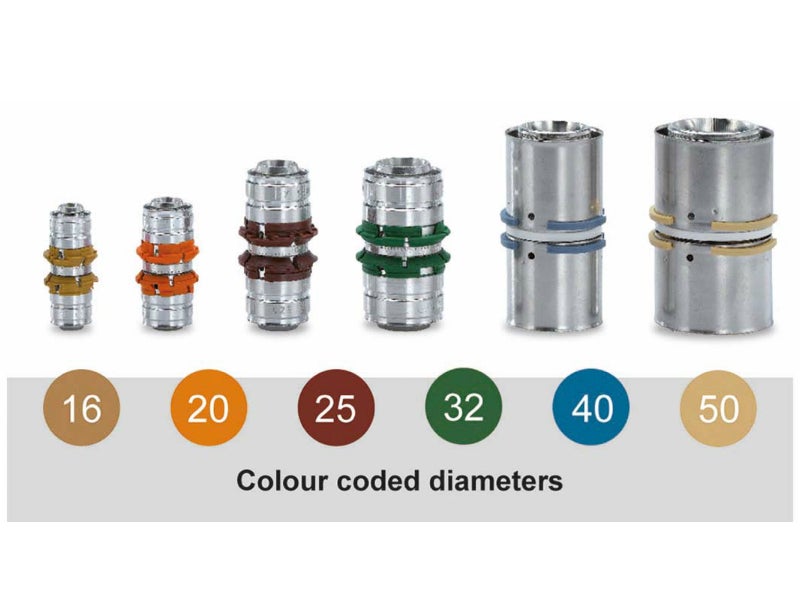 Multilayer composite (MLC) pipes for ships are available in a range of diameters.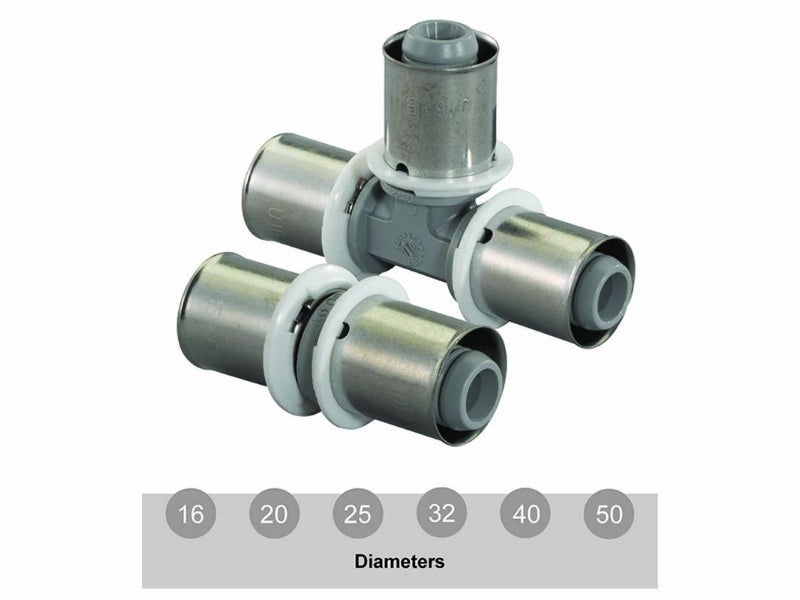 MLC piping systems are suitable for tap water and heating on a range of vessels.
Plastic piping systems can be fitted for engine rooms, sanitary facilities, and heating, ventilation and air-conditioning (HVAC) as a reliable and cost-effective solution. They provide high-quality with low maintenance, installation time and reduced costs.
Advanced marine plastic piping systems
Uponor has been developing advanced plastic piping materials as a replacement for the commonly used iron and copper. Products are continually developed for enhanced sustainability with increased digitalisation, offering energy savings for clients.
Comprehensive services provided by Uponor include technical assistance, design support, on-site training and prompt product deliveries worldwide. Products hold international approvals from various shipping and military authorities.
The company's systems can be installed on marine new-builds, refurbishments or pre-fabricated products. Other benefits of the system include cold jointing to minimise fire hazards of installations with open flames.
Multilayer composite piping for ships
Uponor's five-layer composite pipe is an advanced product that combines the advantages of metal and plastic piping. The pipe has an aluminium core that minimises oxygen ingress and heat-expansion. The pipe structure offers easy and safe installation.
The company's MLC pipe press system is designed to meet requirements of potable water connections. A full range of products is available to ensure that complete systems can be installed simply and economically, including the riser and tap.
Riser systems for vessels
Uponor offers an advanced riser system featuring a modular design that allows more than 300 combinations in dimensions of up to 110mm to be created with 40 parts. Due to the small number of components required for the system, it can reduce planning and construction work for clients.
There is a unique mechanism featured in the system that means overhead tools are not needed to connect pipes. Pipes can be easily connected on workbenches, which can help avoid construction delays for riser systems on ships.
Modular riser systems for marine plumbing
Uponor riser systems offer flexibility for plumbing systems on vessels that can be adjusted until they are finally installed in place. The modular systems have more efficient stock management, with a maximum of 40 different parts.
There is minimal use of tools required for assembly, which can be carried out on a workbench. On the ship, pre-mounted sections are then inserted and locked into the correct fittings without any tools, with fast installation in any confined space. The four-step assembly process is pictured in the photo gallery below.