Since the company's founding in 1957, Willard Marine has provided more than 1,500 boats to the US Navy, Coast Guard and Marine Corps, as well as foreign military, law enforcement agencies, oil and gas companies, and search-and-rescue organizations.
Willard Marine has a proven track record of designing and building some of the safest, most rugged vessels in the world. It has been the primary supplier of seven-meter rigid hull inflatable boats (RHIB) to the United States Navy for more than 25 years.
High-performance watercraft for military and law enforcement
Military and government personnel depend on Willard Marine for performance, safety and durability. Willard Marine has developed more than 20 types of world-class watercraft for the US military and foreign governments. Used in a wide variety of special operations and training exercises, the boats are also deployed for search-and-rescue, harbor and port security, as well as inland waterway patrols.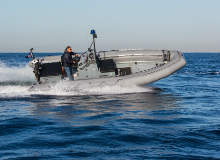 Willard Marine is a recognized leader in the design and manufacturing of high-quality rigid inflatable boats (RIBs).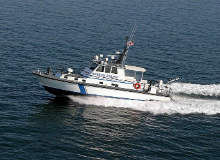 Willard Marine develops vessels specifically designed to meet the requirements of the law enforcement market.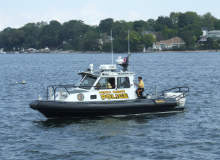 Law enforcement agencies depend on Willard boats to assist in inland waterway patrols, search-and-rescue operations, and harbor and port security.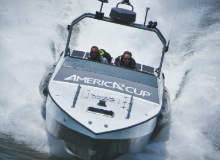 Willard Marine's 43-foot Assault Fast Boat was the official umpire boat in the 2013 America's Cup.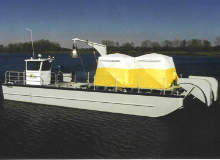 Willard produces commercial boats, including those designed for light-freight movement.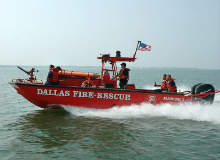 Emergency services worldwide rely on Willard Marine's line of support vessels.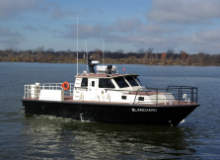 Willard Marine proudly provides boats to the US Navy, US Coast Guard and Allies for numerous military and civil applications.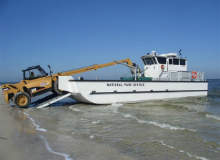 Willard shore-boats can be used to load and unload industrial and commercial cargo direct to the shore.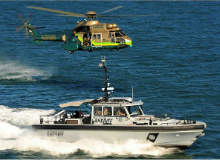 Willard vessels are a vital part of many well-rounded emergency response teams.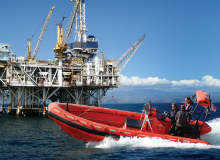 Willard Marine is the only American manufacturer of US Coast Guard approved SOLAS fast-rescue boats.
Willard Marine has also developed a line of boats to meet the unique requirements of the law enforcement market. With the ability to offer special on-board options and extensive electronic and power packages, Willard boats can be adapted for use in everyday patrol duties, or as support craft for special operations units.
In 2014, Willard Marine acquired the exclusive rights for the designs of Crystaliner and SeaArk Marine vessels. The acquisition expanded the range of boat designs that Willard Marine offers to include aluminum boats for law enforcement, firefighters and oil spill response crews, as well as unique fiberglass vessels for ocean search-and-rescue teams.
Customized vessels to US Coast Guard certifications
Willard Marine designs and constructs boats for specific commercial applications, which are built to exact specifications and receive US Coast Guard certification for passenger transportation. Included are tour boats, glass-bottom sightseeing boats, shore boats, and various custom craft for commercial applications.
Search-and-rescue vessel manufacturing
The company manufactures a full line of search-and-rescue boats, used by the US Navy and US Coast Guard. From the 6ft 6in 490 SEA FORCE® RHIB, to the 60ft SAR Fire Boat, Willard boats meet premier safety and performance standards necessary for any search-and-rescue team.
Willard Marine is proud to be the only American manufacturer of safety of life at sea (SOLAS) fast-rescue boats, which are rigorously tested by the US Coast Guard, and only certified when proven to be of the highest safety standards. Customers count on Willard Marine SOLAS rescue boats to help people reach safety when they need it most.
Introductory and advanced marine training courses in the US and abroad
Once you become the owner of a Willard vessel, call upon our crew familiarization team for any type of onboard or in-classroom training course. Customized training content is developed for boat usage in high intensity operations and mission-specific scenarios. With decades of extensive field experience regarding boat operation, maintenance and repair, our crew familiarization team will work with you to design the most effective and cost-efficient program that will achieve your training goals, including a 'train the trainer' syllabus if desired.
Boat refurbishment and repairs
Willard Marine's trained service, repair and refurbishment experts travel worldwide to support our clients in the field and provide the industry's best customer service. They conduct comprehensive vessel surveys and provide solutions aligned with maritime regulatory bodies, standards and laws. From glass work to complete refurbishment of hull, deck, engine, and electrical systems, Willard Marine guarantees prompt and professional service to get you back on the water quickly and safely.
Should your boat need more extensive repairs, Willard is capable of complete refurbishment at either of their manufacturing facilities, in California or Virginia.
Willard Marine's fully-staffed spares department ships parts throughout the world on a daily basis. Customers can order from an extensive product line, including commercial-off-the-shelf (COTS) items or specialty manufactured items made specifically for Willard Marine boats. With the aid of our staff trained in logistical support, customers can access a comprehensive library of technical drawings and data to research and request needed parts.
With the aid of Willard's staff trained in logistical support, customers can access an extensive library of technical drawings and data to research and request required parts.
Whether it's for workboat applications, response teams, saving lives or protecting your country, Willard Marine builds the highest quality vessel that you can always depend upon.
About Willard Marine
Willard Marine boats are built to the required US Coast Guard (USCG), American Boat and Yacht Coucnil (ABYC) and International Standards Organization (ISO) standards, and its experienced designers and manufacturers are skilled at developing highly specialized boats that often exceed regulatory standards, and customers' expectations.
Willard Marine is 9001:2008 ISO certified, which requires that quality assurance and control programmes are maintained, with stringent scheduling and delivery standards that yield consistent products, reduced costs, and more efficient production timelines for clients.