BarkerBille designs and constructs a large selection of fans and blowers for the marine industry. All the company's products are designed to be highly efficient with a strong build quality, in compliance with all of the marine industry's quality standards and requirements.
Extensive experience as a marine supplier has allowed BarkerBille to develop fans for a range of customised applications, including inert gas, flue gas desulphurisation (FGD), flue gas recirculation, FPSO combustion, gas ventilation and combustion fans.
Marine vessel boiler and tank fans
BarkerBille's centrifugal fans supply hot air for heating water in the ship's boilers, making it suitable for consumption, as well as general heating. We can customise fans to suit any ship.
Fans with a special coating for inert gas systems are available from BarkerBille. These are designed to feed inactive gas formed in the inert gas system into the tank. Inactive gas is used to minimise the risk of fire and explosion on oil tankers.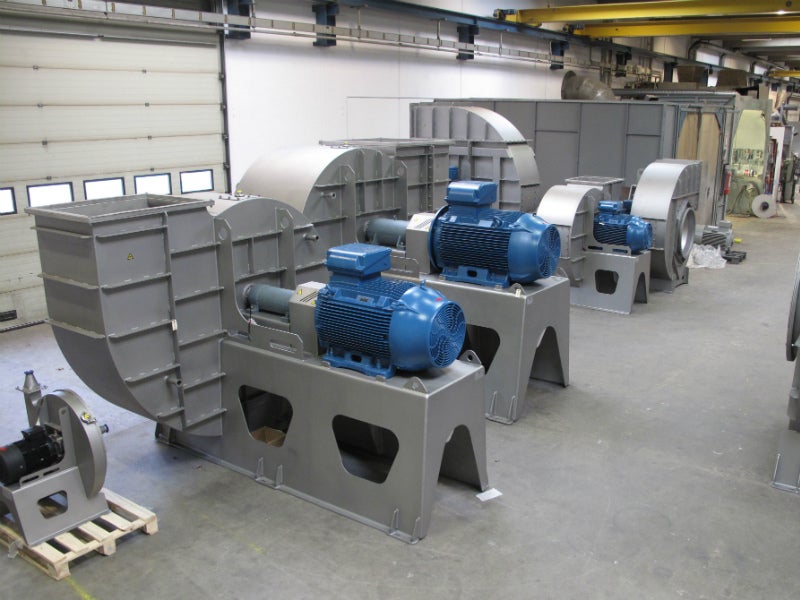 BarkerBille offers custom-fit solutions designed for easy access and high output in limited space.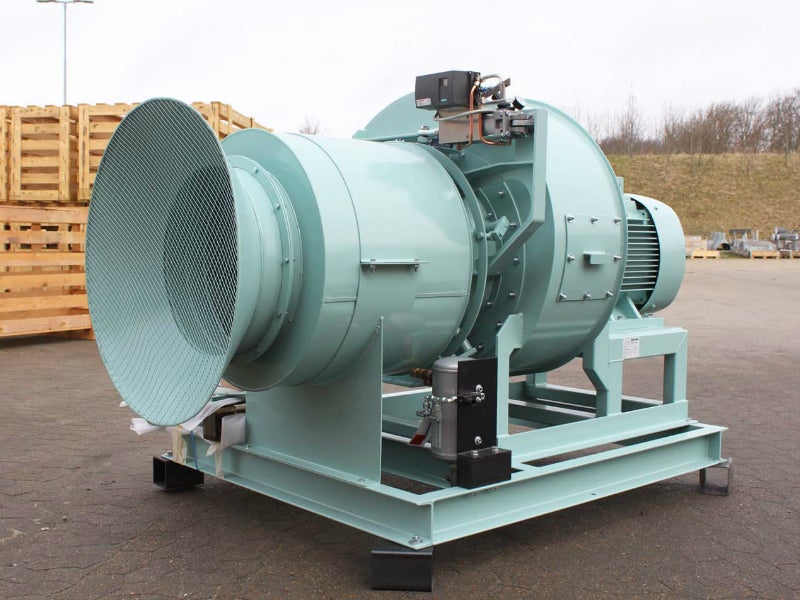 BarkerBille offers a range of fans for the marine industry.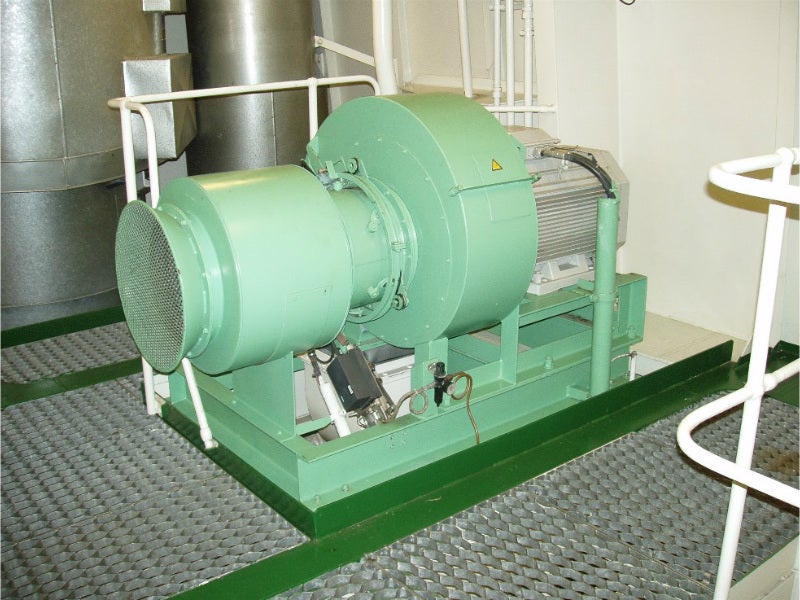 Fans for the shipping industry can be provided with silencers.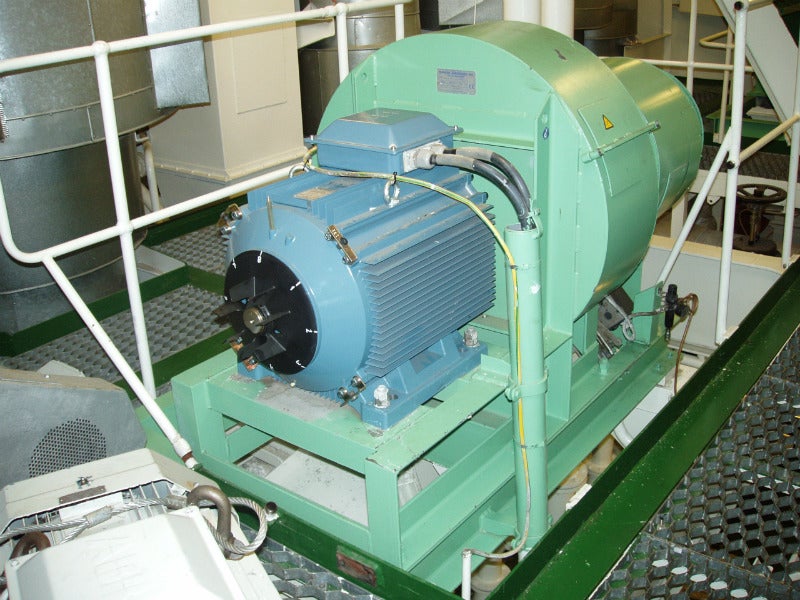 Products are available with a wide range of options for your specific requirements.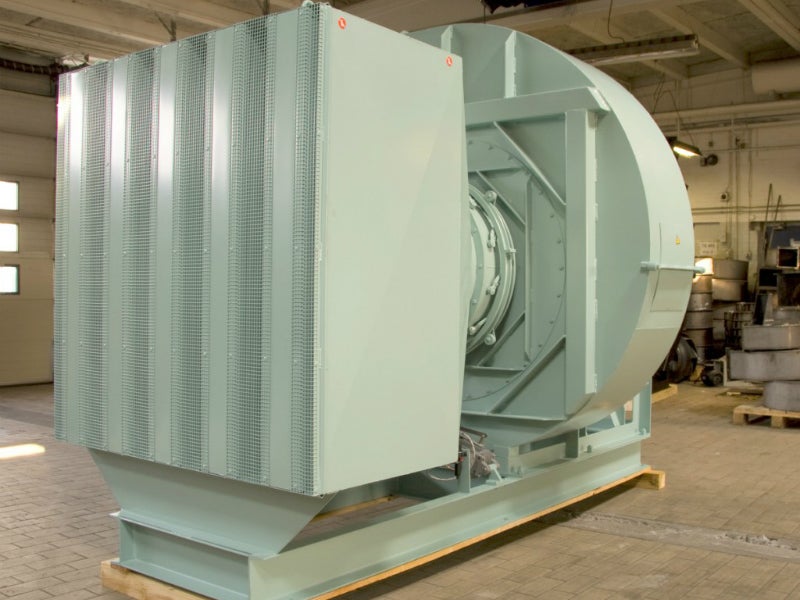 BarkerBille fans are among the most efficient on the market.
Medium and high-pressure fans for ship incinerators
BarkerBille supplies medium and high-pressure fans to accurately and securely supply air to manufacturers of incinerating plants on-board ships and on land. Fans are used to ensure that all particles are properly burned, either to create energy or to remove waste and reduce volume.
Incinerators have a number of benefits such as the safe and clean disposal of certain materials, including clinical and hazardous waste, due to the high temperatures that destroy toxins. BarkerBille can also supply fans to end users.
Fans and silencers for offshore applications
BarkerBille can now provide high-quality fans and silencers for offshore and marine use, made to withstand the adverse conditions at sea.
Optimum coatings, welding and parts are featured on the products, made from appropriate materials with all required certificates available on request. Customers are welcome to carry out a full inspection of all of the company's finished products, as well as test drive any system.
High-efficiency fans for ships
Originally established in 1918, BarkerBille has focused on supplying high-efficiency fans for the last 50 years. Today, the company has production facilities in Denmark and China, manufacturing to the highest standards at both locations.
Please note that punctuality is a top priority at BarkerBille, and with its focus on timely delivery the company has been awarded the Aalborg Industries Supplier's Award.
To find out more about BarkerBille's products, or to make an enquiry, please contact us using the form or details below.