Bury Design is a naval architecture and yacht design practice offering a range of design and technical services to both the private and commercial marine sectors. With experience ranging from offshore racing yachts to ROV support vessels, Bury Design brings a high level of professionalism and technical understanding of all tasks the company performs.
With extensive experience in custom vessel design, vessel modifications and structural and stability certification, Bury Design has a wide range of services it can offer clients.
Bury Design operates a modern, geographically diverse business. Presently, team members are located in Australia, Asia and the Americas. Our current projects are for clients in Asia, Europe and North America.
Vessel design services
Bury Design has been involved in the design of vessels to suit a variety of roles, including: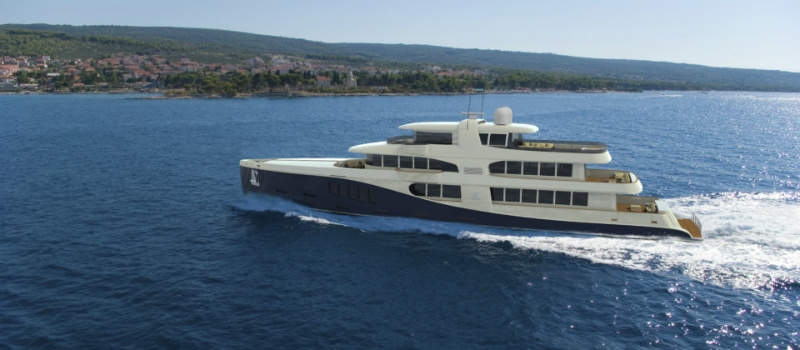 We can provide bespoke design services for vessels such as motor yachts, offering a stylish and contemporary version of the traditional tri-deck version.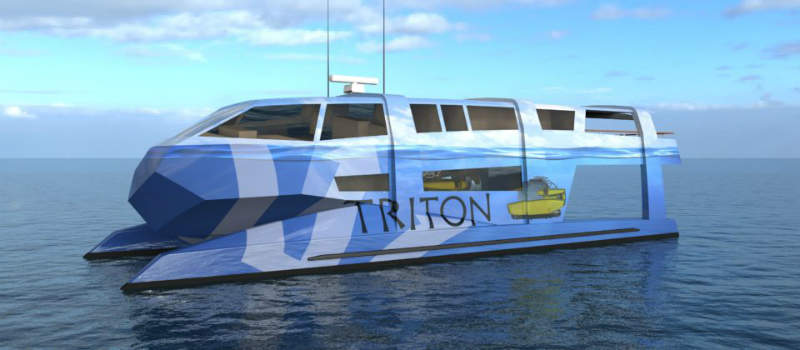 We have custom-designed a catamaran specifically for supporting a Triton 3300/3 submarine, built in accordance with the subsea vessel's launch and recovery system. It features an enclosed hangar, crew accommodation and areas for passenger leisure time.

We offer full CNC production packages for the design and building of power boats.
Trawler and net commercial fishing boats (12m-35m)
Offshore support vessels (24m-35m)
Passenger day charter vessels (9m-24m)
Passenger transport vessels (6m-24m)
Sailing vessels (9m-50m), commercial and pleasure
Small luxury cruise ships (40m-60m)
Offshore sports fishing boats (6m-18m)
Coming from a sailing boat design background, we specialise in high-efficiency vessel design. This has led us to some interesting work in mono and multihull vessel platform design, as well as propulsion optimisation. We are currently working on a number of hybrid diesel-electric and pure electric designs under construction in Asia.
Vessel conversion and lengthening
Re-purposing and extending the life of existing vessels has been something Bury Design has been extensively involved with. Changing fishing methods and evolving business models make extending fishing boats a logical step. We have been involved with a number of successful cost-effective extensions resulting in more efficient and productive fishing vessels.
With the ups and downs of the oil and gas industry, we have also been involved in a number of conversions of support vessels for this sector. This has given operators viable and financially attractive options when it is clear that area of operations is no longer the logical place to be.
Computer-aided design for metal boat construction
Bury Design uses the latest computer software and hardware during all phases of design. Using Rhinoceros 3D as our primary 3D modelling tool, we focus on developing fully evolved 3D solutions.
For instance, all CNC cutfile kits produced for metal boats are fully solid modelled prior to production of cutfiles. This allows us to identify any potential geometry issues well in advance of construction and also enables optimisation of the structure and layout in the 3D design space.
We produce full 2D CAD drawing sets for all of our designs, allowing good communication of information to the boat building factory floor. We also supply jigs, templates and CNC cutfiles (three or five axis) as needed. We can provide photorealistic renderings, as well as presentation illustrations as needed for any project.
We have a full set of performance analysis tools, including Maxsurf Powering software, as well as Wolfson VPP sailing boat software.
We have in-house 3D printing capabilities and produce prototype vessel and component models to help with the design and presentation stages of a project.
Stability, structural design and certification services for marine vessels
Paul Bury is an accredited marine surveyor with the Australian Marine Safety Authority (AMSA). He has experience designing, engineering and certifying structures to a number of internationally recognised standards.
We use Strand7 Finite Element Analysis (FEA) software, which allows us to carry out the structural analysis of complex structures. We are experienced in full boat analysis in both metal and composite constructions. We have also designed and engineered certified lifting apparatus for oil and gas, as well as fishing industries. We regularly certify structures according to international standards.
Bury Design has extensive experience in stability analysis and documentation for sail and powered vessels ranging from 5m to 35m in length. We have produced stability booklets showing compliance to NSCV (Aust), USCG (US), TC (Canada) and CE (EU) standards. This has included both intact and damaged stability analysis, which is computed using the Maxsurf stability software suite we operate in-house.