EHL provides custom design, high-quality hydraulic and electronic systems, as well as instrumentation and electrical services for some of the world's most prominent maritime customers.
The company's motion and fluid control systems are in use in oil and gas, petrochemical, industrial, and marine applications worldwide. Utilising innovative design, state-of-the-art products, and high-class fabrication, EHL makes even the most challenging project achievable.
Specialist automation, motion and control technology for naval and maritime applications
For any process requiring automation or control, EHL Group is an expert in designing a solution that will suit its clients.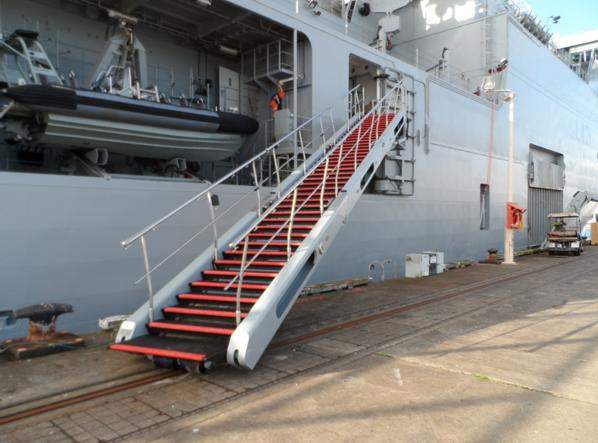 EHL designed the gangway for the HMNZS Canterbury navy ship.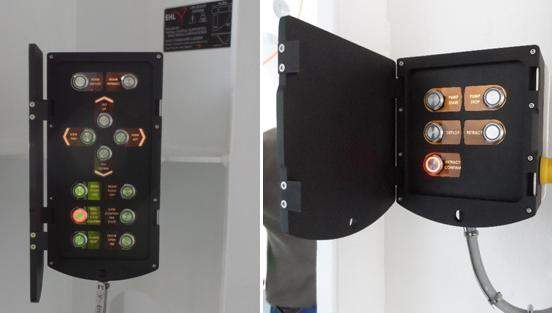 EHL control panels make operations easier aboard ships, deploying gangways at the push of a button.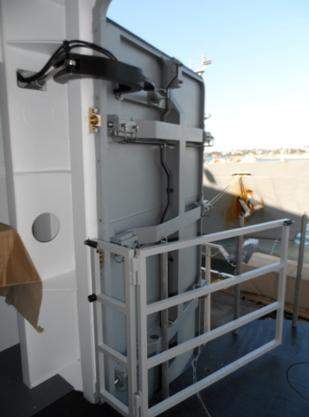 Creating the space for the ship gangways occasionally mean designing, building and fitting shell doors on-board.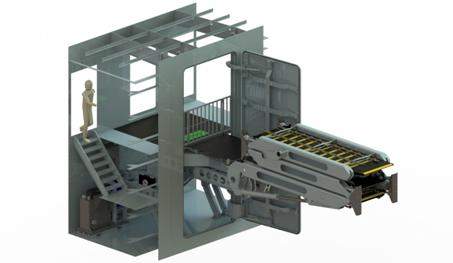 EHL solutions are custom-designed each vessel. On the HMNZS Canterbury, shell doors had to be fitted to allow for the gangway in its retracted state.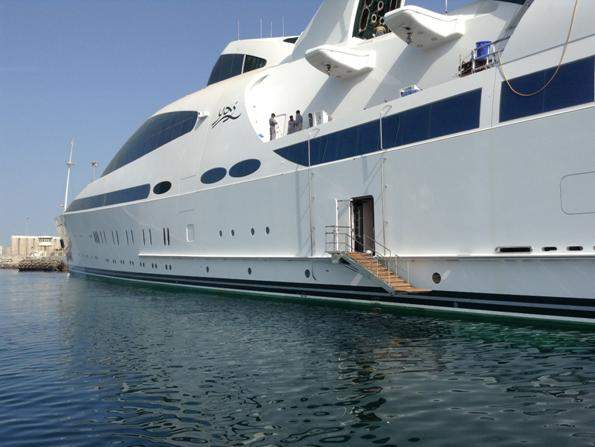 EHL's gangway solutions have also extended to the elite super yacht market, with two teak and chrome gangways being fitted to the YAS in Abu Dhabi.
The EHL Group specialises in automation, motion and control technologies for marine applications on ships and yachts, as well as for a variety of other industries. The company creates products that are unique, durable, safe, and effective at meeting the needs of each crewmember.
EHL's gangway systems can be tailor-made to meet varying requirements in the naval, commercial, leisure boat, and cruiseship markets.
In addition to gangways and accommodation ladders, EHL has successfully designed, built and installed shell doors, and stabilisation devices used when moving items overboard.
Retractable gangway solutions minimising docking time and required manpower
EHL's gangway for the HMNZS Canterbury navy ship is a full size non-telescopic cantilever solution that has significantly reduced the personnel needed to deploy a gangway, dramatically increasing safety.
It is capable of carrying multiple troops boarding and exiting the ship at the same time, with fullsize backpacks or gear bags.
The gangway retracts into a small space inside the ship so it is contained and out of the way, not taking up valuable space along the exterior.
This solution allows for docking in places other ships are unable to, and with the swift deployment of the gangway, the troops can be on the ground in 15 minutes, rather than having to await a crane to unhitch the ladder, as was the case previously.
Offshore and onshore servicing and maintenance
EHL employs highly skilled technicians for the service and repair of both onshore and offshore equipment and plants.
With an exceptional reputation in providing quality service at a fair price, EHL is renowned for getting the job completed on time and to a high standard.
EHL forms close relationships with customers, contractors, suppliers and fabricators, achieving the best outcome for the total project.
Industrial and mobile hydraulic technologies
Hydraulics is the technology of controlling pressurised fluids to create force and motion. Parker hydraulics, specified and installed by EHL, enable and improve industrial and mobile machinery performance.
For those planning a new motion control system, or to upgrade existing ones, EHL is a reliable source of hydraulics expertise.
Regulator-approved gangways and maritime equipment
EHL's marine gangways are built to meet rigorous international standards, including Safety of Life at Sea (SOLAS), Lloyds, and AS / NZS, and to withstand the harsh conditions they are exposed to.
Every customer can also seek ongoing support from EHL through the service and maintenance of their gangway, and other equipment.