Fossen Shipping was established in 1951 and is one of the oldest suppliers of anchors and chains in Europe. Fossen Shipping has built a reputation as a specialist in the supply of anchors and chains to shipyards and merchant vessels around the world, as well as to FPSO projects and platforms since the beginning of North Sea oil exploration.
Fossen Shipping's experience in the shipping industry has enabled it to establish close relationships with a number of stocklists and manufacturers in Europe, Singapore, Korea and China. A small yet effective organisation, Fossen Shipping can provide competitive pricing in a competitive market. The size of Fossen Shipping is one of its strengths; it has much lower overheads compared with larger companies.
Fossen Shipping offers the following products:
Studlink anchor-chains
Studless anchor-chains
Shackles – Ramfor type and swivels
Triangular plates
Chafing chains
Wire ropes
Lifeboats
Approved chain products
All chain products from Fossen Shipping's manufacturers are approved by the major classification societies, DnV, LR, ABS, GL, BV, NKK and more.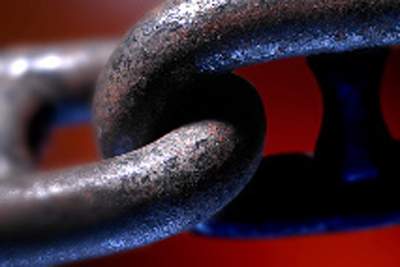 Since 1951, Fossen Shipping has been a leading supplier of anchor chains, anchors and accessories to the shipping industry.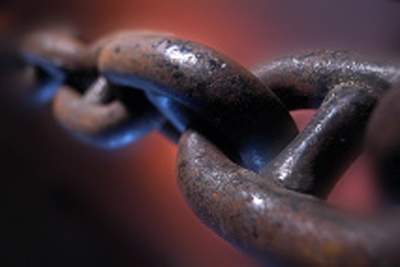 Fossen Shipping ensures its manufacturers are approved by the major classification societies, including DnV, LR, ABS, GL, BV and NKK.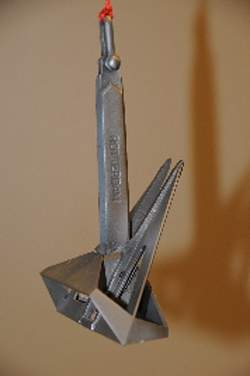 Fossen Shipping offers a range of shackles to clients in the shipping and offshore industries.
Anchor chains for sailing vessels
Fossen Shipping's European stockists mainly stock anchor chains for sailing vessels. However, in addition, Fossen Shipping supplies SSHP offshore type anchors of up to 25,000kg, complete with all major class certificates.
Mooring chains and accessories for shipyards and merchant vessels
Fossen Shipping supplies mooring chains and their accessories in all qualities from its Chinese business partners. This includes ORQ, R3, R3s, R4, R4s and R5, which are available in sizes up to 157mm.
Anchor-chain shackles and accessories
Fossen Shipping supplies the following anchor-chain accessories:
Type D-anchor shackles
Swivel forerunners
Anchor swivel-shackles – jaw-jaw type
Baldt joining shackles
Kenter joining shackles
Ramfor slim design connecting shackles
Baldt type pear shackles
Safety bow shackles
Mooring shackles
Thimbles
Mooring wire ropes, lifeboats, anodes, chocks, bollards and rollers
Fossen Shipping's range of deck equipment includes:
Mooring wire ropes
Lifeboats
Anodes – zinc, aluminium, copper, etc.
Panama chocks
Bollards
Rollers
Fossen Shipping stocks and supplies a wide range of anchors and chains, which are available for export worldwide.