Glass Services specialises in providing complete glass maintenance and replacement services on cruise ships, ferries and other vessels.
We provide turnkey solutions that include measurement, design and delivery, as well as after-care and repair work covered by our warranty.
Glass maintenance for cruise vessels and ferries
Glass Services uses innovative technical solutions to provide straightforward and practical repair services, meeting the increasing demand within the ship industry. Our skilled technicians are equipped to provide fast and efficient services.
Our maintenance services include removing rust from window frames and replacing gaskets, as well as polishing. We offer a complimentary glass survey, carried out on-board ships to review the condition of the material as a guideline for repair work.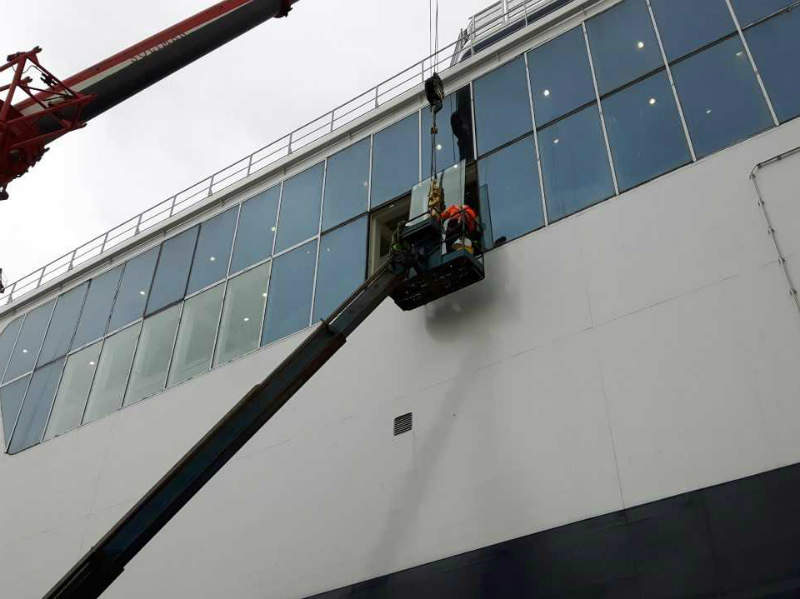 We offer maintenance and replacement of glass on cruise ships and ferries.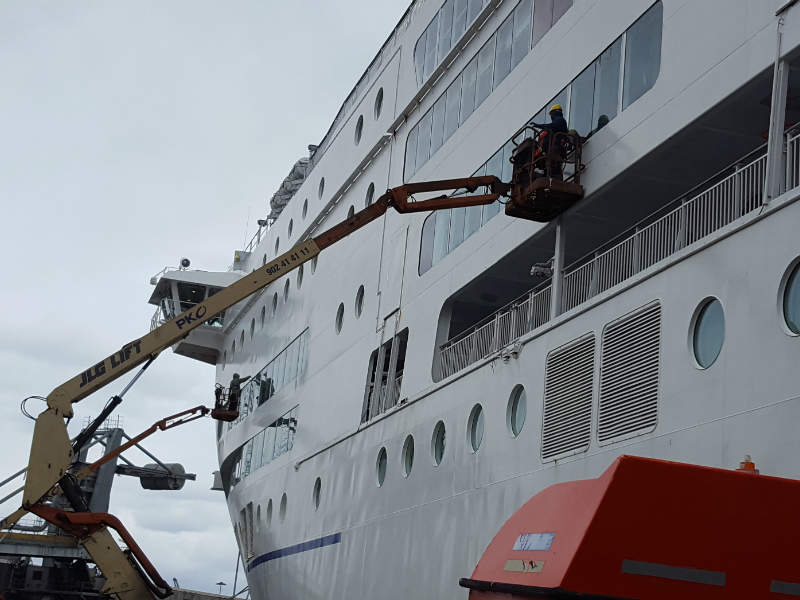 Services include repair, cleaning and polishing glass on vessels.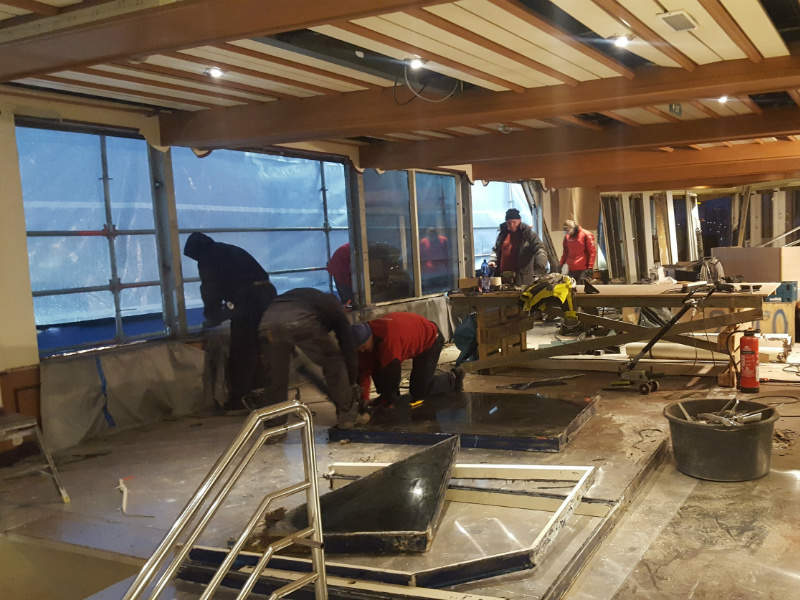 We measure, design, and install windows on ships as part of our complete service.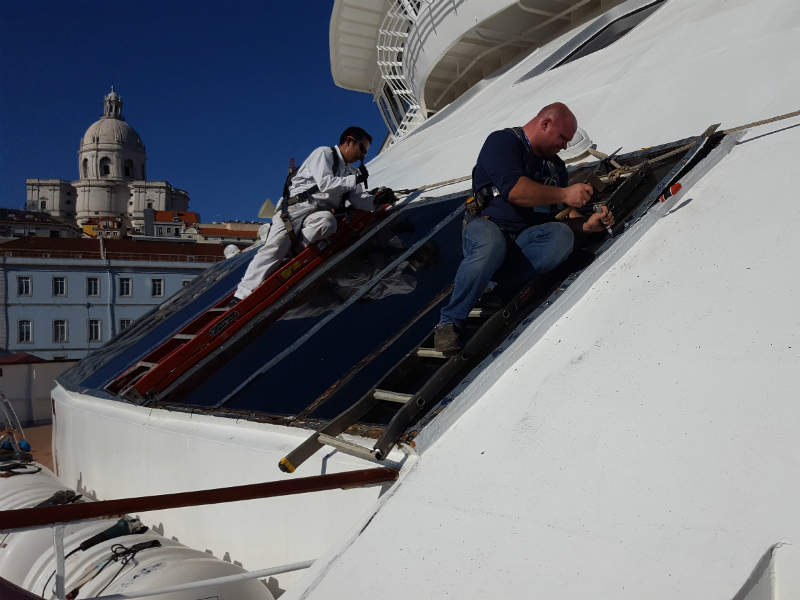 Glass Services can replaced damaged glass that has been chipped or cracked beyond repair.
Cracked or chipped glass can be replaced, and we can measure and deliver glass installations. Replacement glass can be delivered in units to shipyards.
Additional products are available such as wipers and UV films, as well as customised designs for glass, mirrors, doors, and railings.
Comprehensive window maintenance and repairs for ships
In 2017-18, we worked with a number of high-profile clients in the cruise ship industry, completing refurbishment works on projects such as the Normandie, Cap Finistere and Pont Aven for Brittany Ferries, as well as the Braemar and Boudicca vessels for Fred Olsen Cruises.
We provide unique projects, aiming to exceed expectations. Glass maintenance and replacement services are available across Europe with flexible hours to meet client schedules.
Our engineers complete glass installations with a high-quality finish and quick turnaround times.
Specialist window replacements on cruise ships
Glass Services technicians have wide experience in ship maintenance, and have created a highly reputable name for our company in its first years of business.
With our expertise in high-quality replacement and glass repair services, clients can be confident that each project will meet their exact requirements with careful attention to detail.
All of our materials and components have the appropriate maritime certifications, including Lloyd's Register, DNV GL, and Bureau Veritas.
About Glass Services
Glass Services was founded in late-2015 as a specialist in ship glass maintenance, service, and repair. Based in Gdańsk, Poland, we can provide immediate response services to shipyards across Europe.
We have a simple, collaborative approach to business, which means we can adapt to any customer requirements.
Having developed over several years of experience, we can deliver services in all stages of the design process, including measurement, cost evaluation, delivery, and warranty.
We have already established an international client base, including Blohm+Voss, Remontowa, Nauta, Siem Shipping, Polferries, Unity Line, DFDS, and V-ships.
All our projects are carried out according to high standards in quality as we aim to continue growing our portfolio.