Incoil Induktion is a worldwide supplier of induction solutions. There are a number of applications that are well-suited for induction, including deck / bulkhead straightening, brazing, pre / post heading and shrink fitting / removal.
Induction heater for the ship industry
Incoil Induktion's induction heater provides flexibility, improving the efficiency of a number of industrial applications. The clever bayonet joint allows the easy exchange of the induction coil or tool depending on the item to be heated. The material receives concentrated heat and is heated rapidly while the induction coil is unaffected.
This compact and mobile induction heating unit is available in a range of power outputs from 3.5kVA-44kVA. The conversion efficiency is very high due to induction technology and the tool's unique design. The induction heater is a user-friendly unit for the most extreme applications.
Applications for the induction heater unit include: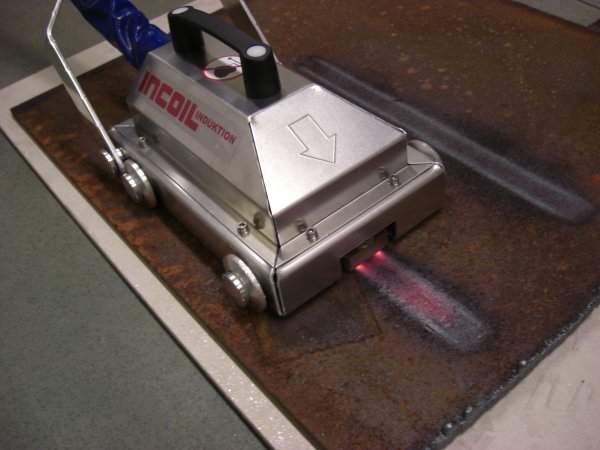 The induction heater is an efficient and flexible tool for a range of applications.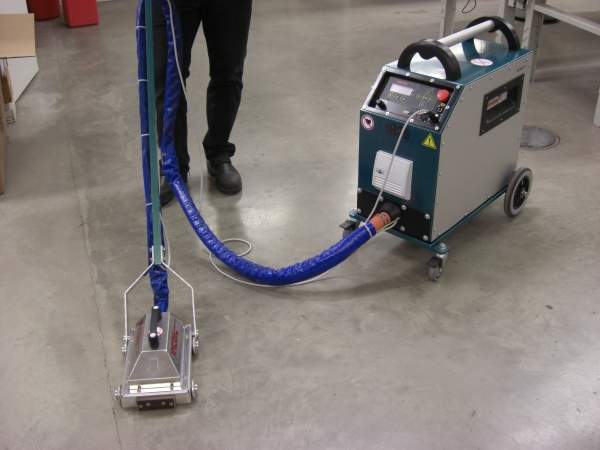 The deck heater can be used manually or on preset programs for repeatable and exact heating.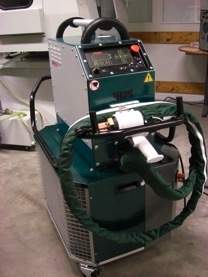 The compressor cooled system means the range of the machine is only limited by the power cable.
Soldering and brazing
Hardening
Hot forming
Straightening and bending
Forging
Shrink fitting
Melting
Annealing
Adhesive curing
Mobile deck heater for shipbuilding
The deck heater is an excellent tool for straightening steel plates in the shipbuilding industry.
The deck heater combined with our induction heater is extremely mobile and flexible. All you need is electricity when using our compressor cooled system, so that with our machines the range is only limited by the length of the power cable.
The deck heater comes in different lengths and varieties depending on customer requirements and all our machines can be used manually or on preset programs for repeatable and exact heating.
Compact bulkhead straightener
Using the same machine as in the deck heater, simply disassemble the transformer and assemble the bulkhead straightener onto the transformer and the unit is ready to use. The complete machine (induction unit, compressor cooler, deck heater and bulkhead straightener) is compact enough to fit into an SUV.