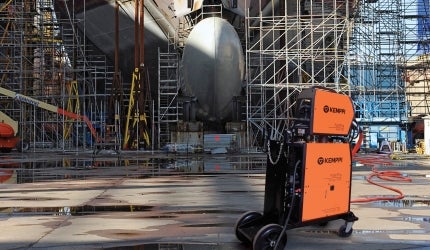 Kemppi is one of the world's leading manufacturers of industrial arc welding equipment and a provider of solutions for highly productive welding. The company's annual revenue totals €121m, of which 90% comes from international markets.
With production plants in Lahti (headquarters) and Asikkala, Finland and in Chennai, India, as well as subsidiaries in 15 countries, the company has regular sales to more than 70 countries. Kemppi has 630 employees, of which about 170 work in foreign subsidiaries. Kemppi is a subsidiary of Kemppi Group.
In over 60 years of operation, Kemppi has introduced many new innovations to the market, pioneering the development of both welding technologies and productive welding solutions. Kemppi will invest in continuous research and product development in the future, placing the primary emphasis on usability and design, in addition to the technical quality of the products.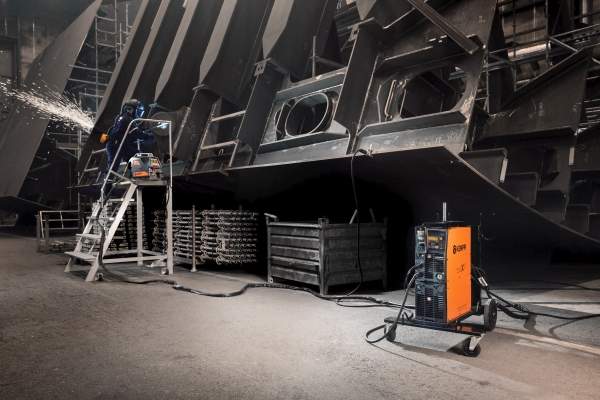 The FastMig X 450 pipe welding system combines the latest welding technologies and software solutions, making welding faster and more productive.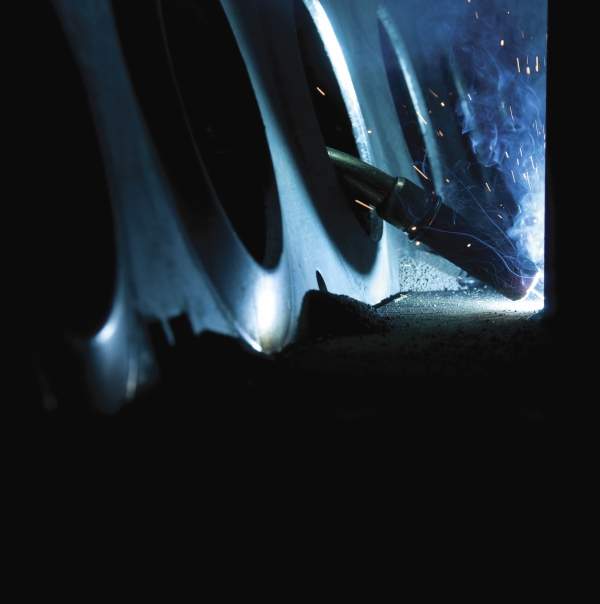 WisePenetration ensures constant penetration despite changes in stick-out length.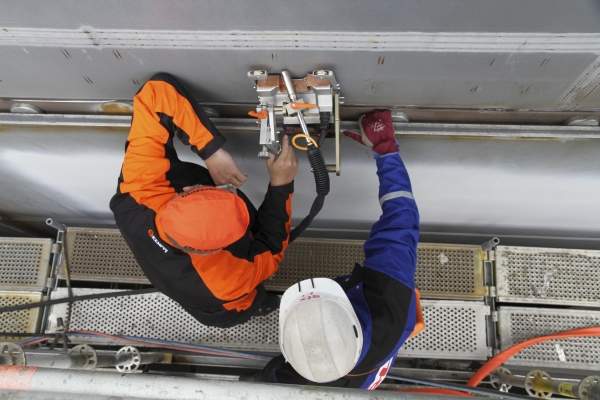 A turnable display orientation allows easy control panel usage in vertical applications.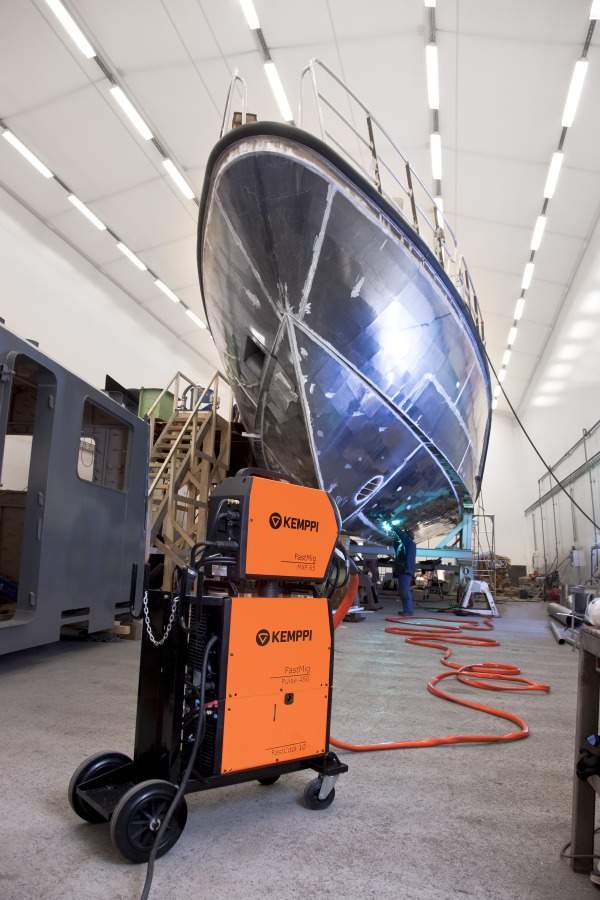 SuperSnake is an excellent solution for shipbuilding environments where extra-long reach welding applications are required and confined space a challenge.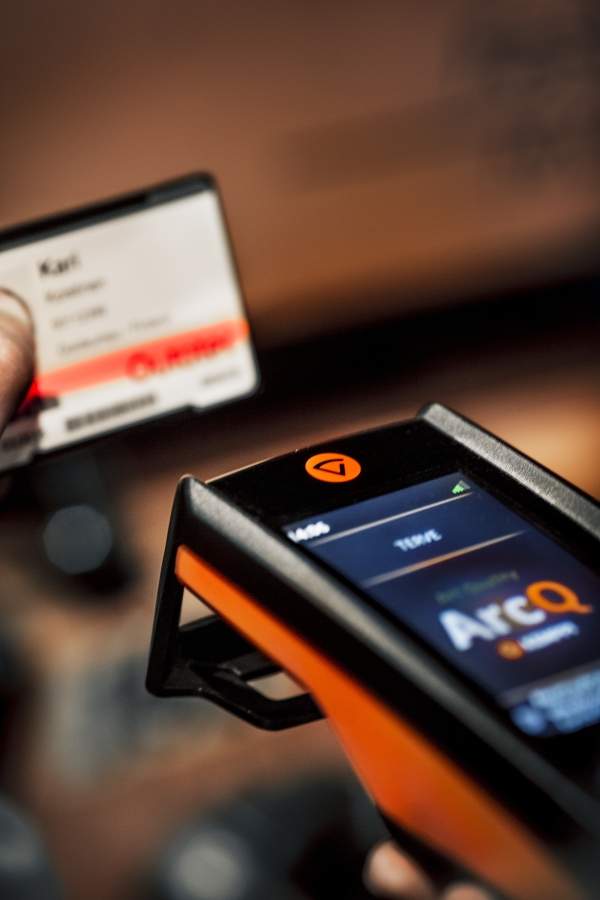 The smart reader device identifies a welder, and the system checks whether his / her qualification is up-to-date compared with the welding procedure specification (WPS).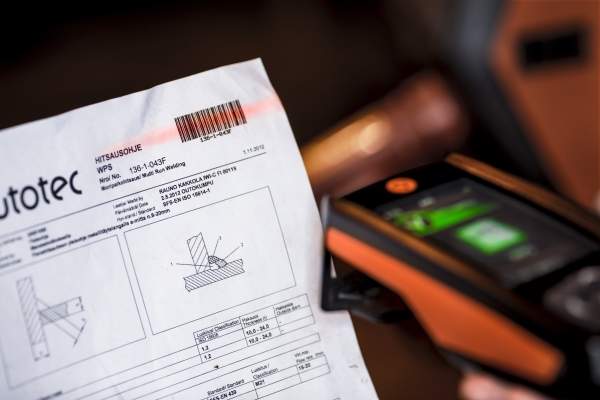 The barcode from the WPS is read into the system before welding.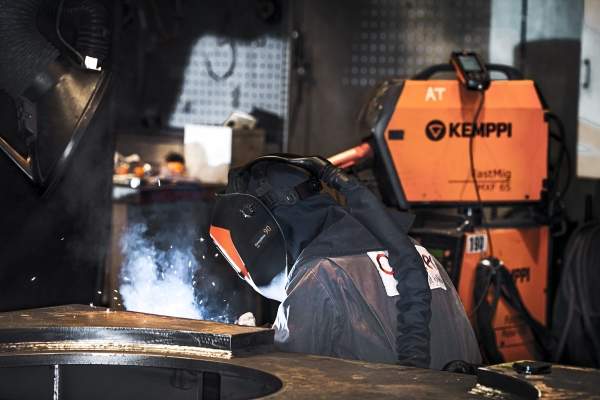 A welder at work with ArcQuality monitoring in the background. The reader device alerts the welder in case of deviations from WPS parameters.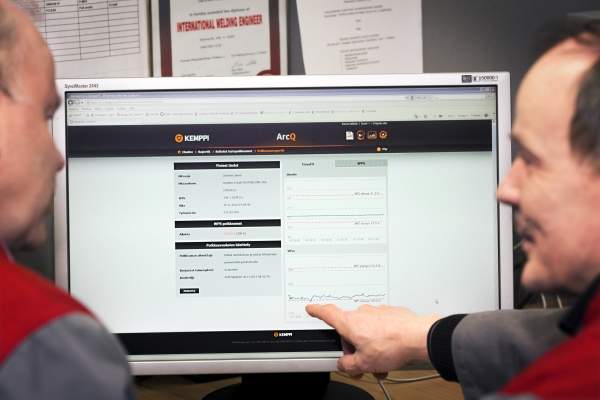 A welding coordinator receives online deviation reports.
Solutions for ship building
In ship building, welding is the main driver for all productivity and, along with constant quality levels, forms a company's back bone for successful steel structure production.
Kemppi's equipment and service offerings provide leading solutions for rapidly developing welding requirements where flexibility and fast reaction speeds are integral to reaching daily production goals.
Our standard equipment has been developed to withstand demanding working environments, including optional tailoring to 'wise' arc processes, 'match' functions and welding management systems to create solutions that support welders and production management to successfully run daily operations.
MIG or solid wire welding solutions for shipyard steel production
The FastMig family is the main production tool for ship hulls, block production and steel works. It includes modern, versatile welding devices with synergic and basic welding operation controls.
FastMig X 450 is a multi-process power source for synergic and pulsed MIG / MAG welding, MMA welding and TIG welding. This welding system easily covers all the welding needs and quality management requirements of any metal fabrication workshop.
Wise products either influence the efficiency of welding performance, or provide a completely new welding process technique. Wise products enable new levels of welding performance that otherwise would be impossible to achieve with the standard MIG / MAG welding process in applications ranging from thin sheets to heavy structures. They also minimise production costs and make the welding technique easier.
Welding carriages up to five times faster than manual welding
Kemppi's MagTrac F 61 is a magnetic carriage unit for MIG/MAG welding mechanisation. Operating MagTrac F 61 is similar to operating any ordinary welding machine, so there is no need for special expertise. With MagTrac F 61 you do not need auxiliary control cables or transformers, because everything is fully integrated in one cable.
Push / pull subfeeder solution for MIG / MAG welding
SuperSnake is a push / pull subfeeder solution that can extend the wire feeding distance from the main feeder by up to 30m. Kemppi's SuperSnake GT02S MIG / MAG subfeeders connect with standard Euro MIG welding guns, including the Kemppi WeldSnake range, increasing gun reach by up to 30m from the wire feed cabinet.
Welding quality management
The Kemppi Arc System 2.0 module, ArcQuality, links together the two most important elements of welding production: quality and productivity. With the ArcQuality service, it is easy to make sure that the entire welding process is carried out in accordance with the welding procedure specifications.
At the same time, monitoring by this service ensures that the welders are qualified to perform the tasks they are assigned. Possible deviations are reported automatically and in real time.
The system can also be used in preparation for maintenance operations, and the smart reader – the core of the system – compiles with data quality even for weld-specific traceability if required.
ArcQuality is fully compliant with ISO 3834, NORSOK, ASME and EN 1090 manufacturing standards.