Mar-In Controls supplies leading-edge control equipment to the marine and industrial markets. From viscosity control and flow measurement equipment to fully customised skid-mounted fuel supply booster modules, our vast knowledge and experience provides customers with unmatched technological and cost-effective solutions.
Mar-In Controls provides equipment to customers all over the globe. Modules and control equipment of the Mar-In Controls brand can be found on a diverse fleet of vessels, from bulk carriers to luxury cruise ships and land applications, such as power plants.
Stand-alone instruments and integrated systems for shipping
Mar-In Controls offers a variety of stand-alone instruments and integrated systems suitable for marine and industrial applications. High-quality materials and tested designs ensure durability and high accuracy in measurements. Available in both pneumatic and electronic versions, these instruments offer the right mix of performance, durability and price to meet the demands for an effective control solution.
Viscosity measurement for heavy fuel oils
The Viscotrol designed by Mar-In Controls is a heavy-duty on-line viscosity meter used to measure and control the viscosity of low-grade and intermediate heavy fuel oils with the highest possible degree of precision and accuracy. The system is based on a gear-type metering pump, which withdraws fuel samples from the main stream and propels it continuously through a capillary, creating a laminar flow. The measured pressure drop across the capillary is proportional to the absolute viscosity in mPas.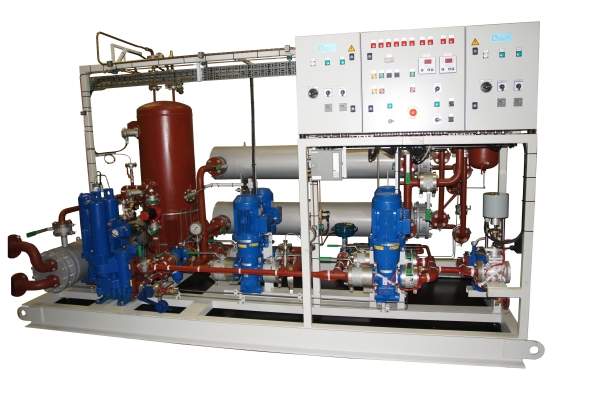 Mar-In Controls provides equipment to customers all over the globe.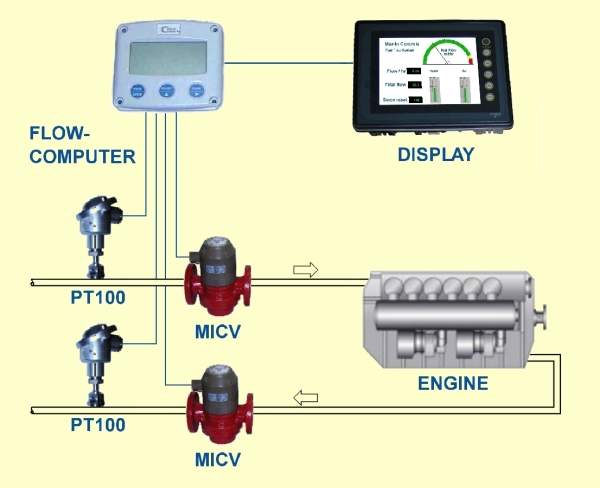 High-quality materials and tested designs ensure durability and high accuracy in measurements.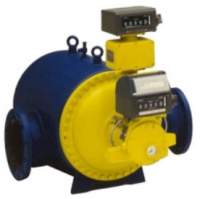 Mar-In Controls supplies specialised solutions for accurate measurement functions.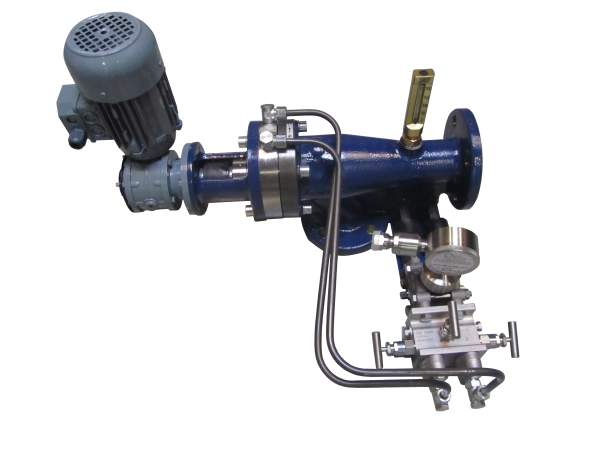 Mar-In controls offers viscosity measurement with a high precision.
Flow measuring systems
Mar-In Controls offers a wide range of standardised ring piston, vane type and MAG flowmeters and watermeters for marine and industrial applications. With practically constant measuring precision over a wide range of oil viscosities and a measuring tolerance of approximately 1% or 0.5% depending on the model, these meters allows for the best possible monitoring of consumption.
For an even more precise measurement of the amount of fuel used, Flowmeters can be delivered with an electronic flow computer, improving read-outs to an overall high precision.
For bulk loading and aircraft refuelling, Mar-In Controls supplies a specialised line of Bulk meters, designed for the highest possible accuracy and dependability. Based on a simple yet highly efficient design, these meters combine a long lifespan, accuracy and easy service and maintenance.
Electronic and pneumatic control equipment
Mar-In Controls supplies specialised solutions for accurate control functions. Available in electronic and pneumatic versions for viscosity, flow, temperature, pressure and level control, these systems generally include a sensor, control station and control valve used to control and indicate industrial process variables.
Control and thermostatic valves
Mar-In Controls offers a wide range of control and thermostatic valves, available in globe-type control valves (two-way and three-way), rotary plug types (three-way), and butterfly and diaphragm valves. Designed for heavy use, these valves combine excellent characteristics with high reliability and flexibility.
Booster modules, fuel supply units and skids
Mar-In Controls manufactures a variety of advanced skid mounted modules for various uses on board vessels and land-based power plants. Designed completely to customer specifications, the modules incorporate advanced components and automation technology to ensure long-lasting and trouble-free operation.
Quality control is an integral part of the module, with all components being rigorously tested and certified before delivery. Use of standardised, Mar-In Controls-approved components allows us to maintain a consistent high level of quality and provides the security of spare parts availability throughout the module's life-span.
Spare parts
Mar-In Controls manufactures its equipment specifically with standardised components to allow for easy exchange of spare parts. Produced with the highest degree of quality, the use of genuine Mar-In Controls spare parts guarantees proper functioning of the equipment throughout its lifespan. For item lists and code numbers, please consult the Mar-In Controls manual that came with the equipment. In case no manual is available anymore, please contact Mar-In Controls or consult the spare parts lists in the sidebar.
When requesting a quotation for or ordering spare parts, please state as much information as possible, including (if known) the name of the equipment, the Mar-In Controls B.V. reference number of the original order and serial number to allow for the shortest possible response time.
Microprocessor controlled soft switching-over between HFO and LFO and vice versa
In order to comply with environmental IMO regulations in the SOx Emission Control areas (SECA) and ports the necessity to switch over from one fuel to another is more frequent. Changing fuels is a precarious manoeuvre that requires knowledge of fuels and engines. This manoeuvre can take quite some time, up to one hour.
To automate and smooth the procedure, Mar-In Controls have developed a Soft Switch. Microprocessor controlled switching over from HFO to low sulphur light fuel and vice versa by the push of a button.
Soft Switch has been put on the market after the IMO convention laid down in the Marpol regulation to protect certain sea and port areas from SOx pollution by burning fuels in Diesel Engines. These areas are mentioned as Sulphur Emission Control Areas (SECA or ECA) areas.
Trouble-free operation of the viscosity measurement is guaranteed due to the special coated metal capillary that prevents oil sediment build up in the capillary for a long-lasting precise measurement.
MGO handling and cooling system
Mar-In Controls offers an MGO cooling system with chilled water as medium. Direct cooling with refrigerant may look simpler, but can lead to unwanted paraffin and/or asphalts flocculation, while cooling with seawater will not reach the desired low temperatures in most cases.
The last case also bears the risk of pollution of seawater with fuel. Additional consideration must be given to the existing on-board chilled water provision, which most of the times lacks the extra capacity to also cool down the fuel.