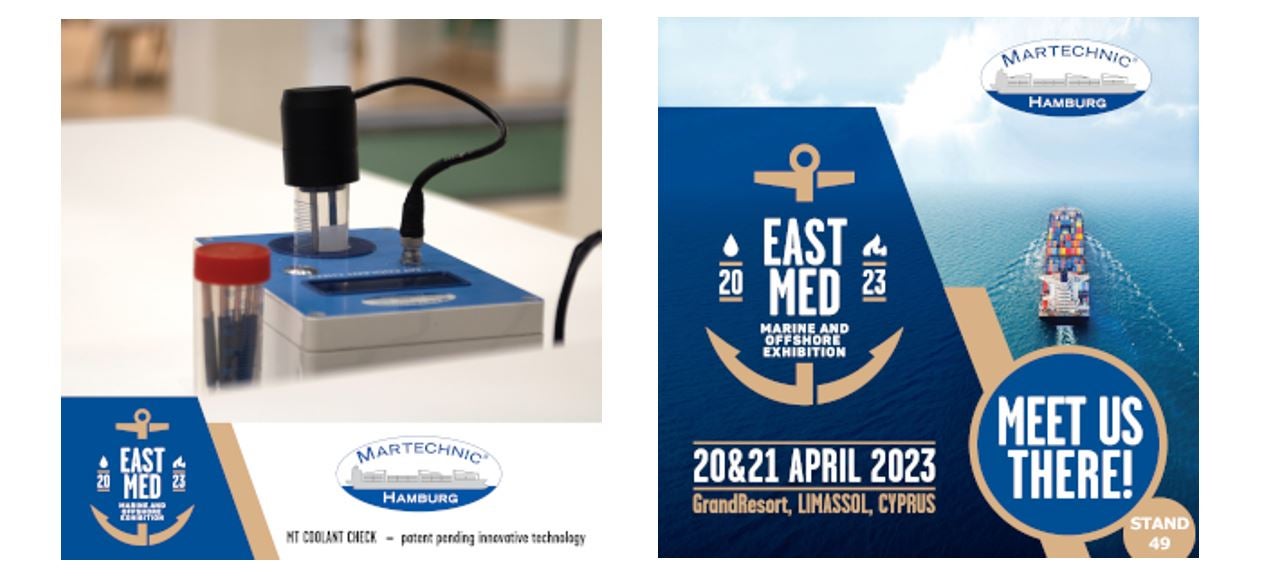 Martechnic is pleased to announce its participation in the upcoming tenth East Med Marine and Offshore Exhibition to be held on the 20-21 April 2023 in Limassol, Cyprus. With its unique format, the most prominent and specialised technical exhibition in the Eastern Mediterranean region will bring together marine and offshore industry professionals for networking and learning about the latest international maritime advancements.
Martechnic is delighted to showcase its innovative patent pending product 'MT COOLANT CHECK', developed and designed to regularly monitor the engine coolant condition directly on site. In addition to existing measurement concepts, Martechnic offers a completely new, non-chemical approach to engine cooling system predictive maintenance that is not yet available on the market. The advanced measurement method of the test device replaces a series of individual tests, including pH, chlorides, and nitrite additives, with the overall assessment of the impact on the various metals used in the cooling system.
Please visit Martechnic at Stand 49 for more information about the new product!