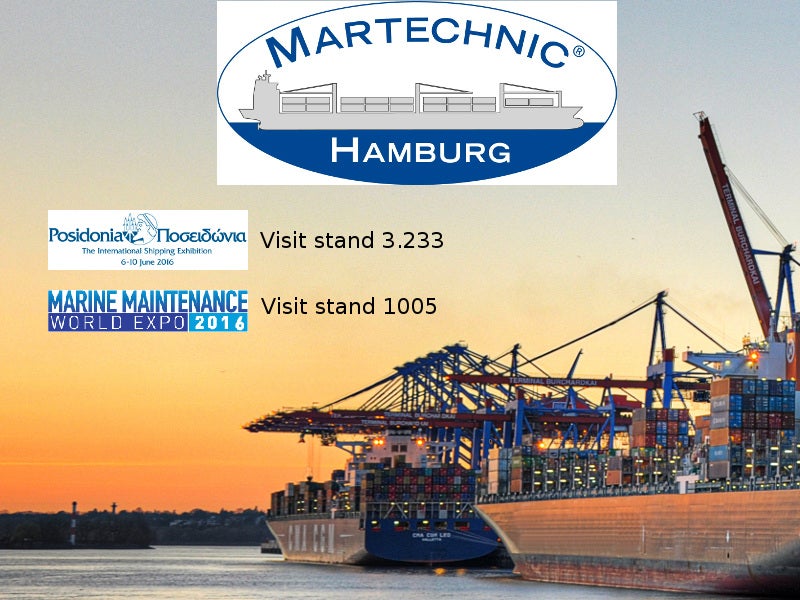 In June 2016, Martechnic® will be a part of two major international trade shows in Europe and will be exhibiting a wide range of its products designed to provide engineers and users with effective technical solutions for on-site oil quality management.
The Posidonia Metropolitan Expo in Greece is regarded as an international platform for discussing various issues and current challenges of global shipping industry, and Martechnic®'s focus on fuel, lube and hydraulic oil condition monitoring with constant aspiration for innovation allows offering the latest developments in portable oil analysis equipment. During the Posidonia week from 6-10 June the company welcomes visitors and participants of the exhibition to attend the stand 3.233.
The annual Marine Maintenance World Expo taking place from 21-23 June in Amsterdam will be the central location for showcasing international ship maintenance technologies, tools and services. At the stand 1005 Martechnic® will present its test devices and test kits designed for oil trend analysis, advanced sensor systems for continuous real-time assessment of the oil condition, sampling equipment and ultrasonic cleaning facilities.
A priority topic will be effective on-board management of bunker fuel quality. Martechnic® will devote a special attention to the issues of stability and compatibility of marine fuel oil as well as the increasing levels of cat fines in respect of low-sulfur requirements and the processes of intense refining and blending. A new test kit MT CAT FINES CHECK for detecting the presence of extremely abrasive particles in the heavy fuel oil before and after the on-board treatment will be showcased.