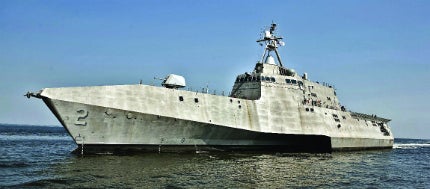 Midé Marine sells HydroActive™ bulkhead seals for the naval, military and commercial markets.
A division of the Midé Technology Corporation, Midé Marine is an ISO 9001:2008 certified engineering company.
Non-conventional bulkhead shaft seals for military and commercial vessels
Midé Marine's non-contacting, non-rotating Omni™ and Reliant™ series bulkhead shaft seal designs have a great advantage over conventional contacting bulkhead seals, which are prone to expensive pre-mature wear due to radial and axial shaft motions, shaft run out, vibrations, poor shaft / bulkhead alignment, high shaft speeds and air differential pressures.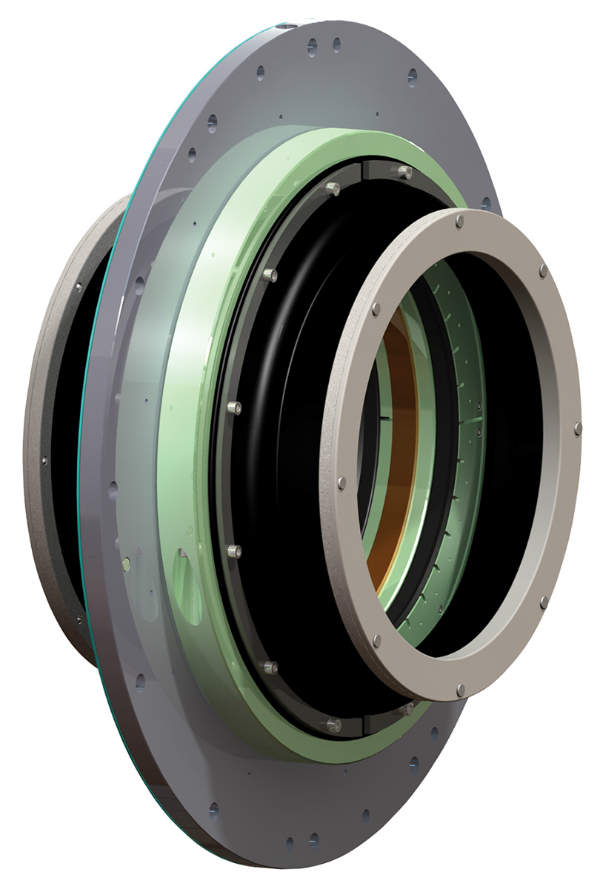 Midé Marine's Reliant bulkhead seals have been tested rigorously according to strict naval shock, vibration, simulated lifecycle and misalignment standards.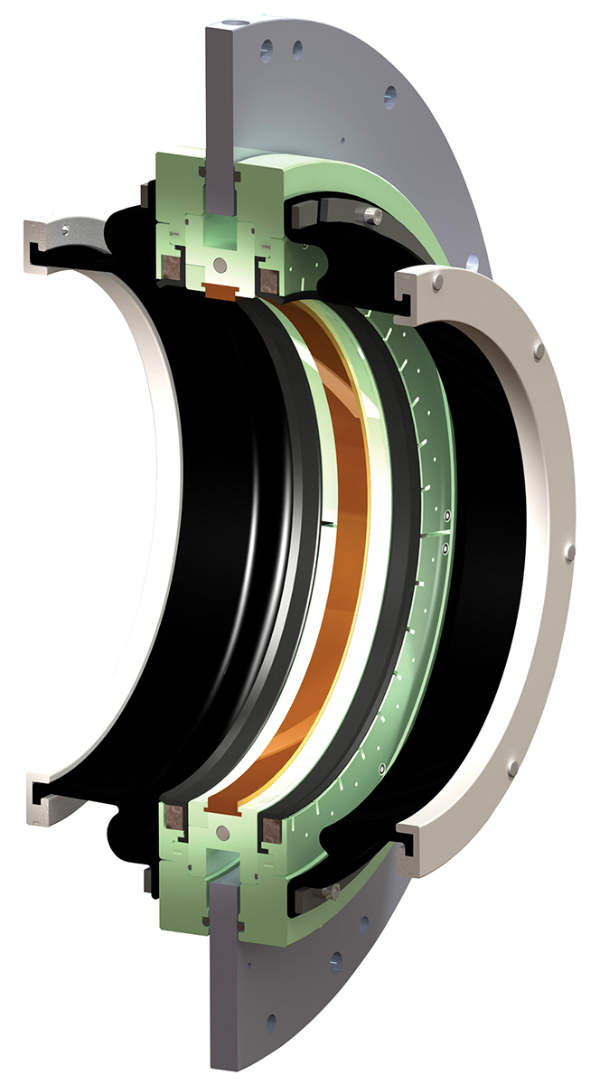 All Reliant model seals are of the highest quality, and designed to meet the stringent requirements of the commercial, military and naval industries.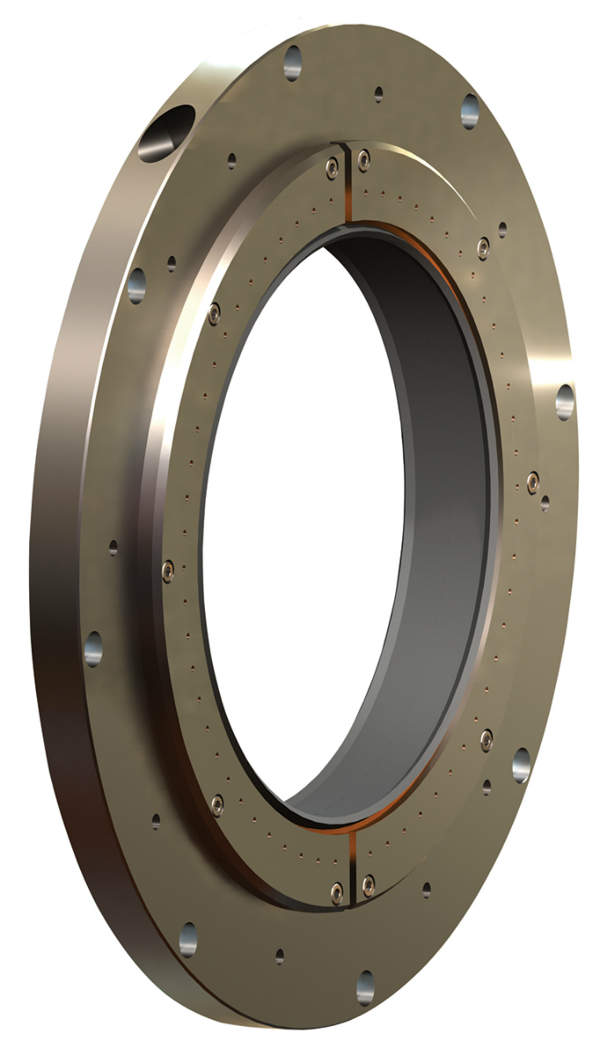 The Omni Series bulkhead seal is designed for commercial vessels, using HydroActive technology to create a cost-effective solution.
The design also makes the seal extremely easy and inexpensive to install and can also be used in high angle and vertical applications.
The company's HydroActive seals use floodwater to activate and engage the seals. The seals do not contact the shaft until a flooding event occurs, eliminating wear on both the shaft and the seal, as well as dramatically reducing the need for maintenance, increasing long-term safety and savings.
Midé Marine currently offers three types of bulkhead seal. All seals have been rigorously tested and follow US Naval and class certification guidelines. Midé has also tested its bulkhead seal technology as back up stern tube seal and can offer this as a product.
Retrofit replacement bulkhead seals
The Reliant RM range of bulkhead seals are cartridge or diaphragm replacements for ships that already have bulkhead seal housings.
For these ships, Reliant RM seals offer a cost-effective retrofit solution, with the advantages and benefits of Midé Marine's HydroActive technology.
Measurements of Reliant RM seals installed on US Navy ships concluded that the non-rotating seals offer superior wear performance over existing diaphragms that rotate with the shaft.
Lightweight low-maintenance bulkhead seals
Reliant YM is Midé Marine's next-evolution full assembly seal design, with a lighter total system weight and simplified maintenance procedure.
Instead of a housing, the Reliant YM series uses flat interface plates bolted to the bulkhead to allow for large radial motions of the shaft.
Reliant YM seals are iavailable for a wide variety of vessels.
Low-cost and easy-to-install non-typical bulkhead systems
Omni seals are designed for vessels with shaft radial deflections of less than + / -8mm.
With fewer components, the non-floating Omni seals are significantly less expensive and easier to install (under 20min) and maintain.
About Midé Marine
Today Midé Marine offers a turnkey solution to bulkhead seal systems, as well as analytical and experimental facilities to develop new designs for unique marine applications and to analyse, test and validate that the design will perform according to customer requirements.
Midé Marine's quality assurance standards and procedures have been reviewed and approved by large OEM customers and the company has been assessed and approved by National Quality Assurance, US, against the provisions of: ISO 9001: 2008.
Midé Marine's bulkhead seal products also have ABS, DNV, Lloyd's and BV-type approval.