Nauta Technical & Marine supplies a wide range of marine equipment, particularly marine ropes, from its renowned Rotterdam warehouses. No order of steel wire ropes is too large or too small for Nauta Technical & Marine Supply to deliver.
Our main marine rope product is steel wire rope, but we supply all kinds of synthetic rope as well.
Marine steel wire ropes
Steel wire rope can be used for a variety of purposes, for example:
Lifting cables
Steel wire rope slings
Winch cables
Cargo slings
Grommets
Two, three and four-legged slings
Steel wire rope has a usage factor (safety factor) of five; however from 25t onwards, a factor between four and 3⅓ may be applied.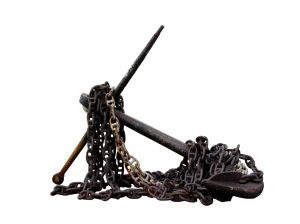 Nauta Technical & Marine provides marine chains and accessories.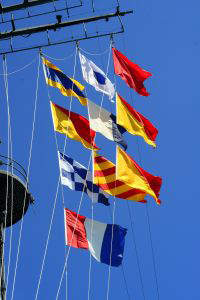 We supply national, signal and Union flags.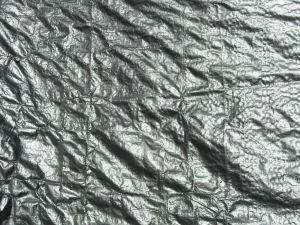 Sail loft custom-made tarpaulins are also among our products.
Non-rotating steel wire ropes
We provide non-rotating steel wire ropes that can be used for cranes, elevators, etc.
Marine wire ropes
Our marine wire ropes may be supplied with different types of end-connections, the most frequently occurring ones being loop, socket, thimble, welded and plain-seized. We also supply a number of hardware accessories for wire rope, such as hooks, shackles, top chain links, etc.  
Marine chains
Nauta Technical & Marine also provides chains in all types and sizes; blocks; shackles; turnbuckles; wire rope end-fittings; and special cable compounds.
Nauta supplies chains in commercial trade quality (galvanised and hot-dip galvanised) stainless steel; alloy steel chain – grade 80; and alloy steel chain – grade 100.
We can also supply all kinds of accessories, such as top chain links, shortening-links, hooks, shackles, swivels, etc.
Anchor stud link chains
We provide both U2 and U3 anchor stud link chains.
Marine lifting gear
Nauta manufactures lifting gear; rope and pilot ladders; crew baskets; helicopter safety and cargo nets; webbing slings; flags; and sails.
Marine flags, tools and lifting equipment
We supply national flags, signal flags and Union flags; electrical tools (from DeWALT); and lifting equipment (from Crosby).
Sail products
Nauta offers all kinds of sail products, including sail loft custom-made tarpaulins; protection covers; and protective and / or separation shieldings for offshore constructions and welding tents.