Novatec Braids is a manufacturer of braided synthetic ropes with corporate offices and manufacturing facilities in Yarmouth, NS, Canada. Products include ropes and systems used for lifting, towing, energy absorption, ballast, floatation, life lines, safety, boundary marking, descent, rescue, mooring, and many other engineered applications.
Ropes and custom braids for marine applications
The company markets its standard ropes under the NOVABRAID brand and designs custom braids to meet application performance requirements using a wide range of materials including polyester, nylon, polyolefin, polypropylene, aramid (Kevlar), UHMPE (Spectra® or Dyneema®) etc. We can produce ropes from 3/16in to 3in diameter in short or very long continuous lengths. Product specification PDF files are available on our website.
Tow lines, hawsers, dock lines and mooring pendants
Novatec Braids is an ISO registered manufacturer producing a full range of marine ropes up to 7in circumference in 12 strand hollow braid or 16, 24, 32, and 48-carrier double braid constructions. We also fabricate tow lines, hawsers, dock lines, and custom mooring pendants with factory splices. Novatec can fabricate buoyant and sinking ropes in combination for oceanographic research and buoy installations. Nylon and polyester double braids meet or exceed military specifications MIL-R-24050D and MIL-R-24677. Marine finish yarns with several urethane coatings and Chafe-Pro protection are also available. Nylon dock lines, hawsers, and floating Oletec or Spectec (Spectra®) tow lines can be ordered with soft eyes or thimbles.
Lead, seine, and cork line commercial fishing nets
NOVABRAID ropes are available direct from our factory and through our network of value added distributors. For commercial fishing nets, Novatec supplies its Duraflex® lead line, seine lines and cork lines. For lifting applications we supply high dielectric Oletec 12® , Novablue® polyester winch lines and Polyspec ® UHMPE core with Polyester cover braid.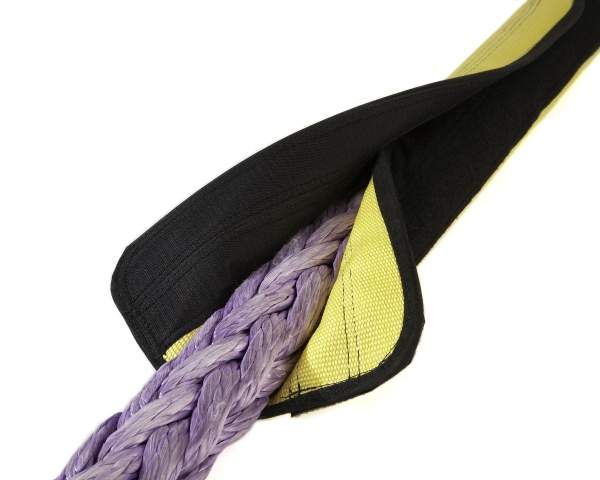 Novatec Braids is an ISO registered manufacturer producing a full range of marine ropes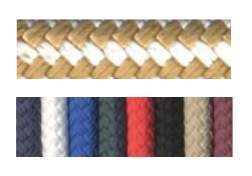 Novatec Braids' marine rope range includes dock lines.

Novablue® polyester winch line.
Oletec tow lines.
Novatec Braids Ltd. was founded in 1991 to supply high quality ropes to the North American commercial fishery. It has expanded its capabilities and product mix substantially over the years. Recent projects include development of a Ballast Core Fast Rope NSN 4020-20-004-3920 for personnel insertion and extraction from aircraft in high prop wash or windy conditions. Call us to discuss your rope performance challenges and will help design the right rope for you.