Oliver Design provides ship design services, including architecture, interior design and turnkey accommodation outfitting.
We offer a range of services that include managing a whole project from the initial concept sketches to on-site building supervision. Individual services also include exterior styling, interior design and fitting, as well as architectural projects.
Complete customised ship design services
To ensure an efficient and effective design process, we meet with clients and identify individual requirements. We brainstorm ideas and produce the preliminary concepts and sketches before creating the detailed drawing development and 3D visualisations.
Oliver Design specialises in space optimisation of vessels, as well as ways to reduce weight, noise and vibration. We can design ships with customised environmentally friendly and regulatory compliant solutions, and built-in furniture.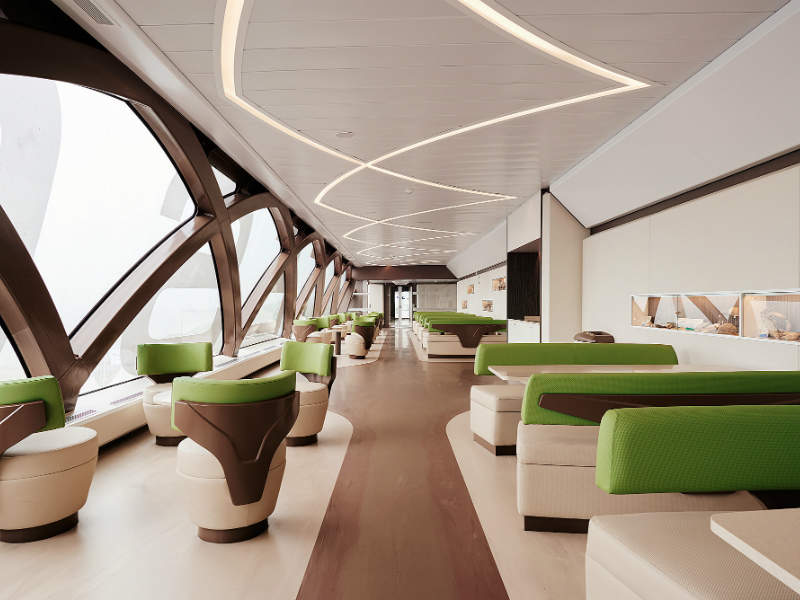 Oliver Design provides interior design styles ranging from modern and contemporary to classic.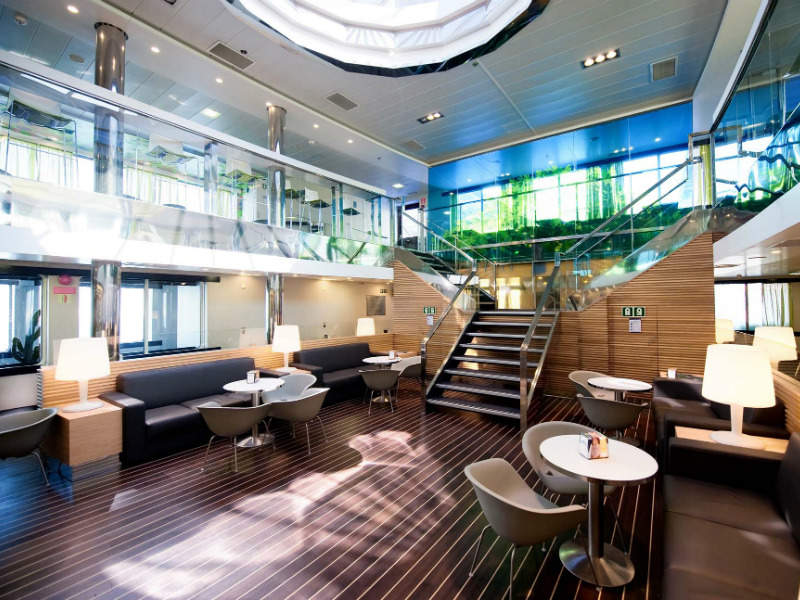 We are specialists in creating designs for optimising space on a range of vessels.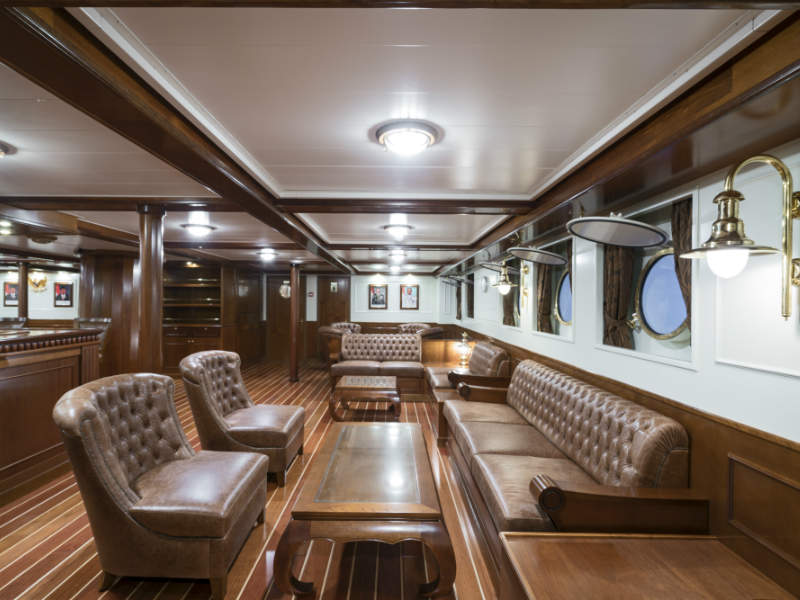 Our range of services includes managing complete ship interior design projects.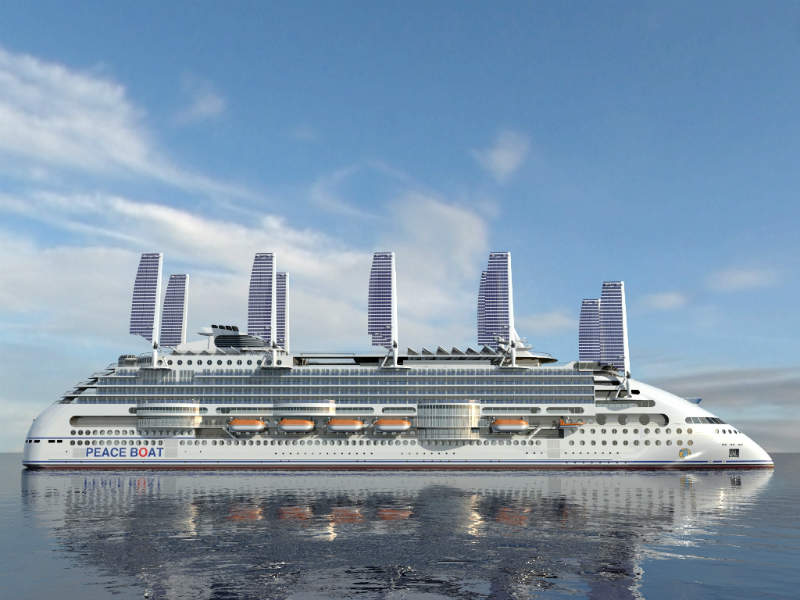 Oliver Design was involved in the design of the Ecoship Peace Boat, which features 6,000m2 of solar panels that generate 750kW of power.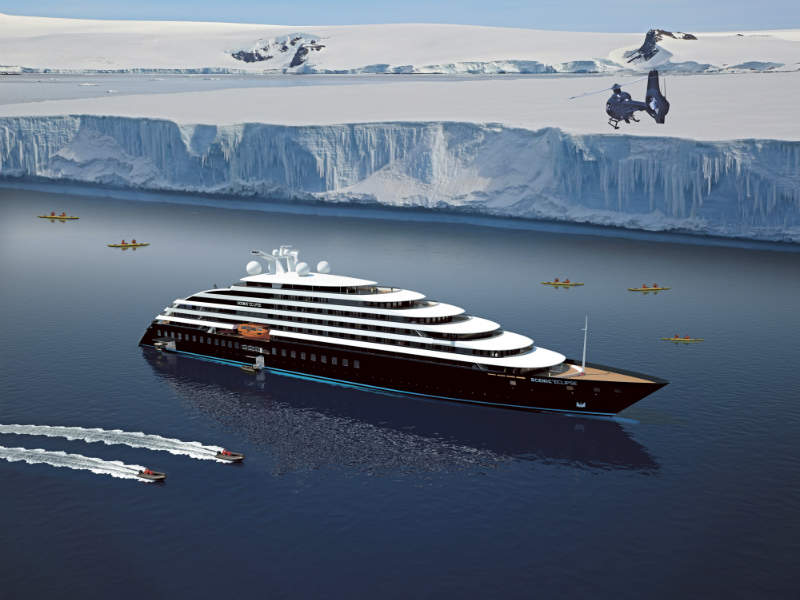 We can design ships based on customer specifications, including environmentally friendly and regulatory compliant solutions.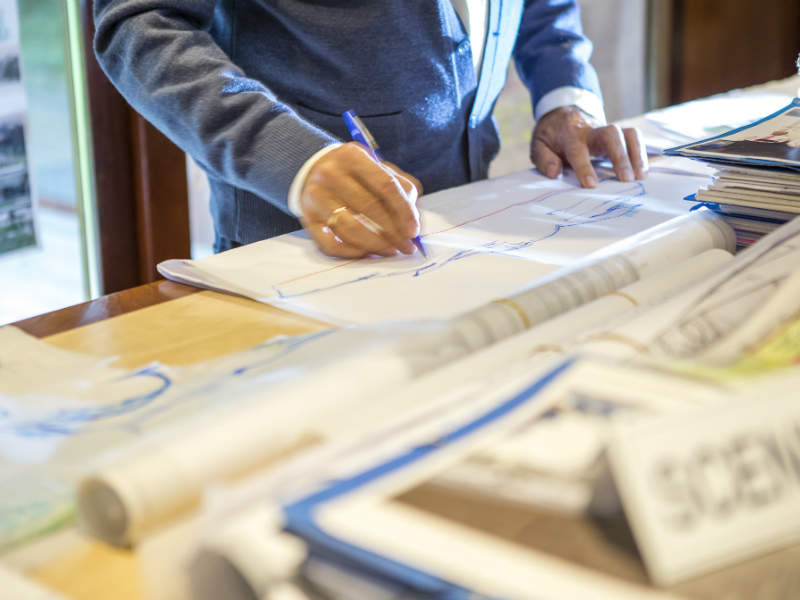 We meet with our clients to discuss design ideas and provide initial concept sketches.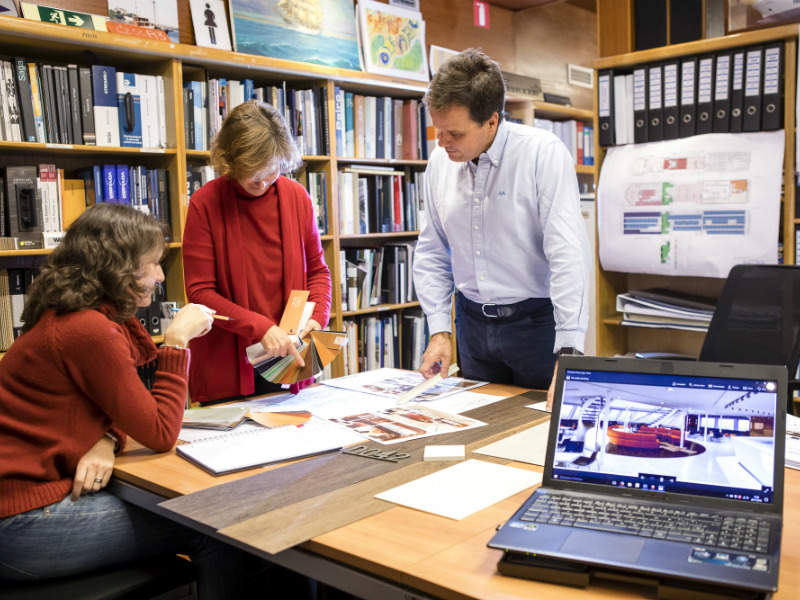 Our team has completed 200,000m2 of interior designs working on 400 projects.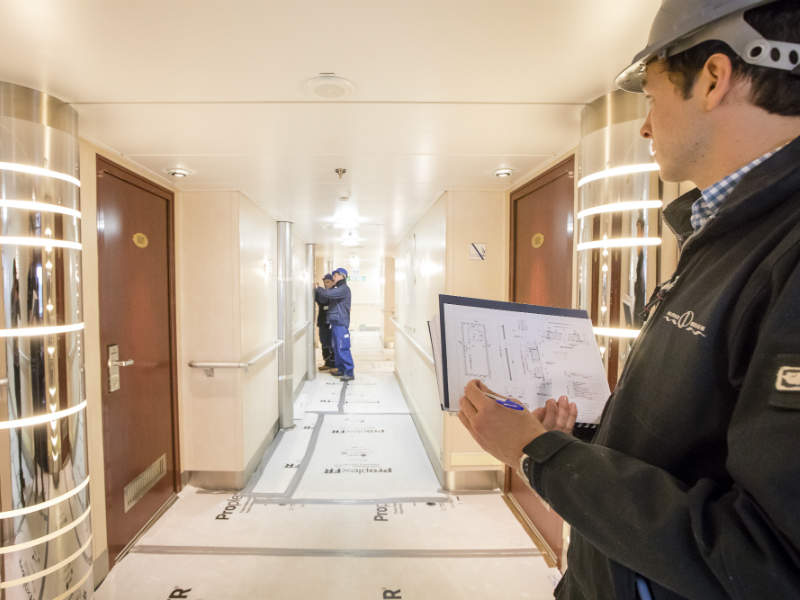 Oliver Design staff are trained to perform on-site supervision for outfitting and construction work.
We have a team trained in site management and supervision to coordinate outfitting and construction on our ship design projects.
Versatile design services for optimising vessel performance
We can create interior designs for a range of styles, including classic, high-tech and contemporary, while optimising form and function for every ship.
Our first designs in the 1960s were made for yachts, but we have expanded to provide services with a focus on passenger areas for vessels such as ferries, cruise ships, and dredgers as well as military and fishing vessels. In 1990, we extended our range of services to include turnkey interior outfitting.
We aim to deliver innovative design, high-quality performance and prompt delivery for every personalised project.
Innovative ship architecture projects
Oliver Design's headquarters are located in a specially built studio in Getxo, Spain, near the La Galea cliffs that overlook the Bay of Biscay and Bilbao Port, which is the largest port in northern Spain.
Built on more than 50 years of experience providing high standards of service in designing vessels, we are recognised for our creative and innovative ship designs.
We have completed more than 400 projects, developing 200,000m2 of ship interiors, which has won us more than 20 awards.
About Oliver Design
Oliver Design has grown as a family firm, with three generations of the Oliver family working at the studio. CEO and founder Jaime Oliver works with son Iñigo Oliver, who heads the commercial and sales department, as well as grandson Iñigo Oliver Jr, the firm's technical director and one of several naval architects.
We have a team of experienced professionals in our design office who collaborate with technicians and construction personnel to complete all our ship projects.
To find out more about our interior and exterior ship design services, fill out the enquiry form on this page.