OnAir enables passengers and crew to use their own mobile phones onboard, regardless of the ship's location. Using satellite communications, our technology allows people to their phones for calls, text messaging, emails and internet browsing from anywhere on the ship.
Network coverage for sea-going vessels
It is very rare for anyone to travel without a mobile phone, and combined with increasing smartphone penetration, the demand for mobile phone services is increasing. Network coverage is not an issue when the ship is in dock or near the coast. However, passengers have had to remain out of touch when in international waters and out of range of land-based telecoms networks.
However, on a ship equipped with the right technology, passengers and crew can now use their own mobile phones in exactly the same way as when they are travelling abroad on the land. All the normal services are available and costs appear on the user's normal monthly mobile phone bill.
Shipboard telecommunications hardware and software
OnAir's technology partners, Siemens IT Solutions and Services and TriaGnoSys, have developed the hardware and software to make the system very simple to install and manage. It is also scalable, meaning capacity can easily be increased to suit demand.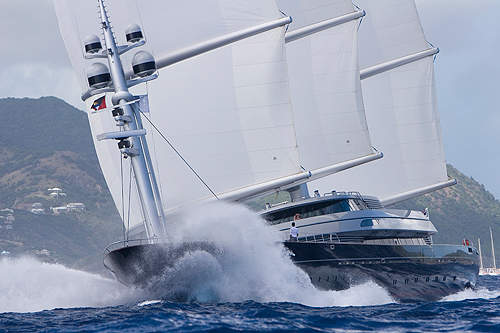 OnAir provides network coverage for sea-going vessels.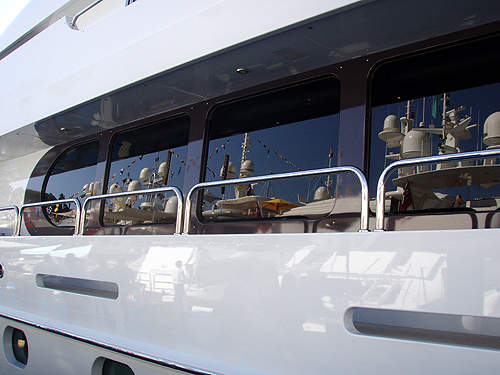 Our software is designed to make highly efficient use of the available bandwidth, using complex compression and optimisation techniques.
The technology is highly versatile and can use many satellite technologies, including Ku-band and L-band. This means a ship's existing antenna can be used without needing to incur the cost of buying and installing a new one.
In-flight mobile phone services
OnAir is the world's leading provider of in-flight mobile phone solutions, with our services also being used by many airlines across the globe. We started to supply to the maritime market in June 2010, with Hapag-Lloyd's flagship MS Europa launching the service.
OnAir's aeronautical passenger connectivity solutions are designed to meet the exacting standards of commercial aircraft engineering, and make us one of the most established service providers for the aeronautical market.
GSM networks for ships
The OnAir system emulates a GSM network on the ship. Signals from mobile phones are picked up by a series of picocells, the equivalent of a mobile phone mast. Those signals are then transmitted via satellite to our ground network, then on to the public network. It is a process that takes a fraction of a second, meaning there is no discernable delay and the call quality is similar to that on dry land.
The system's software is designed to make highly efficient use of the available bandwidth, using complex compression and optimisation techniques. This means satellite usage costs can be reduced, as well as increasing the number of simultaneous calls that can be made.