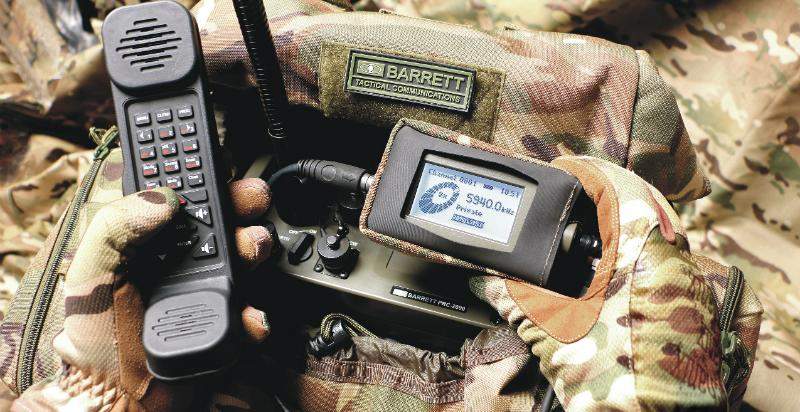 Barrett Communications designs and manufactures a complete range of secure high-frequency (HF) and very high-frequency (VHF) tactical communication solutions that are easily adaptable to particular environments, from man-pack, to mobile vehicle and base station configurations.
The company's communication products and solutions are used worldwide across a wide range of defence personnel, including border security, paramilitary police, coast guard and national defence forces.
Customisable communications solutions for military applications
Barrett Communications provides clients with international technical support and tailored operator training through a support network.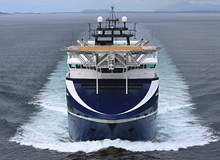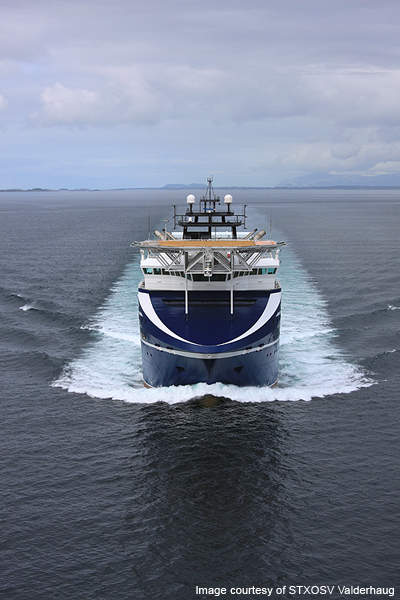 The Rem Gambler can cruise at a maximum speed of 18.9kts and has a bollard pull of 344t.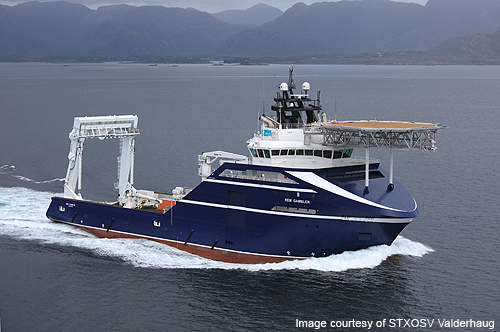 Owner Rem Con awarded a $255m contract to Aker Yards (STX Europe) for construction of the Rem Gambler.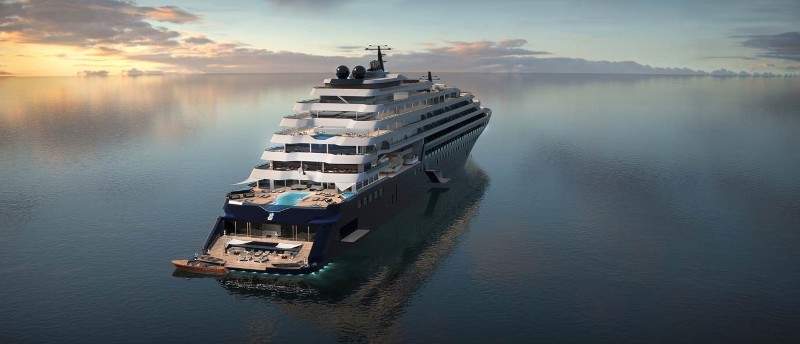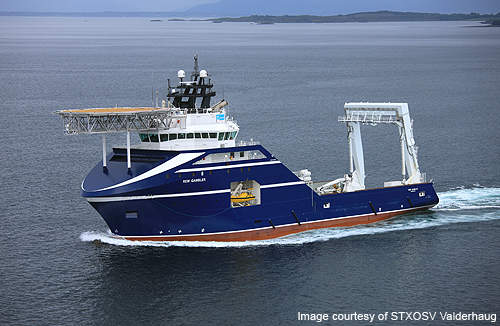 The Rem Gambler has a number of cranes, including one deck crane, two cargo-rail cranes and one offshore crane.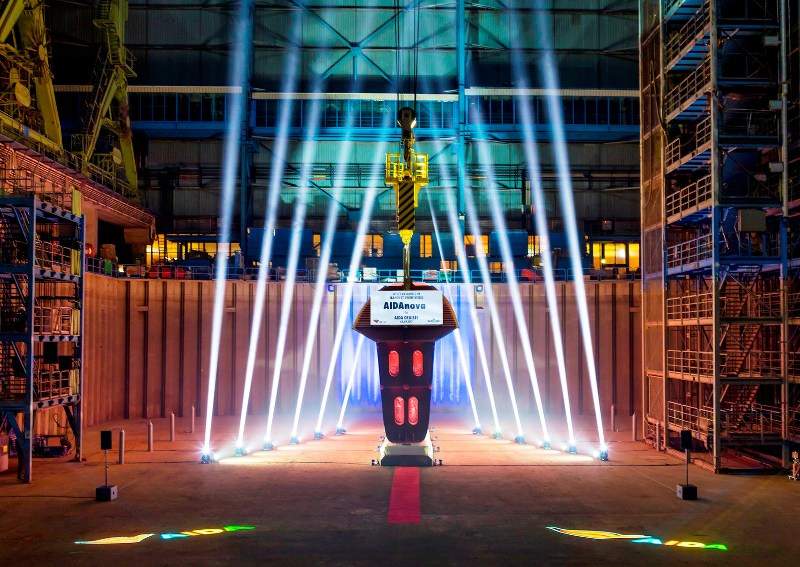 The company also provides tailored solutions for HF radio communications systems, with a complete design and international installation capability that includes:
Remote HF transmitters and receivers linked by landlines or microwave
LAN-based control systems for remote sited HF transmitters and receivers
Operator consoles
Custom-built interfaces, control systems, operator positions
MIL-STD HF data systems
Integration of new HF equipment into existing systems
Turnkey mission-based installations
High-power transmitters for GMDSS systems
High-power HF email and data systems
All Barrett Communications products can be modified to suit any tactical need.
Tactical HF radio system for armed forces
The PRC-2090 Tactical HF radio system is a multi-role HF communications system that can be deployed as a 30W manpack, a 125W vehicle-mounted system or a 125W base station.
The lightweight transceiver includes an integrated automatic antenna tuner, a battery management system integrated into each Li-ion battery cartridge, all mode operation, automatic link establishment (ALE) to MIL-STD 188-141B 2G (JITC certified), optional internal MIL waveform modem with 5066 stack, encryption and frequency hopping.
The PRC-2090 HF Tactical manpack transceiver enables the user to deploy full communication capability in a variety of environments. It is designed with a demountable display that can be attached to webbing, allowing for use on-the-move, or remotely from the transceiver.
Features of the PRC-2090 include:
1.6MHz to 30MHz continuous coverage
All modes J3E (USB, LSB), H3E (AM) J2A (CW) J2B (AFSK)
Fully immersible to 1m
Detachable display for remote extended control operation
Advanced tactical handset
Enhanced DSP noise reduction
Three year warranty
Available options include:
Internal / external high-speed data modems
Digital voice and data encryption 56 bit DES and 256 bit AES (subject to exported licence)
Rapid docking system (RDS) vehicle and base docking system
Very high-frequency tactical radio system
The PRC-2080+ Tactical VHF radio system is a low-band that is lightweight, compact and high-quality. The device's basic controls and portability are specifically designed for multi-role tactical operations.
PRC-2080+ has multiple levels of encryption and frequency hopping security. Analogue voice and digital unencrypted data are fitted as standard. It is available with a secure fixed frequency (FF) digital encrypted mode with a digitally encrypted free channel search (FCS) or an anti-jamming digital encrypted frequency hopping (FH) mode. It conforms with MIL-STD-810G specifications for immersion, vibration, drop and shock rating.
The PRC-2080+ Tactical VHF radio system addresses five main roles, and the 5W model is hand portable for squad / platoon-level applications. The PRC-2081+ 25W Tactical VHF manpack suits company / battalion / brigade-level applications.
When deployed in the docking station and combined with the 50W VHF amplifier the systems can be used for in-vehicle, re-broadcast and base station applications.
Features of the PRC-2080+ include:
Configurations:
– PRC-2080+ 5W Tactical VHF hand portable
-PRC-2081+ 25W Tactical VHF manpack
-PRC-2082+ 50W Tactical VHF mobile
-PRC-2083+ 50W Tactical VHF re-broadcast
-PRC-2084+ 50W Tactical VHF base
DSP voice and data signal processing
Backward compatible with PRC-77 and other 30MHz – 88MHz communications equipment
Rapid field deployment systems (RFDS)
The Barrett RFDS (HF and VHF) is a turnkey communications system in a single case comprising radios, various power options, cabling, lighting and external connections. It is designed for simple set-up and operation in minutes.
The HF version is based on the PRC-2090 Tactical HF radio system, which provides a range of different transmission modes. It includes optional LE ALE, frequency hopping and encryption plus Barrett's 2023 internal HF modem, which in conjunction with the 2020 data system enables the transmission of email, fax and data over HF.
The VHF variant is based on the PRC-2080+ Tactical VHF radio system, which has more than 2,300 channels. It has 50W output power and a number of frequency hopping and encryption options.
Features of the HF or VHF RFDS include:
AC and/or DC power
On-board 12V 33Ah battery and charging
HF data transmission ready
Multiple voice and data security options
Stackable transportable base station and vehicle / field deployable
Barrett 4050 HF SDR Transceiver for secure communications
The 4050 high-frequency (HF) software-defined radio (SDR) transceiver is the newest product in the Barrett range of HF communications equipment.
When the transceiver is combined with various Barrett products it provides highly secure data transfer, email and telephone connectivity within a HF network, the international telephone network and the internet.
The Barrett 4050 is fully interoperable with advanced digital selective calling systems. The transceiver supplies four and six digit selective call features such as remote transceiver disable capabilities, point to point and / or multipoint secure call, status calling, GPS tracking, SMS text and telephone interconnect.
The 4050 is supplied with multiple waveform options, including CLOVER 2500 and the upcoming CLOVER NG standard, along with MIL-STD-188-110A/B (STANAG 4285, 4415, 4481, 4529, 4539). These waveforms provide an unparalleled performance with 'throughput' rates up to and exceeding 19,200bps in combination with Barrett's latest digital transmission software and intuitive user interface.
Barrett's GPS interface supports connection into any NMEA 0183 external GPS receiver antenna for tracking applications, and supplies position information and emergency call features on all deployed equivalently equipped HF assets.
Barrett can supply unrivalled asset tracking performance over HF when combined with its upcoming GPS Push tracking solution.
About Barrett Communications
Barrett Communications provides defence professionals with tailored, simple communication solutions backed by ISO 9001: 2008 quality assurance certification.
The company is committed to continuous product development to provide sophisticated manufacturing and distribution systems.