Bikn.io provides position technology to offer ship operators individualised, enhanced and relevant services anywhere on board a ship through solutions such as mobile apps.
With our Indoor Positioning System, operators can improve on-board staff assignment, optimise energy savings, and offer instant relevant information and innovative ways for passengers to interact with the ship, including its staff and crew.
Personalised communication system for cruise ship passengers
Guest experience is a central focus for successful cruise lines. With the correct use of modern technology, ship operators can further enhance the guest experience.
Our Indoor Positioning System enables personalised communication with guests. Ship operators can refer to guests by their name as they approach a registration desk, offer them their favourite drink or preferred table at the bar, suggest meals based on their food preferences and simplify their gangway entrance.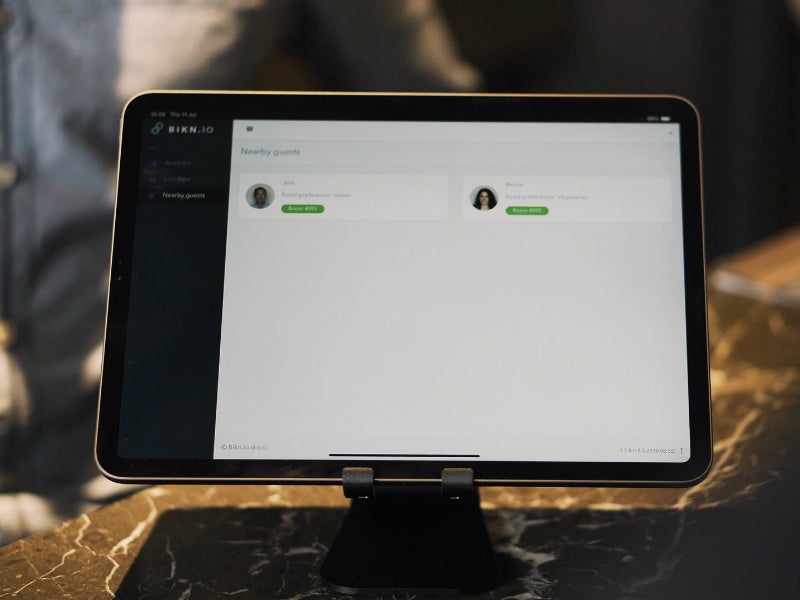 Our Indoor Positioning System is designed to personalise the passenger experience on cruise ships.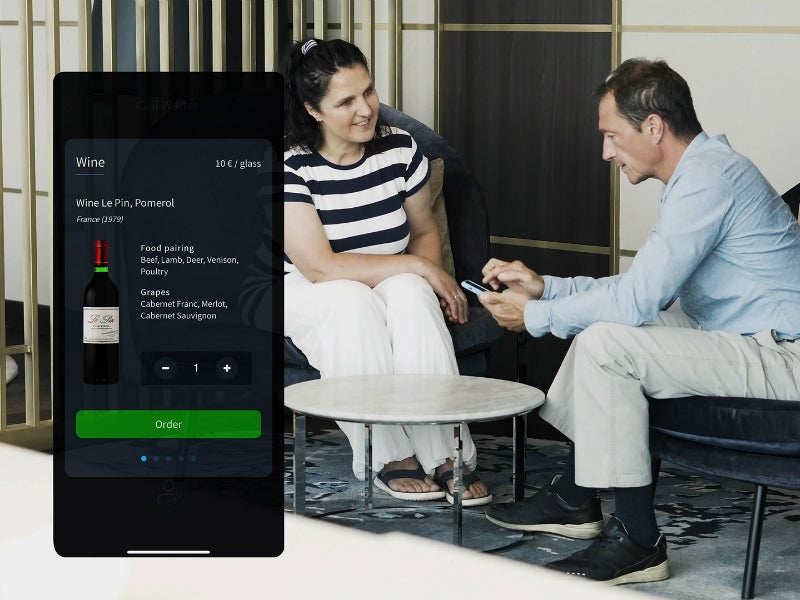 The Bikn.oi Indoor Positioning System allows staff to personalise their interactions with guests.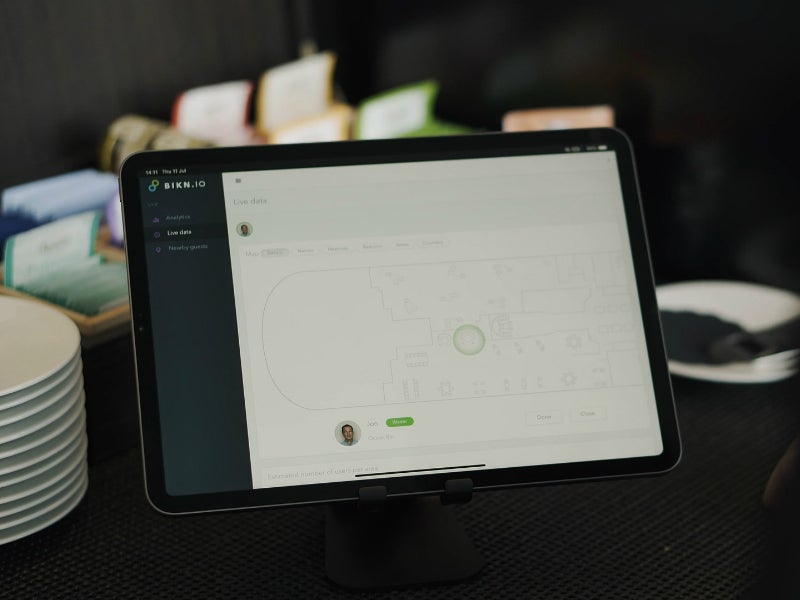 The system provides passengers with customised meal recommendations based on their food preferences.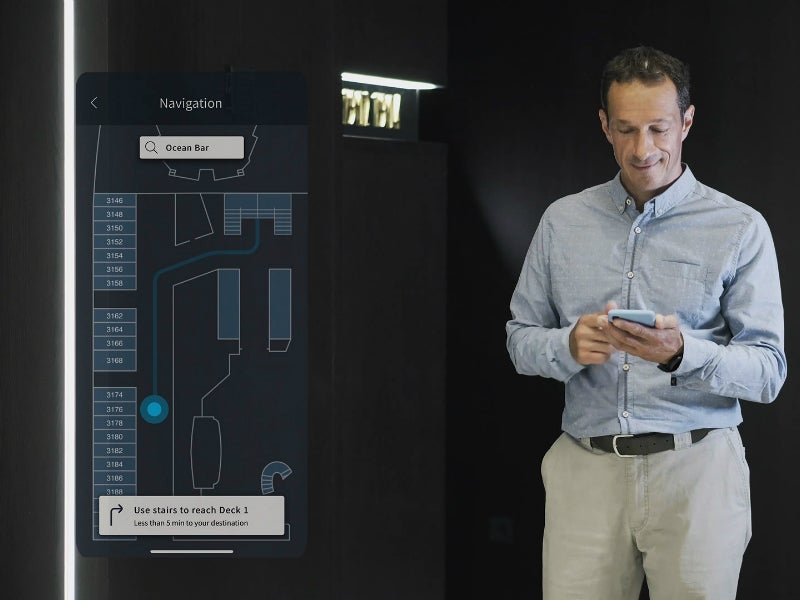 Guests can use the Indoor Positioning System to navigate their way around the ship.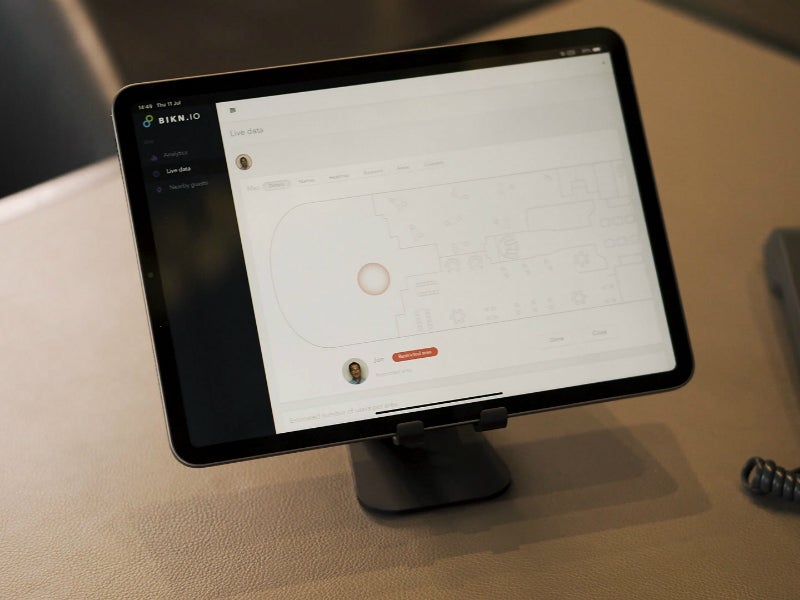 The system instantly alerts passengers if they have entered a restricted area of the cruise ship.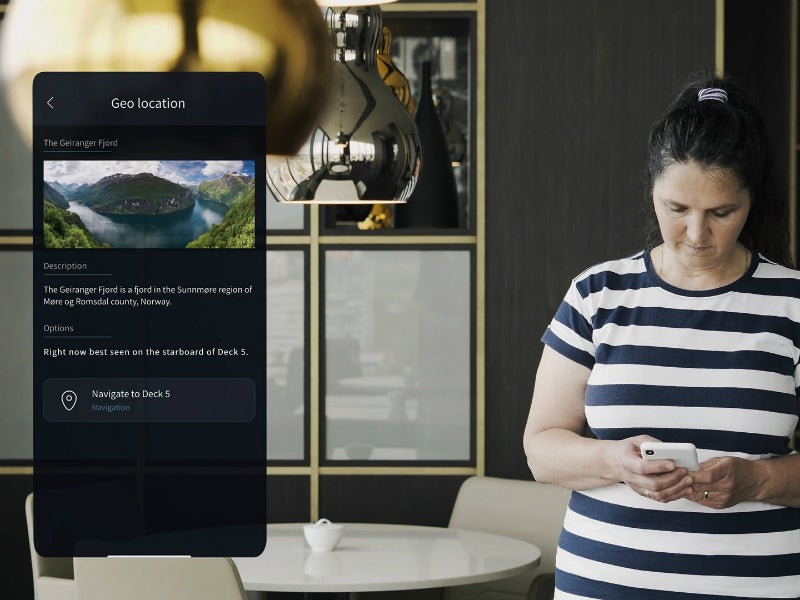 The Bikn.io Indoor Positioning System can promote activities and products to cruise passengers.
Passengers can use the system to find out information about artwork displayed on board.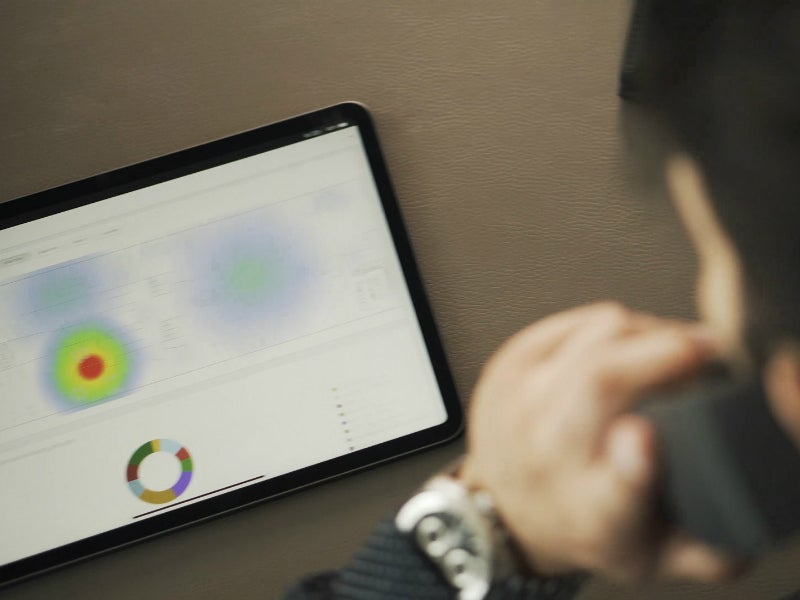 The Indoor Positioning System provides live data and analytics on guest flow to ensure staff can be distributed optimally.
Enhanced guest interaction with on-board staff and crew
Our system allows guests to call the waiter wherever they are. With the digital menu, guests can even pre-order their food or drink in advance and have it brought to them at a specified location through the bar or cruise ship.
In the event of an emergency, guests can request assistance with a simple tap. On-board staff will receive a request with the guest's exact location and provide the required assistance immediately.
Personalised information and activity display for cruise ships
Based on the guest's position on the ship, operators can provide relevant information anywhere on board with the guest facing solution. This includes works of art displayed on the ship, as well as information about current events and activities at specific locations.
Modern cruise ships offer a wide variety of activities and products for guests to enjoy during their stay on board.
With our Indoor Position System, cruise operators can engage with guest proactively to promote their activities and products at the most relevant on-board locations.
It also has a feature to inform guests about the ship's upcoming arrivals at specified ports.
On-board wayfinding application for cruise ship passengers
As cruise ships become larger, the number of decks increases with a growing amount of attractions. The Bikn.io Indoor Positioning System allows ship operators to provide guests with indoor navigation and assist them with wayfinding or help them locate specified friends or family on board.
For enhanced security, ship operators can use the Indoor Positioning System to notify guests when they have entered a restricted area, informing them immediately.
Cruise passenger live data and analytics tool
The Bikn.io Indoor Positioning System offers a range of analytics, statistics and real-time data tools that can be used by cruise operators.
These can be used to develop an understanding of guest traffic flow and subsequently improve the placement of on-board staff. This helps to optimise staff and energy consumption.
Positioning system for passengers on board vessels
The Bikn.io Indoor Positioning system comprises a number of components.
Beacons include small Bluetooth low-energy (BLE) devices to emit signals while the console features the central application for system management, system configuration, receiving guest-initiated requests, live data and analytical overview. A white-labelled mobile app, software development kit (SDK) for iOS, Android and application programme interfaces are included to allow integration of the system into the cruise operator's existing apps.
Our system is designed with privacy in mind, with full GDPR compliance. It is installed on board with a fully redundant setup.
With simple hardware requirements in terms of positioning technology, the system is suitable for both refit and new build vessels.
For additional information about the Indoor Positioning System, fill out the enquiry form on this page.