Jeumont Electric
Electrical Generation and Distribution Systems for Cruise and Merchant Marine Vessels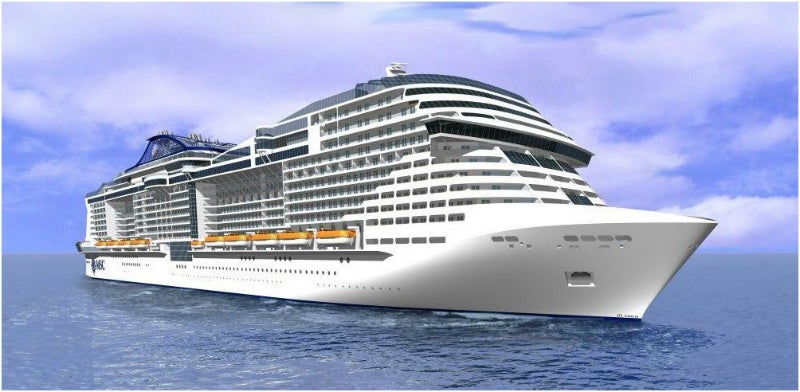 Jeumont Electric supplies on-board electrical equipment for cruise and merchant marine applications, including energy production and distribution systems, main and auxiliary propulsion solutions, and auxiliary equipment.
The company's solutions leverage the most advanced technologies on the market to deliver high levels of performance, compactness, acoustic discretion, reliability and availability, while effectively responding to today's energy and environmental challenges.
Power generation and distribution systems for the shipping industry
Jeumont Electric brings its customers added value and support through its power generation and distribution systems, which are configured to maximise efficiency and safety, as well as reduce total harmonic distortion (THD) compared to older systems.
For decades, the company has developed solutions that meet the needs of the most demanding energy processes. Today it offers a comprehensive portfolio of custom-made rotating machines and variable speed drive systems that use existing technology to develop the optimum response for each project.
In addition, Jeumont Electric plug-to-grid (P2G) solutions do not require a transformer up to 11kV, and deliver the best compromise between compactness and efficiency without impacting machine-powered or connected networks.
The company also offers redundant solutions to maintain process uptimes even after sensitive components have malfunctioned.
Retrofit and revitalisation services for upgrading power units
Jeumont Electric performs retrofit and revitalisation services to upgrade existing equipment to comply with the latest standards, extend the lifespan of existing installations, and deliver the latest technologies to make customer processes more efficient.
The company also upgrades plant processes to bring variable speed capabilities to existing fixed speed motors, improve equipment operations, increase efficiency and generate savings.
All Jeumont Electric solutions are backed by operational tools to provide customers with the best possible support.
Spare parts, maintenance and engineering services for on-board electrical equipment
Jeumont Electric provides a wide range of services, including technical assistance and integrated logistics support (ILS) for mechanical, electrical and power components, as well as machines that are more than 30 years old.
The company carries out a range of preventative and curative maintenance services addressing a full range of situations, including on-site rewinding of large machines.
Jeumont Electric offers spare parts and obsolescence management and performs on-site audits and inspections on request.
It also provides 24/7 engineering services, remote access and troubleshooting tools, and on-site customer contacts to manage issues that arise as efficiently as possible.
About Jeumont Electric
A major equipment provider to the power generation and conversion market, Jeumont Electric has been producing electrical generators for more than 100 years.
In March 2015, Jeumont Electric supplies synchronous alternators for on-board power generation and bow thruster motors for the E 34 and F 34 cruise ships, built by STX France for Italian cruise ship company MSC cruises at STX's shipyard in St. Nazaire, France.
A video demonstrating installation of the JEOLIS Generator on a vessel.
JEUMONT Electric
367 Rue de l'Industrie
59460 Jeumont
France