Anvil Attachments offers bulk material handling products such as grabs, grapples and clamshell buckets for the shipping industry under its brands Hawco, Pro-Line, Anvil, Owen, Yaun, Williams, and Drott.
The company supplies a wide range of grabs for large ports and handling companies worldwide. Its products include two and four rope grabs, which are purpose-built for the materials being handled, as well as radio remote-controlled ship gear variants that are either hydraulic or diesel-hydraulic powered.
Diesel-hydraulic ship handling grabs
Diesel-hydraulic grabs provide high-performance speed and efficiency for ship gear operations. Anvil offers diesel-hydraulic grabs in orange peel grapple and clamshell bucket styles to deliver reliable operation in adverse environments. Connected to a crane with a single hook point, they are operated by radio remote control.
The most popular orange peel grapple sizes are seven cubic yards and ten cubic yards, offering a fast way to load and unload steel from a ship. The tine attachments can be easily connected to allow operators to switch styles, depending on the material.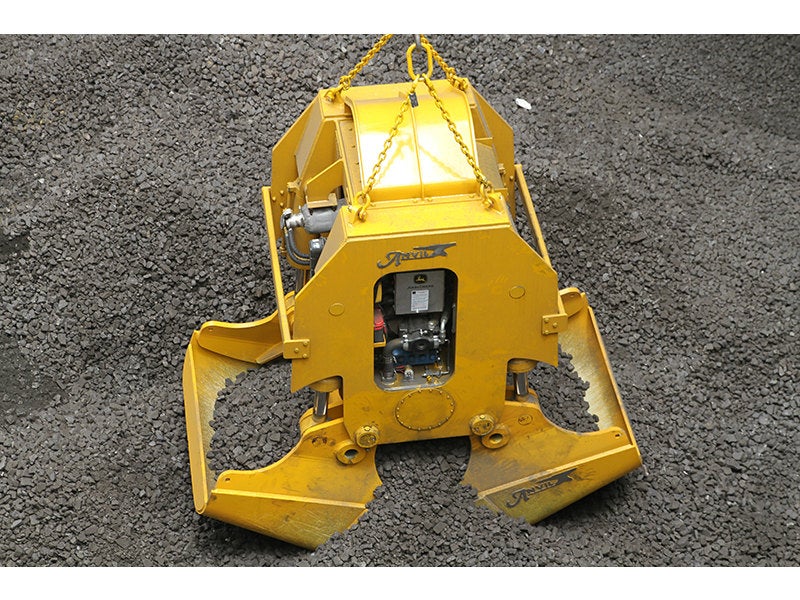 Anvil Attachments offers a range of diesel-hydraulic clamshell buckets for material handling on ships.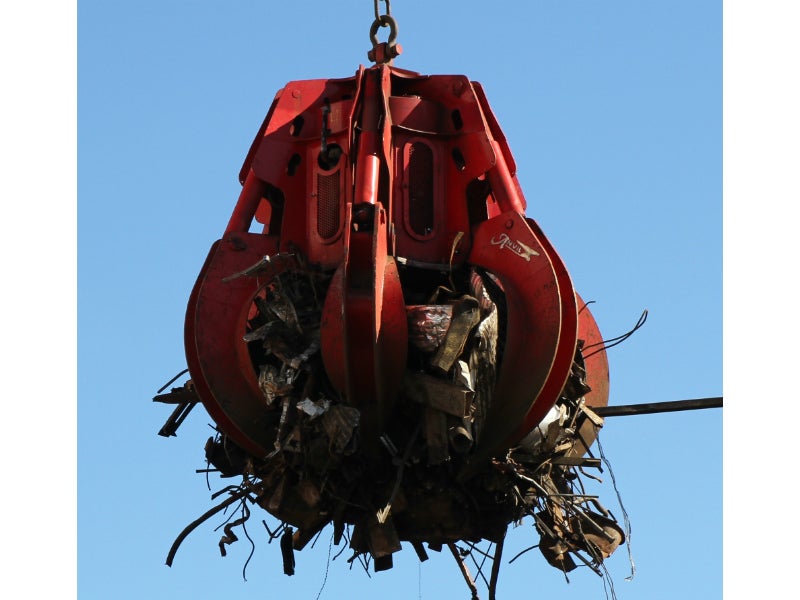 The range of grapples includes two, four or five-tine hydraulic versions.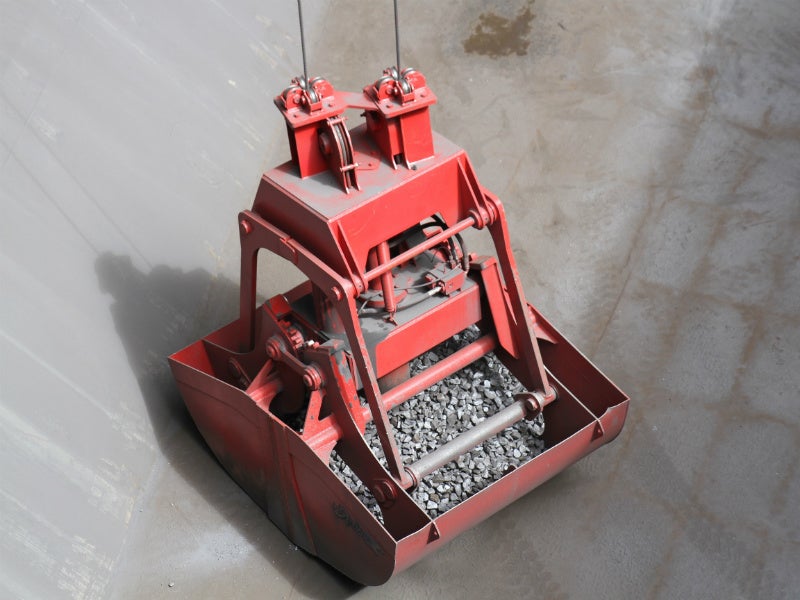 Anvil Attachments rents and sells ship handling equipment, including radio-controlled clamshell buckets.
Anvil can custom-build diesel-hydraulic clamshell grabs that are suitable for free-flowing materials, including large bowls for light materials and ore tray style bowls for dense material. Grabs can be rubber-sealed for super-fine materials.
Rope grabs for material handling shipping operations
Radio remote-controlled single-line grabs are a cost-effective ship gear handling solution, which is available in a range of sizes that only require a single hook point connection.
Anvil offers patented cluster sheave design grabs, which can increase the cable lifespan up to three times as standard. The company also has patented bolt-on sealed lip design, allowing for lips to be easily switched when handling different types of materials.
The company manufactures purpose-built two-rope and four-rope grabs for a range of crane and material applications. Previous custom-built products include a 64-cubic yard grab for a leading shipping company.
Anvil's range of clamshell buckets and grapples features high-quality materials and a modular design with standard parts. They can be delivered quickly with a large selection of customisable options.
Rental buckets and grapples for material handling
Anvil offers a large rental fleet of buckets and grapples, including diesel-hydraulic grapples and radio remote single clamshell buckets. These are suitable for short-term projects or replacing failed buckets.
The company can also carry out bucket maintenance services ranging from simple repairs to complete rebuilds for any brand of grabs.
Anvil's patented fairlead design offers double and triple cable lifespan, helping to reduce costs associated with replacing the cable, as well as the downtime and labour of making changes to the cable.
Modular equipment for bulk handling on ships
With a growing availability of various vessel sizes and crane capacities, Anvil aims to provide modular solutions that can be built around standard parts, in order to keep inventories low.
Common-use items such as pins, bushings, hydraulic components, and replaceable wear plates are compatible across the product range, so spare parts are interchangeable for customers that have grabs with different capacities. This standard parts system allows Anvil to maintain fast lead times on new grab orders.
Anvil has developed its environmentally friendly options to include leading designs for covers, bolt-on removable sealed lips, bolt-on reversible cutting edges, as well as biodegradable oils and lubricants.
The company uses the latest 3D design software, analysing all components using the technology to work on design flaws and optimise strength while reducing the product weight before it is manufactured.
Anvil Attachments has been offering bulk material handling products under its brand names since 1905.