Hidrofersa is a designer and manufacturer of mechanical transmission systems and components, specialised in providing a personalised service. The high quality of our products combined with over 50 years of experience makes us a leading company in the industrial, naval, offshore, military and civil sectors.
Our highly skilled engineering team draws on more than 50 years of experience to create and customise state-of-the-art industrial equipment, including marine cranes, steering gears, hydraulic cylinders, deck machinery, winches, gears, zippers, shafts, and other mechanised pieces.
Heat treatment, mechanisation and repair
With a wide range of equipment, including state-of-the-art technical treatment furnaces, we specialise in heat treatments like cementation, quenching and normalising.
We also repair and restore all kinds of gear boxes, including gears of up to 2m in diameter, and spiral gears.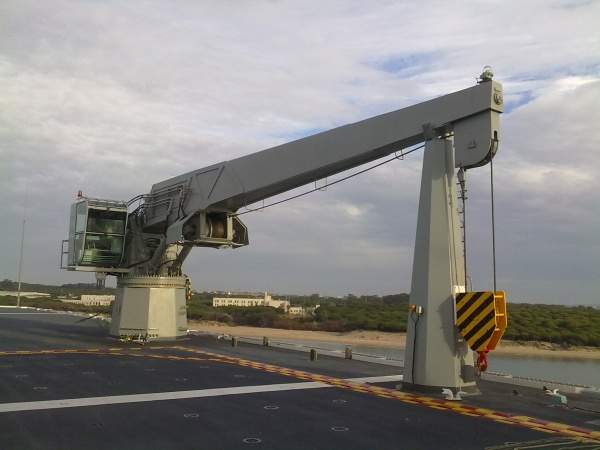 We can upgrade all equipment to enable you to check your machinery's variables, capacity and performance remotely from any location.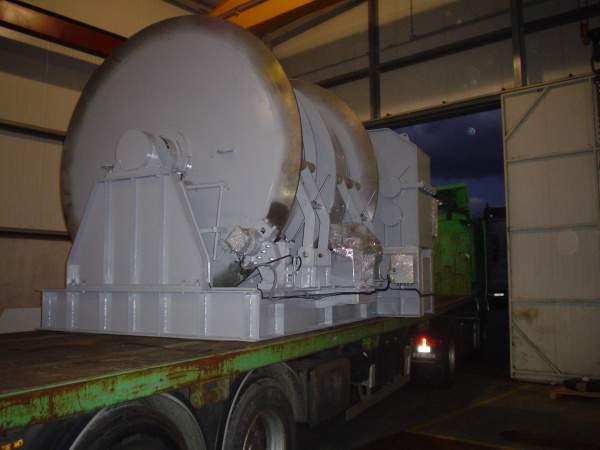 A capstan being delivered to the San Finx Mine, Spain.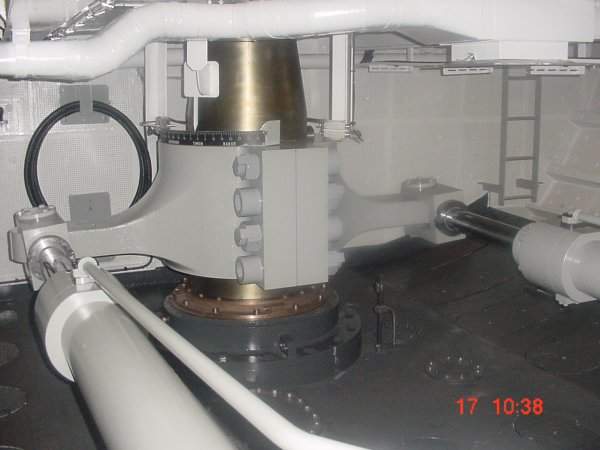 At Hidrofersa we are able to undertake all your projects regardless of their complexity.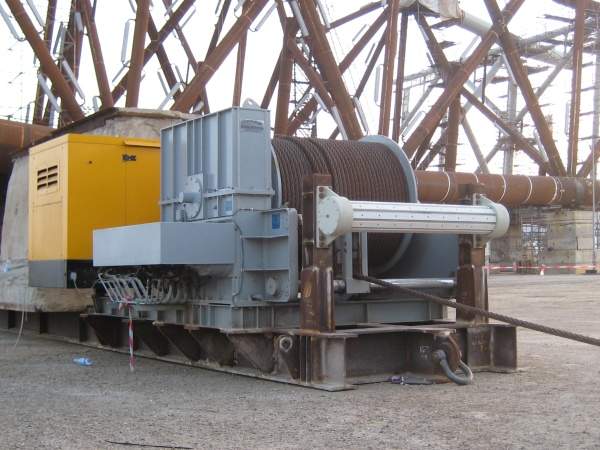 We recently designed, manufactured and automated two 40t capstans for the offshore sector in Spain.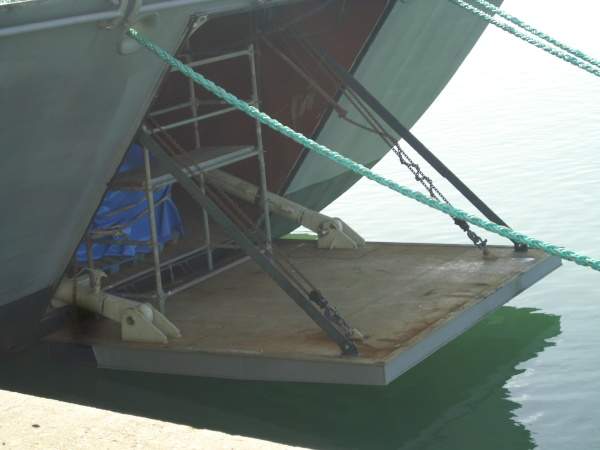 We offer made-to-measure industrial winches.
Made-to-measure cranes, winches and gears
We can customise or design all kinds of industrial machinery, including:
Gates
Industrial winches with up to 60t pulling power and 2.5m drum diameter
Marine cranes up to 30m x 20t or 20m x 30t
Steering gears up to 80t
Dropper shafts up to 9m
Deck machinery, including capstans and windlasses of any size or chain
Capstans and Windlasses
In 2011 and early 2012 we designed and delivered a number of capstans and windlasses for the offshore and mining sectors, including two 9t capstans in Morocco, various capstans for the San Finx mine in Spain, and the windlass and capstan of the Scorpene submarine in India.
We are able to manufacture capstans capable of pulling from 5t up to 60t.
Quality assurance
Hidrofersa has high-quality management systems in place, which are applied rigorously in all processes to achieve not only the highest quality products, but also to deliver maximum satisfaction to our customers.
In line with our commitment to constant improvement we carry out internal fortnightly audits. We also develop our products with the environment in mind, and strictly adhere to demanding certifications such as ISO 9001: 2008, Bureau Veritas and Lloyd's Register.
Hidrofersa operates 3D product verification, thus assuring quality results to its clients.
R&D, training and marine equipment upgrades
Research and development, training and upgrading has been a core value of Hidrofersa since the beginning, keeping us at the forefront of a constantly developing market. This has provided us with a wide range of experience and solutions to meet our customers' needs, no matter how unique. We are able to resolve obstacles quickly and efficiently, drawing on our wealth of knowledge about the industry.
Our constant training and continuously updated range of equipment guarantee a rapid response to the projects we carry out, and makes sure that we are also ready to achieve our objectives in the future. At Hidrofersa we are able to undertake all your projects regardless of their complexity.
Remote machinery control
In the last two years we have stepped up our already sizeable investment in research and development, and are now able to install high-tech features such as microprocessors and WiFi in all kinds of equipment. This enables you to control and check your machinery's variables, capacity and performance remotely from any location.
Our research and development team are now finding ways to improve our cementation ovens in our plants in Spain. The Titere and Corona projects are on course to be completed in July 2012.