For more than 50 years, Hyco Canada has been a leading manufacturer of hydraulic cylinders for industries include the marine sector. We supply a complete range of high-specification hydraulic cylinder solutions around the globe.
Maritime hydraulic cylinders
We can provide the marine industry with the following hydraulic cylinders and accessories:
Single and double-acting telescopic and multi-stage hydraulic cylinders
High pressure, single-stage, long-stroke hydraulic cylinders
Electronic stroke sensors
Accumulators
Integrated counterbalance valves
Special rod coating for marine environment
Corrosion-resistant marine cylinders
Hyco Canada also offers a wide range of corrosion-resistance solutions for cylinders, which will suit any customer-specific application.
Customised maritime hydraulic cylinders
The best design is a design that meets the customer's every need. All of our technological expertise is directed toward that goal. Every cylinder we produce has unique characteristics, all contributing to greater efficiency and end-user satisfaction.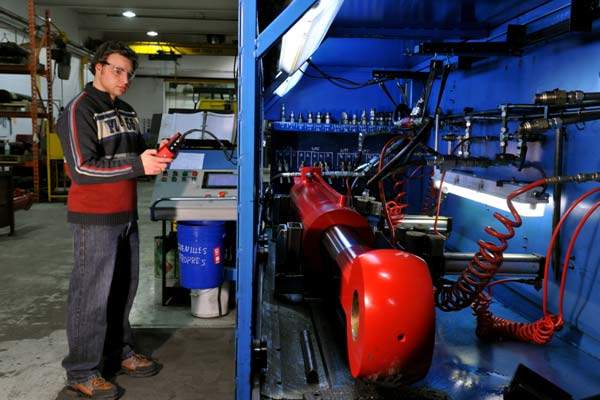 Electronic diagnostic system for a test bench.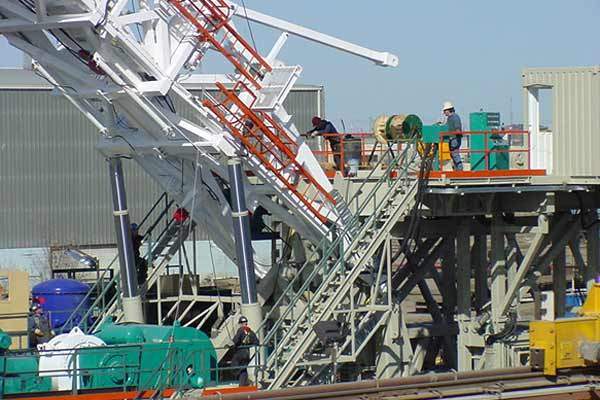 Oil rig masts can be raised using our double-acting telescopic cylinders with integrated counterbalance valves.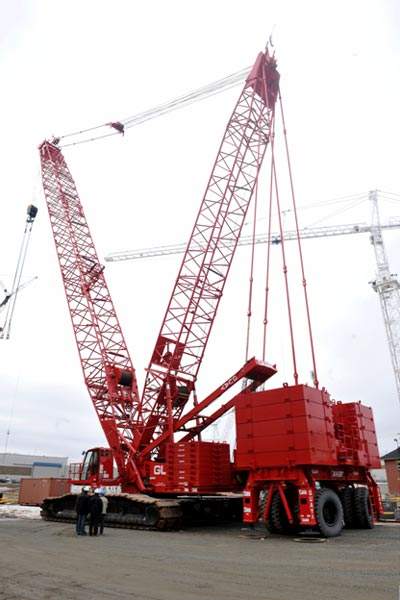 Hydraulic cylinders with integrated accumulators for an industrial crane.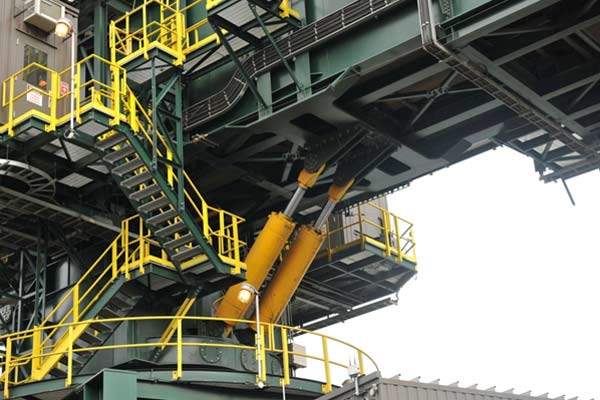 Shipyards use our mill-type hydraulic cylinders.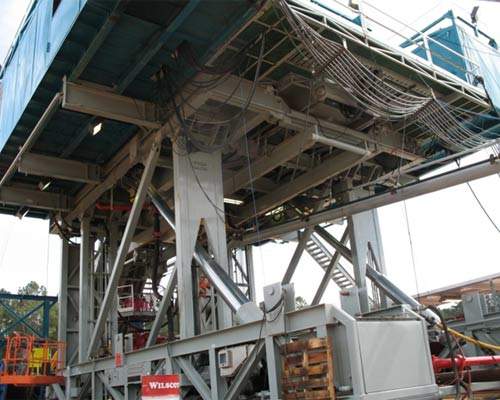 Our hydraulic cylinders can be used for raising oil rig drill floors.
Every Hyco Canada employee is committed to enhancing the quality and craftsmanship of our products. By involving the customer early in the design stage, we achieve an end product that exceeds all expectations for quality and value.
Ranging from 1½in (38mm) to 30in (750mm) bore, in both rod and telescopic versions, our cylinders are provided with custom mounts with special rod ends, unique porting arrangements and integrated safety features.
Engineering and servicing for maritime hydraulic cylinders
Hyco Canada believes in the power of employee innovation. By hiring the best people and continually investing in training, we create more value for our customer. A highly skilled workforce allied to constantly improving technology ensures quality in every detail.
Hyco Canada provides its customers with strong engineering support from original idea to final product. Being part of a global organisation with sister companies all over the world, Hyco Canada benefits from foreign expertise and service. No matter where the customer is located on the globe, quick and unique service is available.
Our cylinders are used for the following applications:
Marine cranes
Dock cranes
Mining pedestal cranes
Mooring and tensioning systems
Linear jacks
Oil rig skidding systems
Mast raising systems
Drill floor raising systems
ISO-qualified hydraulic cylinders
At Hyco Canada, quality is not only a corporate priority, but also the responsibility of each individual. All cylinders are precision-tested and all equipment monitored to the highest ISO standards.
Hyco Canada's quality system is registered under ISO 9001: 2000 standards and products can also be designed as per ABS, API, DNV and Lloyd's specifications.
About Hyco International
As part of Hyco International group, we can offer customers one-stop shopping from design to delivery anywhere in the world. Hyco Canada specialises in rod and telescopic cylinders in a wide range of sizes, serving industries such as the oil patch, onshore and offshore, waste and material handling, construction, mining, crane, and forestry sectors.