The company HydraulIQ is a Netherlands (Rotterdam) based company with experience in the hydraulic business since 1966. We put the intelligence in hydraulics, by which we mean that we think in clever solutions. Our core competence is the production of custom-made hydraulic cylinders, hydraulic manifolds and hydraulic powerpacks.
Hydraulic manifold
HydraulIQ: The engineering and production company in hydraulic manifolds. It's not only the production but more important also the engineering of the hydraulic manifolds. We engineer in 3D special software for manifolds and thus can detect potentials flaws early. We then produce the manifold, clean it, assemble and do the testing conform the required specifications. We have it all in 'one hand'.
The material can be carbon steel, stainless Steel, Aluminum, 42CRMO4. Al types of cartridges can be fitted (sun, oilcontrol, atos, Bosch Rexroth). Of course our product can be conform ATEX. Special shapes manifolds, is our specialty.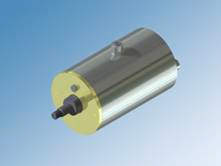 Special hydraulic cylinder, filled with gas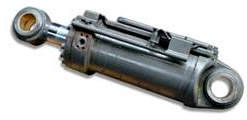 Heavy duty hydraulic cylinder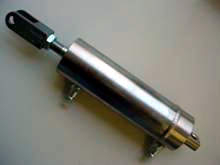 Stainless Steel hydraulic cylinder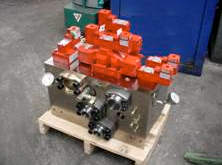 Manifold for ATEX environment, completely assembled, just after testing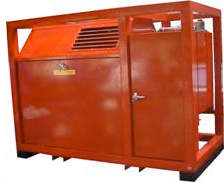 Hydraulic Powerpack: Diesel, pneumatic or electrical driven with extra noise reduction and/or ready for extreme temparatures
Hydraulic marine cylinders
We produce custom made hydraulic cylinders meeting the highest standards in the maritime industry. Diameters from 30mm up to 500mm, lengths up to 18.000mm.Material can be steel or stainless steel. Since we design the cylinders, everything is possible: adjustable or fixed cushioning, electronic stroke or position sensors, integrated valves, accumulators. Especially in combination with our own hydraulic manifold design, very compact designs are possible.
All kind of corrosion protection is possible conform your requirements or our advice: different rod coatings, different paintings. Cylinders are engineered and produced on CNC machines, assembled and tested.
For repair work, we offer different kind of possibilities: exchange systems or quick reapairs (matter of days). Our testing facilities are first class: we can do testing under weight, extreme temparatures and durability tests. We offer DNV, Lloyds or other certifications.
If we are contacted from the start, our know how in production can reduce the complexity and thus price. Our dedicated engineers can have contact at an early stage.
Powerpacks
HydraulIQ provides custom-designed hydraulic power packs. The mission of HydraulIQ: Our goal is to develop power packs that easily meet your needs, and additionally with a smart design that saves on maintenance costs. Our power packs can be stand-alone or provided with built in hydraulics like valves. The parts we use are of A-class suppliers; the spare parts are commonly available around the world, which is good for service.
Engineering and production of the powerpack and the testing is done at our company. We also have a strong department for servicing these units.
Propulsion: diesel, petrol, electric or pneumatic
Power: 1 kw up to 750kw
Pumps: at your request we can deliver all pumps: Bosch Rexroth, Voac, Parker, Vickers, etc.
Environment: special requirements can be made tot emission and sound
HydraulIQ can provide power packs in a variety of ATEX zones. Also the temperatures areas can be wide:
Extreme heat (special oils and coolers for both engine and hydraulics)
Extreme cold (up to-60 degrees celsius, pre-heating of the tanks and the engine)
Hydraulic hoses
HydraulIQ also provides hydraulic hoses, most important, tested before they leave the factory. Any length, any size, and we test with oil. Often testing is done with water but we have a system of testing the hose with hydraulic oil, especially important for bigger hoses and long lengths. Testing can be done up to 4000 bar (58000psi). For tracing and certification every hose is marked with a unique number.
ISO-quality
All of our engineering and production is done under ISO 9001 standards from Lloyds. More important is the dedication of our team and their knowledge (intelligence) in hydraulic systems, which they want to share. Also the on time delivery rate is of our utmost importance.