Are you looking for an engineering company for the development and construction of heavy-duty equipment? Innovative Input BV in Ridderkerk is the number one specialist in the area of conventional and unconventional mechanical constructions. We produce cranes, winches, lifting gear and specials – for offshore, onshore and civil applications. Our engineering company operates worldwide and serves to the needs of dredging companies, shipyards, shipping companies, to name but a few. You can call on us for all your mechanical engineering questions. We will provide a perfect solution. From a concept study all the way to final delivery. Of course, all of our products come with certification.
Custom-made heavy-duty equipment
Innovative Input is an engineering company that works differently. Your wishes may seem impossible to realize, but we make them come true. With our innovative manner of thinking, our knowledge and experience, we will find a solution to even your most difficult question. We do not avoid unorthodox solutions to accomplish this. Most important is that you reach your goal, with the right equipment and working methods. This way you will work more efficiently and save money.
Cranes, lifting beams, winches and special equipment
Our company differentiates itself by:
1. An innovative way of thinking
2. Advanced techniques
3. Customer-specific solutions
4. Custom-made machines
5. Compact construction form
6. High strength/weight ratio
7. High quality
8. Excellent service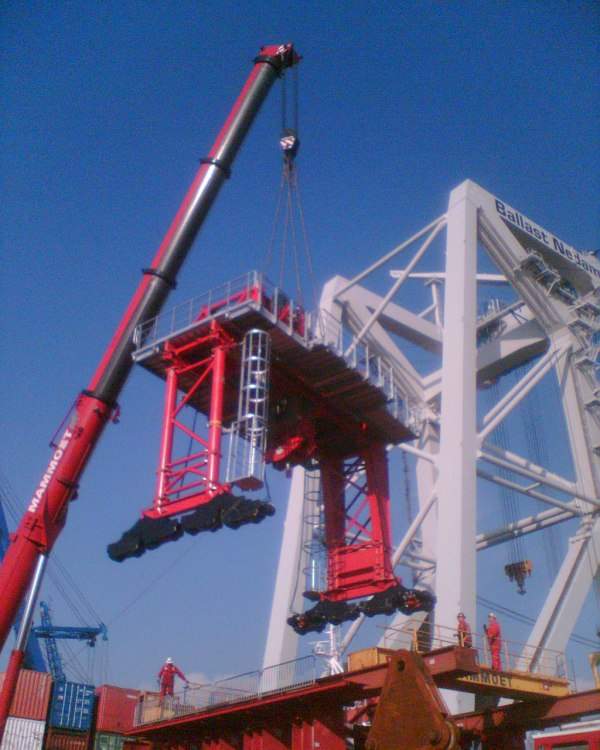 630t containerised gantry crane.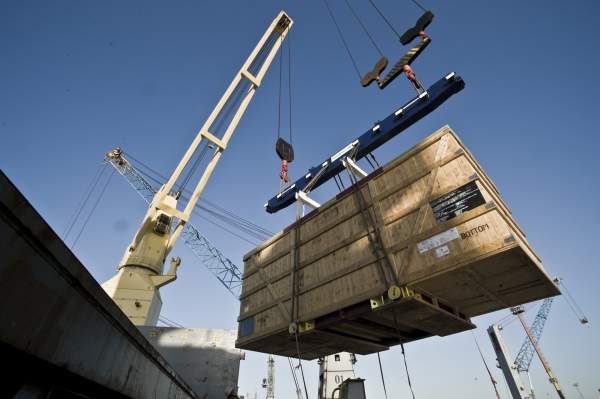 Rickmers lifting beam.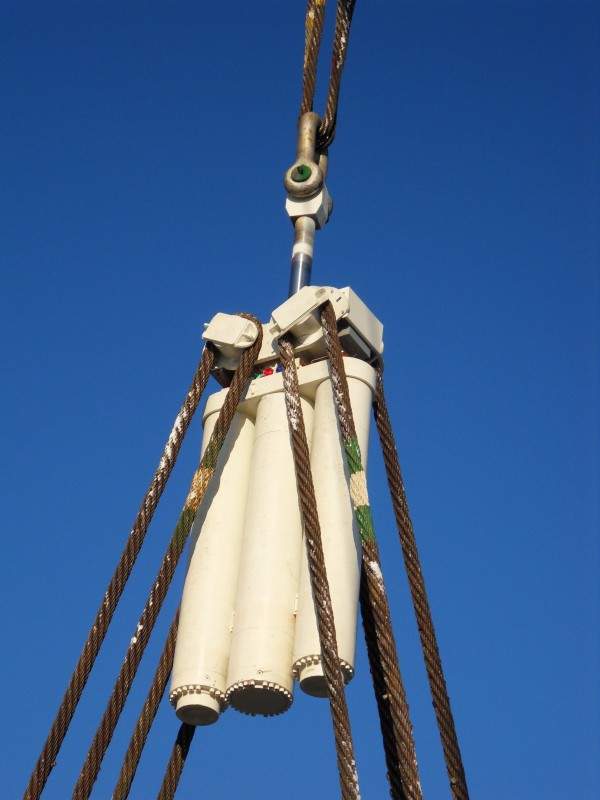 Passive heave compensator.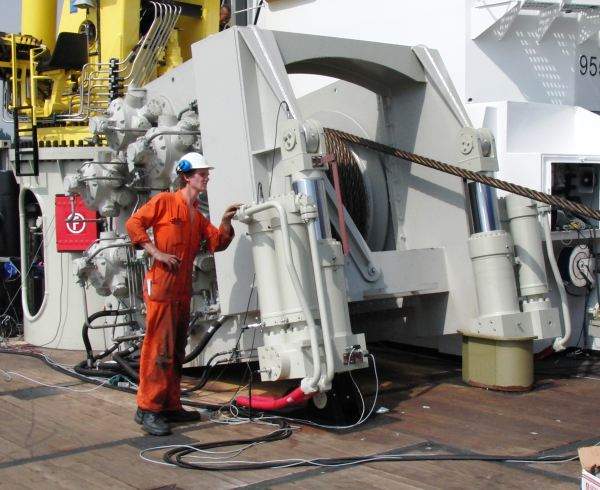 Swell compensated anchor-handling winch.
Products
Innovative Input delivers the following 4 product groups:
Cranes
Winches
Lifting gear
Specials
Cranes and lifting systems
For heavy lifting cranes, floating derricks, A-frame constructions and pipe handling systems turn to Innovative Input in Ridderkerk. We are specialized in lifting and manipulation technologies and we offer a solution to every lifting challenge. We can build any crane you desire. Think of offshore cranes, bridge cranes or portal cranes. We work with professionals that have extensive knowledge and experience in providing innovative solutions.
Characteristics
Innovative Input offers you all types of cranes and crane systems for the heaviest works. These machines differentiate themselves through their compactness and high strength/weight ratio. The advantage of this is that our cranes can reach almost any location and that they require little space.
Innovative Input delivers:
Heavy lifting cranes
Portal cranes
Floating derricks
A-frame constructions
Pipe handling systems
Winches must meet strict requirements
Winches are subject to high demands. This means that a special design is often required. Consider, for instance, the dynamic forces that are involved in innovative approaches, such as a movable winch with shock absorbers, tension and heat development problems in steel cables and plastic ropes that the winch has to cope with. Or very compact winches, which have been developed for locations with a limited working space. And what about working at great depths, circumstances under which cable wind-up and possible swell compensation are of great importance? Innovative Input has extensive experience with all of these aspects. We can offer you the best possible solution.
Winches
At Innovative Input we offer you a very broad range of winches for a variety of applications:
Anchor winches
Capstans
Traction winches
Hose winches
Umbilical winches
Lifting winches
Motorised winches
Mooring winches
Towing winches
Winches for anchors
Winches for floating derricks
Lead wire winches
Lifting gear with attractive characteristics
Innovative Input offers various lightweight lifting- and equalizer-beams especially developed for heavy lifting jobs. These products have some very interesting qualities. For instance, they have a very favourable strength/weight ratio and are extremely versatile in their application. An increasing number of companies choose to work with our lifting beams and equalizers. That is why they are part of our standard delivery program today.
Range of lifting gear
In order to give you the best service, we offer you the following lifting gear:
Lifting beams in various models
Spreader beams
Lifting yokes
Equaliser beams
Swell compensators
Special and auxiliary constructions in mechanical engineering
Innovative Input always finds a suitable solution to your mechanical engineering questions. We developed and produced a large number of special constructions and accessories during the past years.
PLET form, for hoising/lowering end terminals of pipelines for maintenance purposes.
Construction of Upper side Step Arm
500t pipe tensioner
Single-hinge type cutter platform. This platform was designed to replace the existing structure. The advantage of this construction is an expansion of the working area by 45 % and an improvement of accessibility.
Cutter platform with long drum winch. This platform is accessible and movable at different heights. It remains in a horizontal position at all heights.
Horse frame gantry.
If you would like to know more about our innovative designs, please contact us using the contact details below.