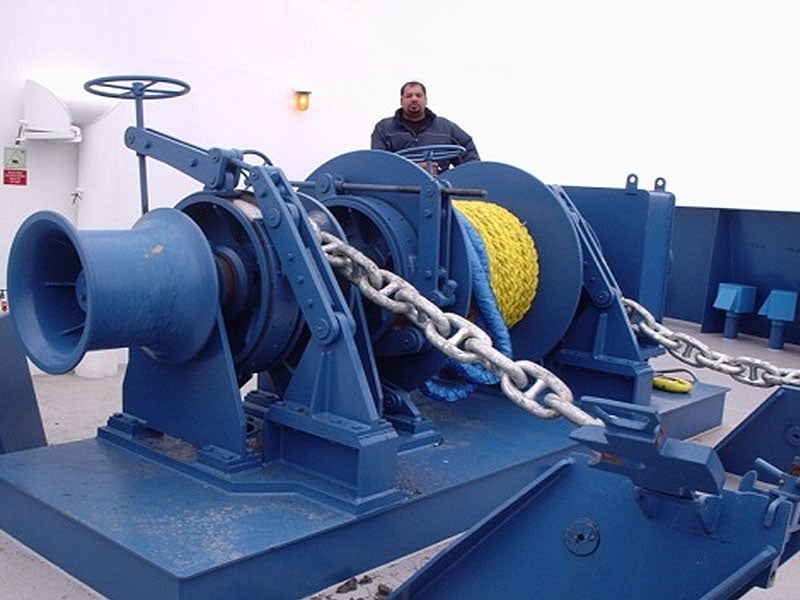 Strauhs Tecnologia em Equipamentos (Strauhs) designs and manufactures state-of-the-art winches, cranes and marine equipment for a wide range of vessels. The company also supplies products to shipyards, as well as processing, shipping and oil exploration companies and contractors in South America.
Strauh's range of products includes:
Winches, windlasses and capstans
Cranes
Pull-in winches
Propulsion systems, including propellers, Kort Nozzles, bowl thrusters and steering gears
Quick release hooks with load monitoring
Laser approach systems
Gangways
Emergency towing systems
Fairleads, chocks, bollards and smit brackets
Winches and deck machinery for marine vessels
Strauhs designs and manufactures deck machinery and winches for long-haul, coastal and supply vessels, as well as towboats and fishing boats.
The company's range includes combined mooring, fishing and towing winches, as well as anchor handling, control and drive systems, and windlasses.
Strauhs's winches meet the speed, capacity and drive requirements of a wide variety of applications.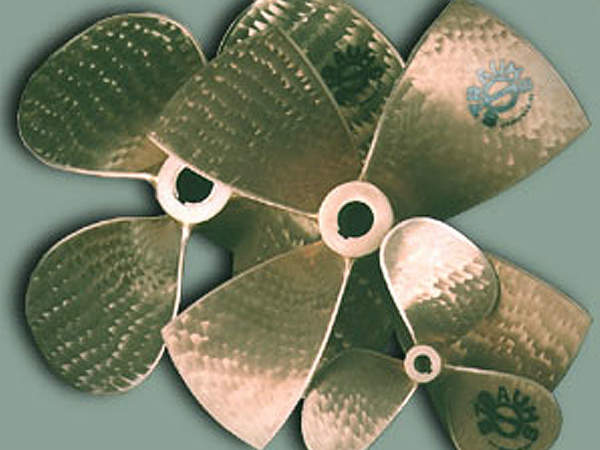 The company offers propulsion system components, including propellers, shafts, Kort nozzles, stern tubes, thrusters and rudders.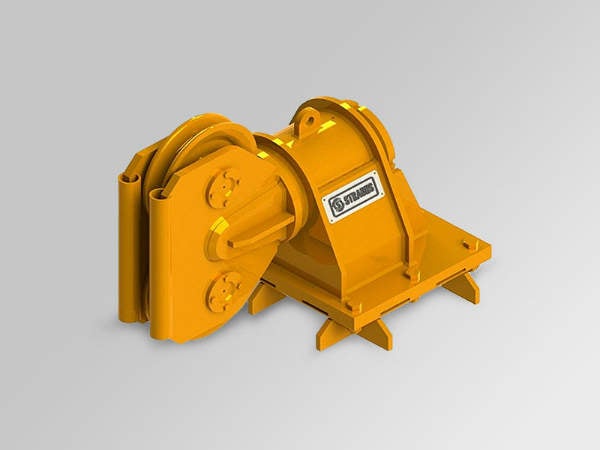 Fairleads are available in several sizes, capacities and configurations.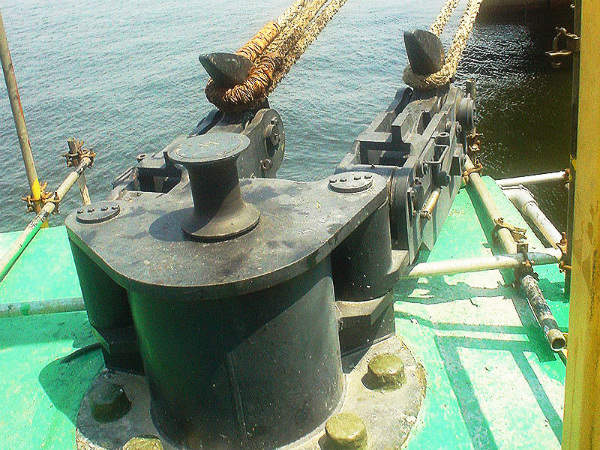 Quick-release mooring hooks are provided by Strauhs for automatic mooring operations.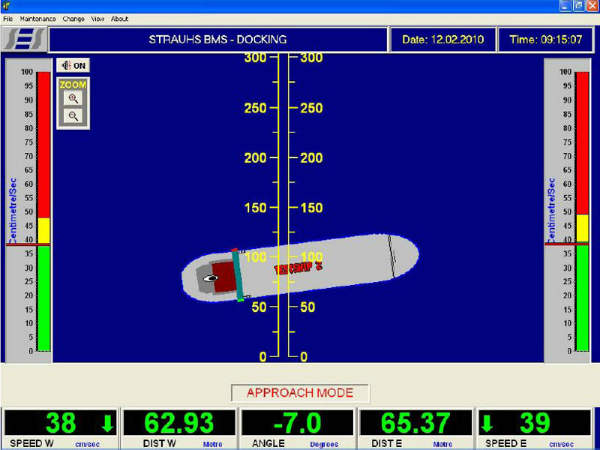 Laser mooring systems are designed to help personnel monitor ship approaches during mooring operations.
Winches can be supplied to meet capacity, speed and drive requirements of a wide range of applications.
Propulsion systems for ships
Strauhs propellers are designed to fulfil efficiency conditions and offer low noise levels, vibration and cavitations.
The company also provides Kort nozzles, which improve ships' thrust and fuel economy, and can achieve up to 40% more bollard pull in relation to conventional propellers.
Additionally, Strauhs offers propeller shafts for high-performance, durable propulsion systems. Propulsion shafts can be supported by the company's sleeves and bearings, which provide a low friction co-efficient, as well as high rigidity, vibration absorption and lubrication efficiency.
Complete stern tubes with sealings and bearings are also available, as well as hydraulic-driven bow thrusters and tunnel thrusters, and flap rudders, which guarantee high manoeuvrability and efficiency of vessels at all speeds.
Fairleads, chocks, bollards and smit brackets
Strauhs provides fairleads, which guide winch ropes and wires efficiently and safely.
Fairleads are available in several capacities, sizes and configurations, including roller or rotating swivel fairleads.
The company also produces smit brackets, chocks and bollards in a range of capacities and sizes.
Quick-release mooring hooks
Strauhs provide quick-release mooring hooks, which are used for automatic mooring operations in ports worldwide.
When combined with an electronic system for monitoring tension in cables, the hooks enable the anticipation of mooring problems, avoiding accidents and damage to ports or vessels.
The mooring hooks have been tested with loads that are 50% above the nominal load, and offer a weight capacity of 20t to 200t.
Hooks can be offered with a manual release, or a hydraulic, pneumatic or electric remote release system. They can also be provided with integrated capstans, or an explosion-proof certificate for dangerous areas.
Monitoring systems for cable tension
Strauhs supplies systems for monitoring tension acting on cables. The monitoring system allows cable tension to be visualised, and raises an alarm in cases of overloading.
The company's system allows loads on each hook to be monitored on a PC screen or a pager in real time.
It can be easily installed on the existing hooks of other manufacturers, and offers a low installation cost, as only one cable is required for communication between the control panel and the hooks.
Audible and visual alarms can be adjusted to alert to situations of overloading and unbalancing between the lines.
Laser mooring system
The system is designed to help on-board personnel monitor the approaches of ships during mooring operations. It supplies information such as the distance, speed and angle of the ship in relation to the mooring berth.
Composed of two laser units, the laser mooring system monitors ships' speed and mooring angle. Data continuously updates in real time, and can by followed by operators and crew members on PC displays and pagers.
The system enables visualisation of environmental information, such as direction and wind speed, and operates in rainy and low visibility conditions.
Alarms can alert operators and personnel to cases of excessive speed and unsuitable mooring angles.
Customised engineering products and integrated systems
Strauhs provides its clients with specialised, integrated solutions that offer dependability, efficiency, and cost savings. The company provides clients with complete systems, equipment, and technical manufacturing support throughout the entire lifecycle of its products.
Certification and classification for marine equipment
Machinery offered by Strauhs is certified for ISO 9001: 2008 and classified in accordance with major classification societies, such as the American Bureau of Shipping (ABS), Bureau Veritas (BV), Lloyd's Register (LR), Det Norske Veritas (DNV), Registro Italiano Navale (RINA), and Registro Brasileiro de Navios (RBNA).
About Strauhs Tecnologia em Equipamentos
Strauhs performs engineering, machining, manufacturing, welding, assembly, painting and quality control in the same plant, which is equipped with cutting-edge technology.
Strauhs is based in Joinville, Santa Catarina, Brazil, and has easy access to São Franciso do Sul, Itapoá and Itajaí harbours, and excellent shipping options overland or via waterways to all main regions throughout the country or abroad.