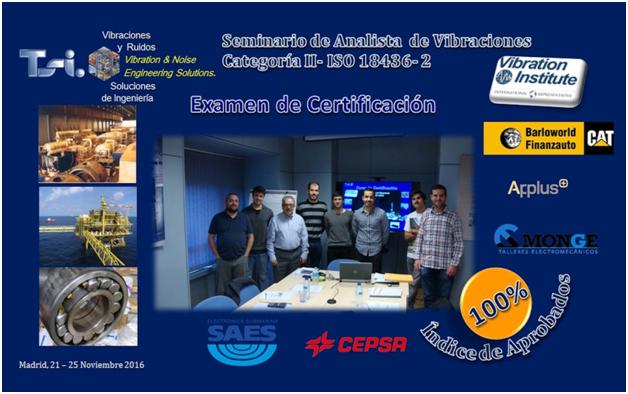 TSI obtained a fantastic result in the last Vibration Analyst Category II Seminar, that took place from 21 to 25 of November 2016 at its headquarters in Madrid, Spain.
This seminar is part of its certification training and the last pass rate of 100% show the fantastic results which prove the confidence of professionals and companies whose wish to improve their specialisation.
The ninth INCASS newsletter presents the most important developments of TSI's project, which is near...