ALNOR® Ventilation Systems is a leading manufacturer of spiral, round and rectangular ventilation ducts and equipment for the ship industry.
Cost-effective round duct and fittings for ship operations
Ventilation systems must meet stringent requirements due to the high cost and rapid market growth of air processing equipment.
It is vital that ducting systems are airtight to keep running costs to a minimum. To address this concern, Alnor Ventilation Systems has produced a complete SPIRAL® system made of galvanised steel.
The proven airtight ducting system consists of spirally wound quick-connect ducts and fixtures with an ethylene propylene diene monomer (EPDM) rubber seal attached to the duct wall.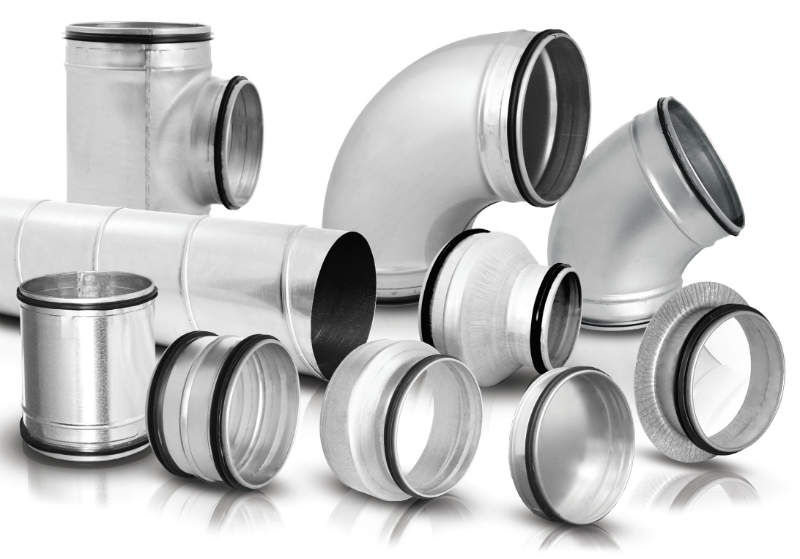 Alnor Ventilation Systems produces airtight round ducts and fittings designed for the harsh environments of ship applications.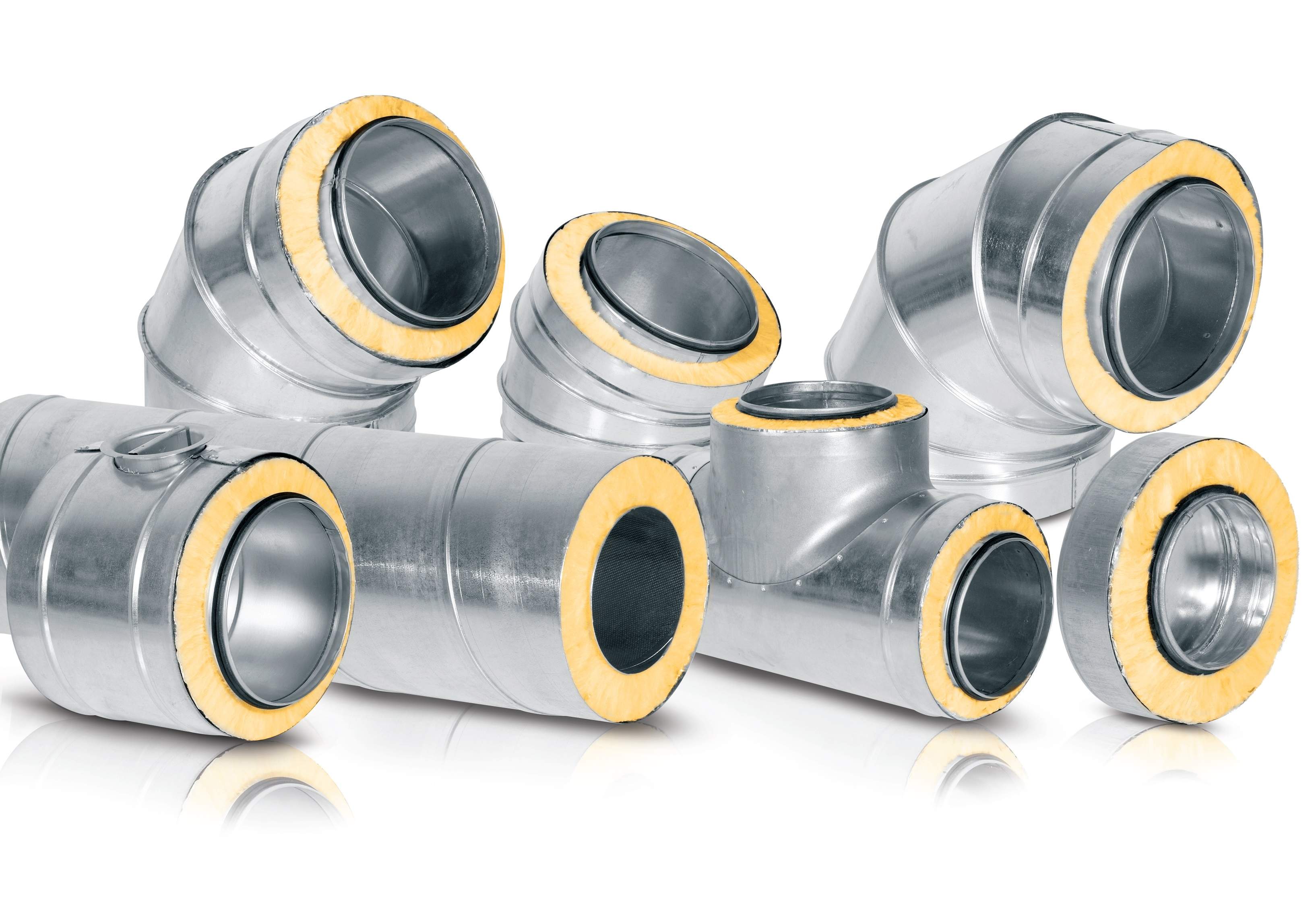 Alnor provides the IZOL® system for indoor and outdoor sea operations.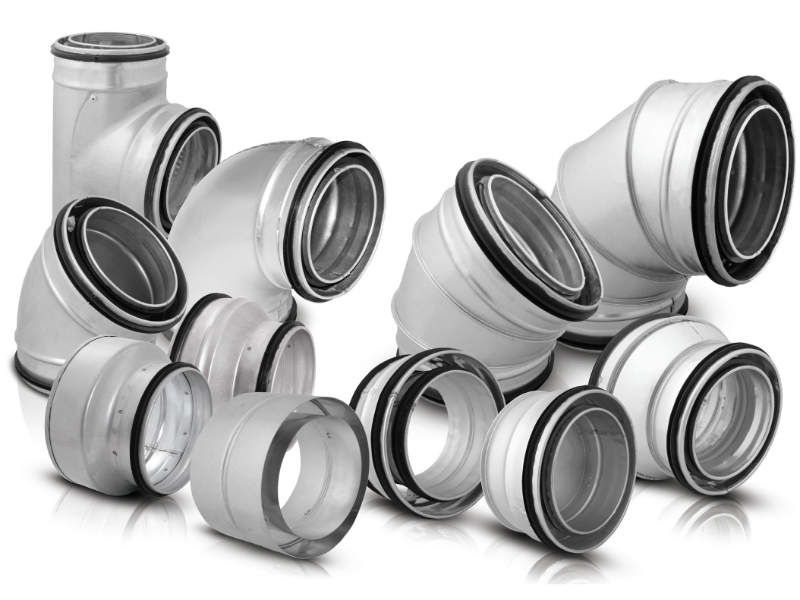 The IZOL® safe-system is insulated by mineral wool and air, providing double the amount of insulation as standard duct and fitting systems.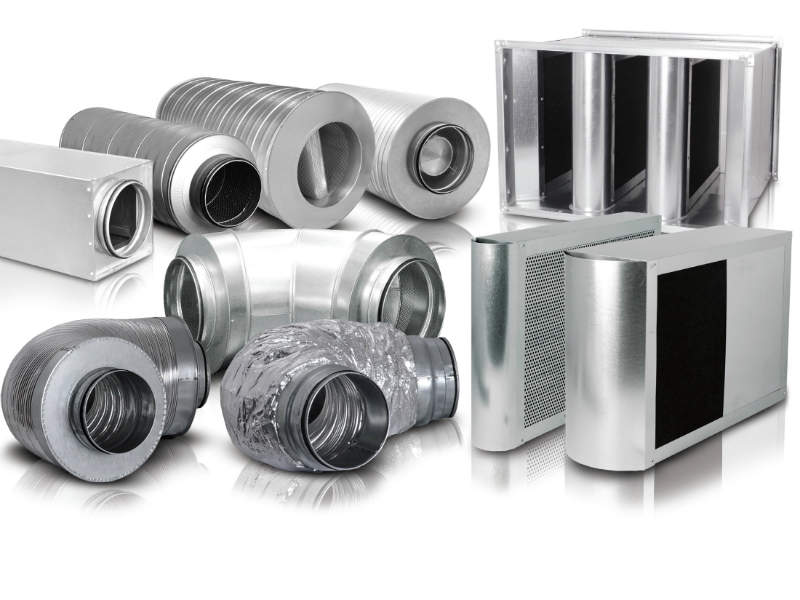 The company produces a wide range of silencers to absorb noise created by ventilation ductwork components.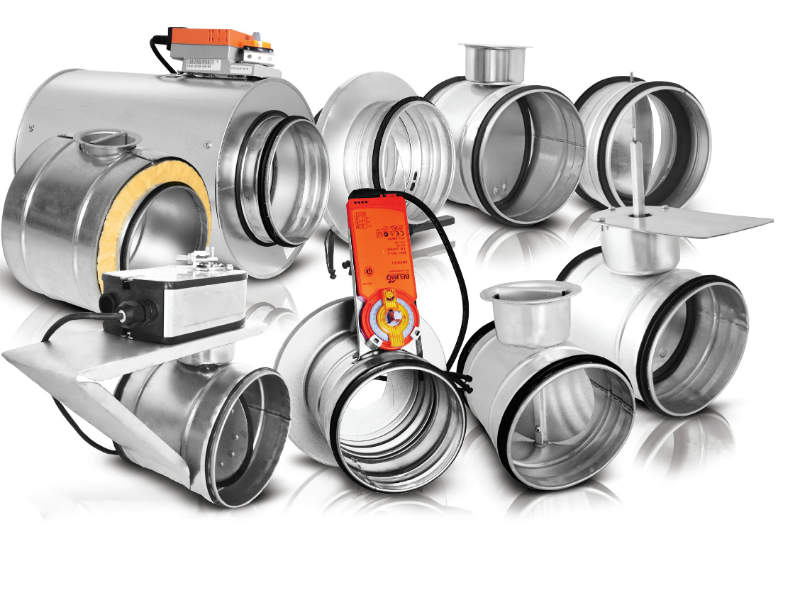 Alnor's product range includes galvanised steel ventilation dampers for use in all ship projects.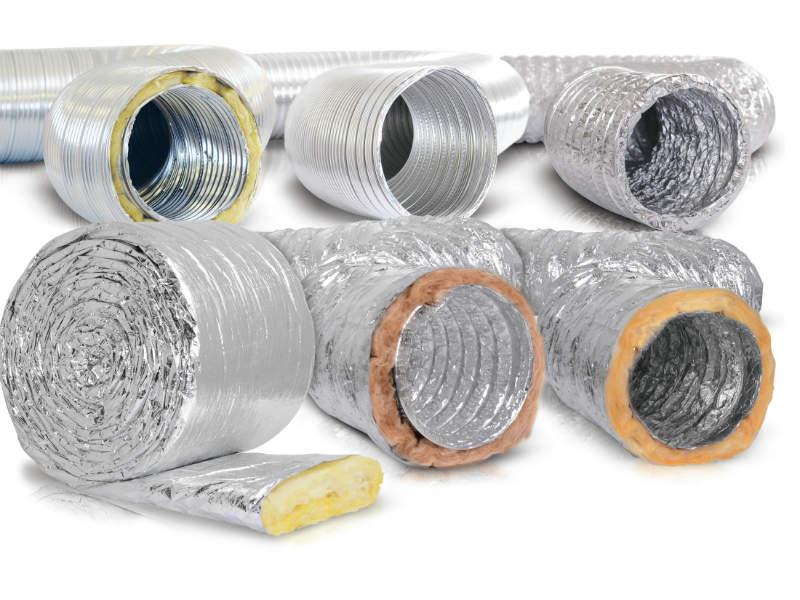 Alnor's flexible ducts are 10m-long and insulated with mineral wool and a perforated inner layer for added insulation.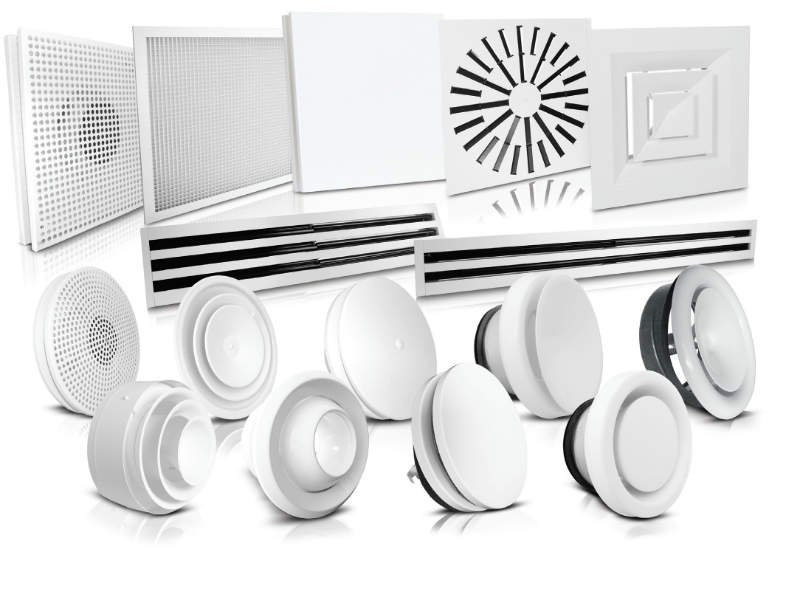 The company's grills and diffusers can be attached to regular round ducts to complete a ship's ventilation system.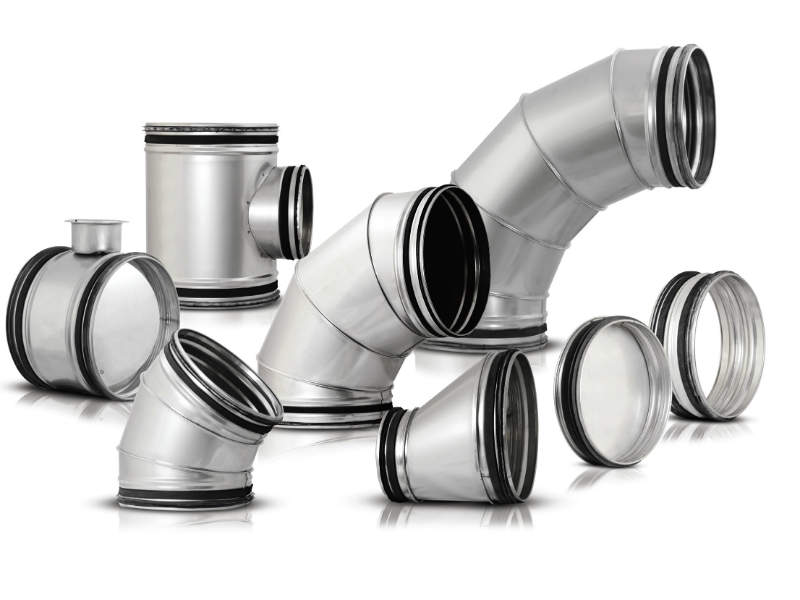 Alnor's ducts have strong expansion and thermal properties, increasing to a minimum of 22x its volume and providing protection with mineral wool and air.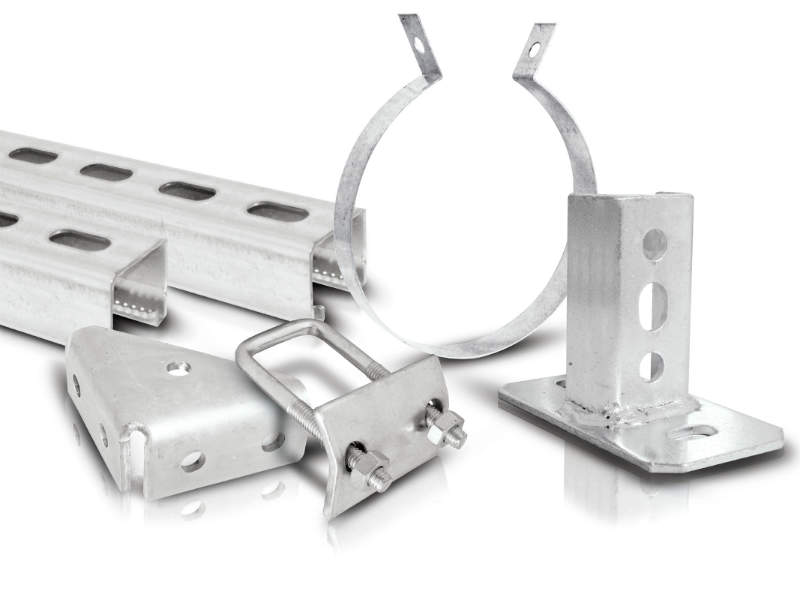 The company provides mounting accessories to create safe suspension for all types of ducts.
The seal guarantees a close-fitting and permanent connection between the SPIRAL® system's components, which prevents the risk of leakage. It ensures long-lasting airtightness, with no further sealing required.
The product is offered in a wide range of sizes, from 80mm to 1,250mm. Other materials aside from galvanised steel are available, including stainless-steel (1.4301 / 304), stainless-steel with molybdenum (1.4404 / 316L), aluminium (AW-1050A H24), and copper (M1E z4).
Alnor Ventilation Systems' factory-installed rubber seals are produced to a high standard and are efficient, making installation quick and easy.
The environmentally friendly product does not contain silicone, which often penetrates the duct, while its tightly fixed components mean that the system can be installed in all weather conditions. It is resistant to extreme temperatures (-30˚C to 100˚C), ozone and UV exposure.
Silicone can be added to the SPIRAL® system's seal to support even more extreme temperatures of -70˚C to +150˚C and temporary temperatures of -90˚C to 200˚C.
The SPIRAL® system supports negative pressures of up to 3,000Pa and overpressures of up to 5,000Pa.
The system has internal and external production control, while it has an attractive design, which is beneficial when the ducts are uncovered. All the seals are tested for quality and meet the SITAC tightness class D EN 12237 standard (certificate number 0103/07).
Pre-insulated ducts and fittings for indoor and outdoor sea applications
Alnor Ventilation Systems provides the IZOL® pre-insulated ducts and fittings system designed for indoor and outdoor use.
The IZOL® system has a galvanised inner and outer wall, with mineral wool lining that has a 10mm or 16mm thickness. The internal ducts and fittings have a 100mm-500mm diameter.
Alnor Ventilation Systems supplies the IZOL® safe-system, which features similar characteristics to the standard IZOL® system. Additional features include air and a spacer in the middle of the inner and outer wall.
The safe-system measures 100mm-250mm and is insulated by mineral wool (10mm) and air (0.025W/mK), providing twice as much insulation as mineral wool alone.
Circular and rectangular silencers for complete ventilation systems
Silencers create a more complete ventilation system when used in combination with ducts and fittings, while they have a wide product range to suit all applications.
Alnor's circular silencers match the measurements of the round SPIRAL® system's fittings, and the rectangular silencers also adapt to the size of the ducts and fixtures.
The company's circular silencers are fixed using self-tapping screws or blind rivets.
The rectangular silencers are fitted with screws near the steel corners and a KLQ clamp. A slide channel PQW-R should be used to save space.
The high-quality silencers reduce noise from fans, air handling units and individual rooms in ventilation ductwork. They work well with other ventilation system components, allowing them to be fitted in a visible place.
Alnor's silencers are easy to assemble, have a safe edge, and are available with EPDM rubber gaskets and flanges on both ends.
The company provides AlnorSILENT, which is a silencer selection software that recommends several models to handle to the expected acoustics.
Galvanised and stainless steel ventilation dampers
Alnor's galvanised steel round dampers are mounted using self-drilling screws or permanent mechanical fasteners. The rectangular dampers have steel corners, which are attached with screws and with the use of a KLQ clamp.
Servomotors can be fixed onto the round and rectangular dampers.
The dampers can also be produced in stainless-steel (1.4301/304) with or without molybdenum (1.4404/316L).
Ventilation mounting accessories and flexible ducts
Alnor's mounting fittings provide a simple and safe suspension for all circular and rectangular ventilation ducts. Each component can be attached to the ventilation ducts, which then provides an installation system for duct suspension.
The company's flexible ducts are used to connect rigid metal ducts with diffusers or plenum boxes. They are suitable for use in difficult-to-reach places.
The flexible ducts are 10m in length and are compressed into a 1.2m-long box for easy transportation and storage. They are lined with mineral wool and a perforated inner coating for improved thermal and acoustic performance.
Grills and diffusers for standard round ducts
Alnor has a wide range of components for ventilation systems, including grills, nozzles, air diffusers, ventilation valves and plenum boxes.
The products can be attached to regular round ducts and can be made directly or through plenum cases.
Grills and diffusers provide the airflow adaptation to room conditions, are easy to assemble, and feature a wide range of air valves for each ship application.
About Alnor
Alnor was founded in 1994 as a spiral ducts manufacturer. The committed team quickly became one of the most rapidly developing companies in the industry and developed into a leading manufacturer of round ducts.
In 2004, the company moved to Wola Mrokowska, near Warsaw, Poland, where it extended its product range to include rectangular ducts and a broad range of ventilation accessories.
Alnor annually uses around 10,000t of sheet metal. The total area of its warehouse walls are over 10,000m2, which allows the company to keep delivery time to a minimum.