BMA Technology provides electrical, automation and hybrid power generation and propulsion systems for vessels.
Systems are designed in-house, with production capabilities for electrical switchboards, electrical contact resistance (ECR) and bridge consoles, in addition to high-power drives. BMA provides commissioning and after-sales support services for all systems.
BMA's solutions are suitable for a range of applications, including commercial, fishing, offshore supply and navy vessels, as well as ferries, workboats and yachts.
Hybrid-electrical propulsion systems for ships
BMA aims to find the optimal solution for any vessel propulsion system during the design phase. Depending on the project requirements, the propulsion system can have conventional diesel-electric or full electric types.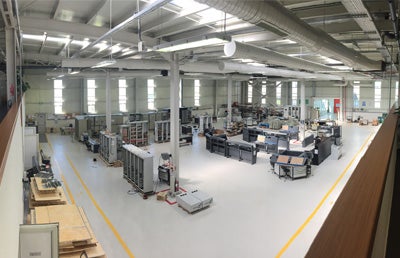 BMA Technology provides products made in its 2,500m² production area in Gebze, Turkey.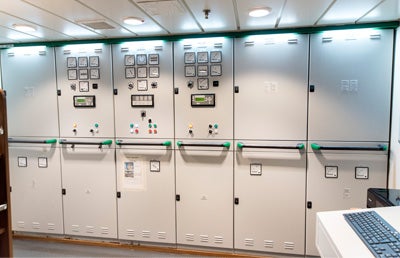 Low-voltage switchboards are suitable for power generation and supply on ships.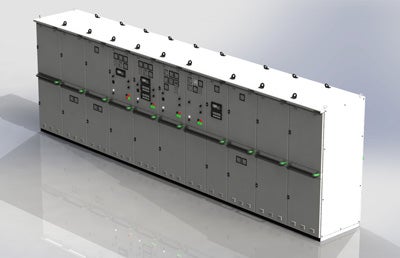 Tailor-made electrical systems are modelled using 3D mechanical design.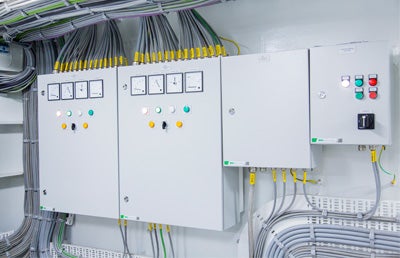 BMA's low-voltage distribution boards can be provided for any vessel.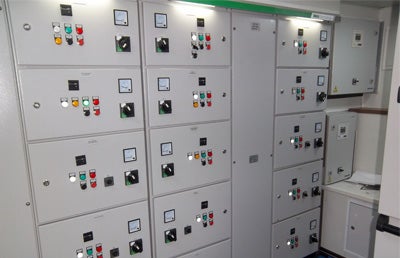 The company offers motor control centres for power systems on vessels.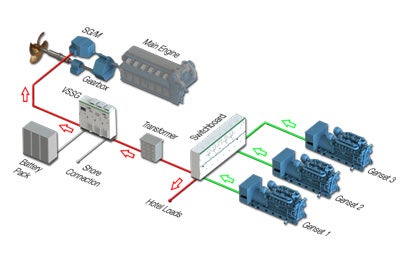 Hybrid propulsion systems can offer optimised fuel economy and fewer gas emissions.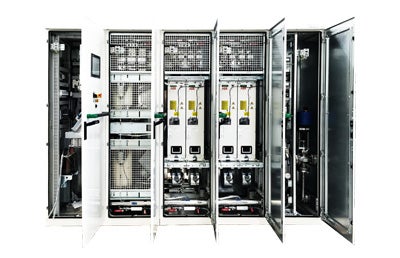 Propulsion drives have power of up to 5MW and a built-in pro-active reacting software.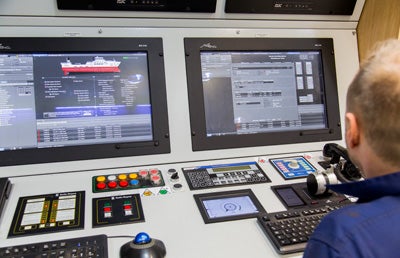 The power management system can provide full automation and control for a vessel's power supply.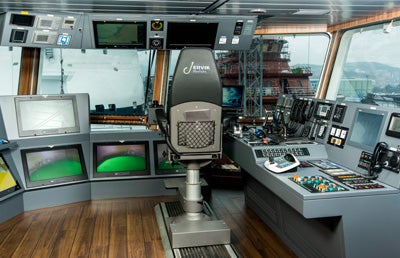 BMA designs engine, cargo, bridge, wing and overhead consoles on ships.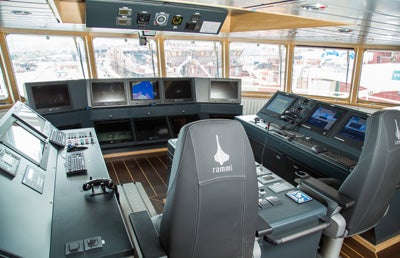 Bridge consoles can be supplied according to client requirements.
Clients can benefit from optimised fuel economy and fewer gas emissions with optimal utilisation of generators and propellers, in addition to potentially reducing installation and operational costs.
With capacitites of up to 5MW, BMA offers low-voltage (LV) propulsion drives with a built-in pro-active reacting software. The drives can be built with air or water cooled with direct front-end (DFE) or active front-end (AFE) technology.
Approved by all major classification societies, the drives have an adaptable mechanical design to fit even the most challenging spaces. The system is reliable and operator friendly.
With the addition of energy storage systems such as batteries, optimisation is maximised with the possibility of silent cruising.
Power generation and distribution solutions for vessels
BMA supplies tailor-made electrical systems and LV switchboards for the marine industry.
Switchboards have a steel or aluminium modular cubical design, which is modelled using 3D software, and are suitable for any type of vessel.
The company also offers project-specific alternators and transformers.
Energy and power management systems for marine applications
BMA's energy management system (EMS) consists of an on-board monitoring system that is combined with the integrated alarm, monitoring and control system (IAMCS) and power management system.
The system provides information on ship operation, fuel consumption, emission levels and energy storage status. If an energy storage system such as a battery is used, its capacity and discharge cycles must be supervised.
Energy and power management systems are designed to supply the load demand, ensuring that operators have a stable and reliable power supply.
The power management system (PMS) offers advanced capabilities for the full automation of a power plant, including generator control and protection, as well as diesel engine safety, in order to provide reliability and availability.
Integrated alarm, monitoring and control systems for ships
BMA provides IAMCS solutions for a wide range of monitoring and control applications. The system can continually monitor the vessel's integrity with identified hard and soft inputs and outputs (I/O) integrated into the system.
All components used in the system are certified by major classification societies and meet international maritime standards.
In addition to IAMCS, BMA offers control consoles for commercial and naval vessels. These can be supplied for engine, cargo, bridge, wing and overhead consoles.
Each console is custom-designed and manufactured following approval from the customer.
Research and development with support services for marine electrical systems
BMA has established a research and development (R&D) department with four engineers investigating new solutions. The department focuses on e-propulsion systems with variable speed generators.
The company offers worldwide support services for its own-supplied systems during and after the warranty period. Components used in systems are available as commercial off-the-shelf products.
About BMA Technology
BMA Technology is based in Turkey at a 7,000m² facility, which includes a 2,500m² production area. Located in the Gebze Organised Industrial Zone, the facility is close to three of the country's biggest shipyard zones in Tuzla, Yalova and İzmit.
The company has an experienced team of professionals with a strong background in electrical, automation and propulsion systems within the marine industry. With a team of more than 25 electrical engineers, BMA has the capability to meet competitive customer demands.
Engineers across our departments have experience of working on projects such as electrical system integrators for different types of vessels. Facilities have Nato security clearance.
BMA has an integrated quality management system, which includes the ISO 9001: 2015 quality management system, the ISO 14001: 2015 environmental management system, and the OHSAS 18001: 2015 occupational health and safety management system.
The company is certified by major class societies such as DNV GL, Bureau Veritas (BV), American Bureau of Shipping (ABS), RINA, Turkish Lloyd and Lloyd's Register. Between 2014 and 2018, BMA signed more than 170 projects in 30 shipyards.
For more information about BMA's electrical systems, fill out the enquiry form on this page.