At Hatton Marine, we take great pride in setting and maintaining the highest standards for marine propulsion sales and service.
Need replacement parts or a new engine? Our marine engine parts and sales teams have expertise in marine propulsion and generator engines ranging from 15hp to 6,000hp.
For maintenance or repair, our 28 (and counting) expertly trained and experienced marine technicians are ready at a moment's notice to set you back in motion. Tell us where you are, anywhere in the world; we will drive or fly to be at your service. In the past year alone, our crews quickly and affordably traveled throughout Washington, Oregon and Alaska in addition to Europe, South America and Asia.
Nobody knows propulsion systems like Hatton Marine. We're masters of our craft and we're dedicated to yours.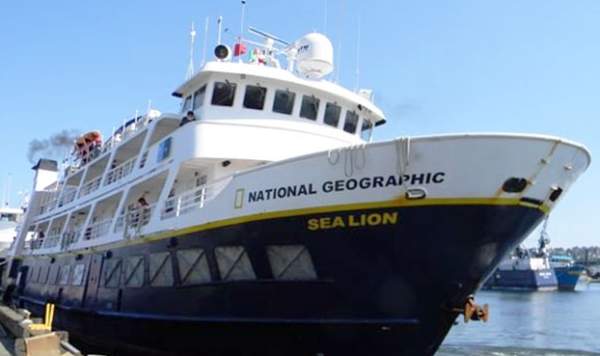 The Sealion, a National Geographic cruise vessel, received Eco-Emissions CIS systems installed on both main engines and both generators.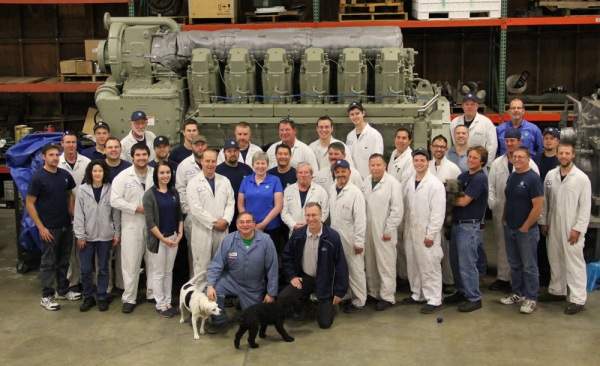 Our expertly trained and experienced marine technicians are here to help whenever and wherever you need them. Our parts personnel share a near encyclopedic knowledge of marine parts.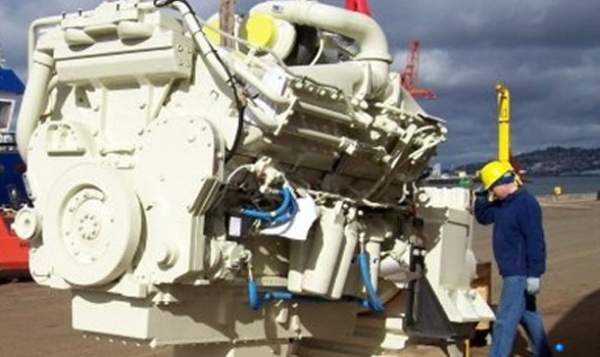 Work on the Cummins K38 main engines for the Alaska Knight.
Marine diesel engines and generator systems
Hatton Marine specializes in diesel engines and generator systems, from complete overhauls to repowers and new installations, including GE, Northern Lights/Lugger, Scania, Mitsubishi, Cummins, Onan, John Deere, Yanmar, Yanmar Large Engine, Caterpillar, EMD, ALCO, Detroit Diesel, Volvo, Kohler, as well as Mercury Marine and other brands.
Our team of mechanics are expert professionals, with knowledge and skill you can only get from many years of experience. Our parts department staff are some of the best in the business and ship all over the world. Located in Ballard, we are a short drive away from Shilshole Marina, Elliot Bay Marina, Lake Union, and Fremont. We travel to make repairs all over the West Coast and Alaska, and in the last year we have made worldwide service calls as far away as Europe, South America and other more remote locations.
Hatton Marine keeps vessels of all sizes in motion and we've been doing so since 1992.
We are one of the largest distributors of new engines and parts in the Pacific Northwest.
Every day, yachts, commercial fishing boats, tugboats, ferries and motorized watercraft of the widest variety call Hatton Marine to help them with their repair and maintenance needs.
Vessel maintenance and repair
Hatton Marine quickly, efficiently and affordably manages all of your engine, generator and reduction gears maintenance, repair and replacement needs. Never again will you need to coordinate multiple vendors.
Everyone here at Hatton Marine takes great pride and ownership in their work. We love what we do and it shows. We're not a big corporation with a board or investors to report to, we report to our customers.
Engine troubles give some companies the opportunity to throw you over a barrel; we see an opportunity to build a lasting relationship. We quote a fair price and stick to our word. When other repair crews are looking at their watches, we're looking at your engine and returning it to solid working operation.
Our parts department will help you quickly get the parts you need and expedite special orders. They can also ship products to just about anywhere in the world. Our parts personnel share a near encyclopedic knowledge of marine parts, so even if you can't name it, they can help you find the right replacement.
Distributor of marine engines and gears
Hatton Marine is the exclusive northwest distributor for:
General Electric Distributors – GE Marine engines ranging from 2,000hp to 6,000hp horsepower
Mitsubishi North America Distributors – Mitsubishi large bore marine engines ranging from 429hp to 1,600hp
We are also authorized dealers for the following marine propulsion and generator drive engines and marine gears:
Scania Industrial & Marine Engines
Mitsubishi Small Bore
Northern Lights
Cummins Marine
John Deere
Kubota
Onan
ZF
Kohler Power Systems
Yanmar Marine
Loadmaster
Northern Lights
Service
Hatton Marine also has factory trained technicians whose expertise ranges from minor repairs to complete overhauls on these engines as well:
CAT
EMD
ALCO
Detroit Diesel
Volvo
Metal fabrication
With our fully equipped metal fabrication shop and our ability to rebuild many major components, Hatton Marine can save you money on installations, overhauls, repowers, scheduled maintenance and customizations.
Welding and metal fabrication
Stainless, steel, aluminum, and all alloys. We can manufacture complete marine exhaust systems, from flex joints, elbows, risers and cans, to custom pieces by sample or spec. We also polish stainless steel and other metal pieces to a show quality finish.
Need a new exhaust elbow that's obsolete? We can reproduce it out of stainless steel – call Jason on 1-888-283-5501 for a quote.
Turbocharger sales and precision rebuilds
We work on all makes and models, from tiny IHI turbos to mammoth EMD blowers. If you need it fast, rush service is available at no extra charge. Ask about free pickup and delivery in the Seattle area for commercial customers.
We now offer the full line of Powermax turbochargers by Garrett to upgrade the performance of your Dodge, Ford, or Chevy diesel trucks.
Pump rebuilds
We also rebuild all types of raw water and circulating pumps. Dial toll free from out of state on 1-888-283-5501, or send an email to jeff.sund@hattonmarine.com.
Hatton Marine is centrally located in Ballard, the heart of the Pacific Northwest's commercial and pleasure craft industry. You can find us just southeast of the Ballard Locks.