Kupke+Wolf (K+W), located in Schwerin, Germany, is a manufacturer and supplier of all liquid systems around the engine. These include fuel oil supply and booster modules as standard, as well as custom-made solutions for 1,000kW to 56,000kW engines, lube oil modules, turbocharger lube oil modules and HT and LT cooling water modules. The company was founded in 1981 by Mr J Wolf and Mr P Kupke, with rapid development transforming it into a company with vast engineering experience and an extensive range of materials-handling technology for the shipbuilding sector as well as offshore and land-based industries.
FUEL OIL SUPPLY AND BOOSTER MODULES
The fuel oil module is fitted in the engine room of a ship between the oil-conveying line from the day tank to the main engine. This allows for a constant supply of heavy oil over pump systems. In order to reach the necessary viscosity, heaters are used. Various control valves and gauges at the modules are necessary for safety at work. The components all need to work well together – a module and its components is the core of an engine room. Lengthy failures heavily affect a customer, resulting in long lay days and/or danger to the crew if the damage is at sea.
The company's modern fuel oil modules are relatively new to the market. In the 1970s, major components such as filters, heaters, pumps and drives were fitted between pipes running from tanks to the engine, meaning problems on-board were difficult to find and hiring someone to fix the problem was similarly problematic. To save time and money, the idea of using components in modular systems was born. These modules are tested before they are placed on board a ship. Of high importance is the optimal arrangement of components and installation size. The early use of CAD programs and 3D application software has secured the future of these modules.
SERVICE AND SALE OF COMPONENTS FOR LIQUID SUPPLYING SYSTEMS
K+W offers a large range of components for liquid supplying systems, such as pumps, filters and flow meters. It can also provide the following: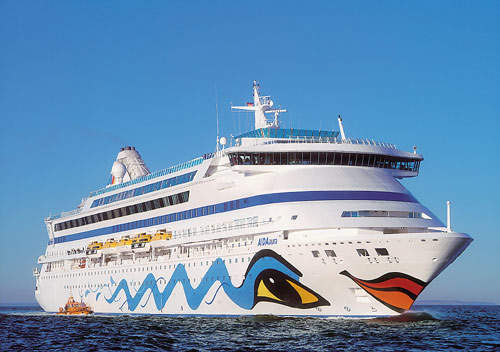 Cruising vessel Aida Aura fitted with supply and booster module.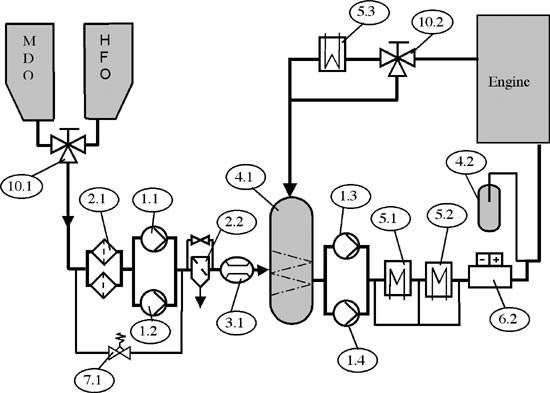 Schematic of a supply and booster module.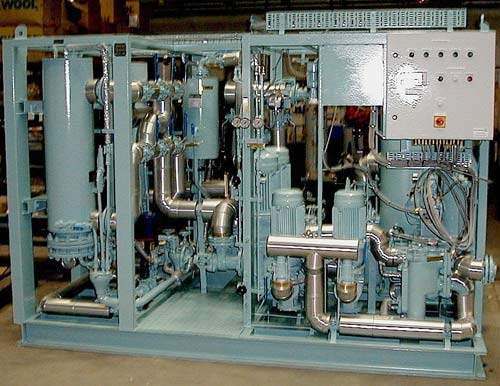 Supply and booster module.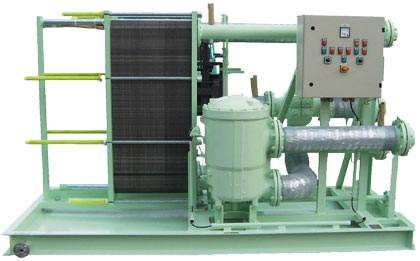 Turbocharger lube oil unit.
Our service engineers ensure quality service, and have an expertise in marine fuel oil modules and cooling water treatment units.
Fuel oil blenders
Bunker monitoring systems
Bilge water degreasers
Liquid measuring systems
Dosing systems
Filters
Pumps
Water treatment plants
Pressure regulating valves
Fittings
Heat exchangers
SHIP PLANT CONSTRUCTION
K+W delivers reliable plug & play plants to shipyards and engine manufacturers. The company's fuel oil modules are suitable for heavy fuel oil up to 700cst and comply with international standards. The core of a module is the viscosity measuring and regulation unit. All other components are installed around this according to space optimisation and ease of service. For over 20 years, K+W modules have been in place aboard many different types of ships, including container vessels, bulk carriers, ferries, tankers and cruising vessels.
LUBE OIL, WATER MODULES AND TAILOR-MADE SOLUTIONS
Customers trust the proven quality of K+W products – not only in fuel oil supplying. Reliable lube oil and water modules in compact designs for use at land and at sea have been developed in cooperation with engine and turbo-charger manufacturers. Almost any physical condition is taken into consideration with custom-made solutions. The construction department specialises in saving space and the ease of service (arrangement of components), in close collaboration with the after sales department. K+W is proud to offer its customers the best-adapted supplying units, coupled with short delivery times.