Remy Barrere Gears (RBG) specialises in the manufacture of large-dimension, high-precision gears, from 200mm up to 2.6m diameter.
For more than 100 years, RBG has been supplying gears for marine diesel engines, transmission gearboxes and other marine and offshore applications, such as platform jacking systems, cable winches and other lifting or hoisting systems.
RBG has full manufacturing capabilities for:
Helical gears
Splined gears
Double-herringbone gears
Double-helical gears
Splined shafts
Ring gears
Pinions
Spur gears
Dampers
Bevel gears
Our products range from module 2 to 35, up to quality class 4.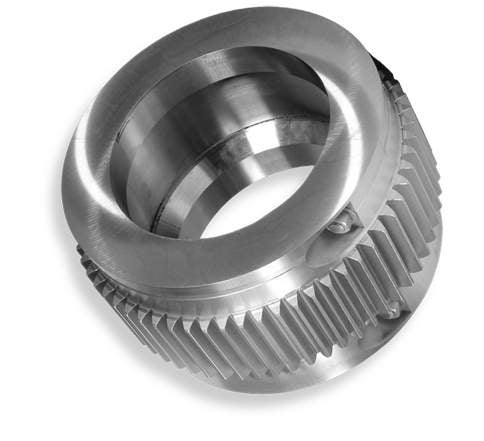 Crankshaft gear in two parts, MAN engine 48/60, material 17CrNiMo6 case hardened, 54 teeth, module 10.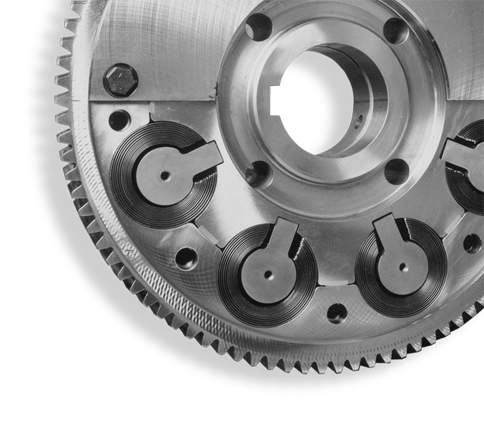 Anti-vibration damper, MAN PIELSTICK engine PC 2.6, material 16NiCrMo13 and 42CrMo4, 96 teeth, module 6.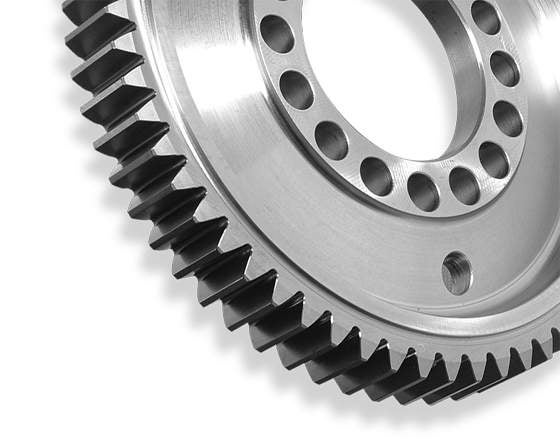 Timing gear, MAN engine 32/40, material 17CrNiMo6 case hardened, 48 teeth, module 8.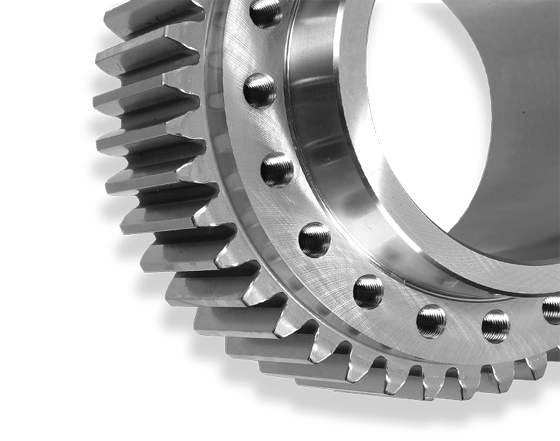 Timing gear, SULZER engine type ZAV40, material 15CrNi6 case hardened, 48 teeth, module 8.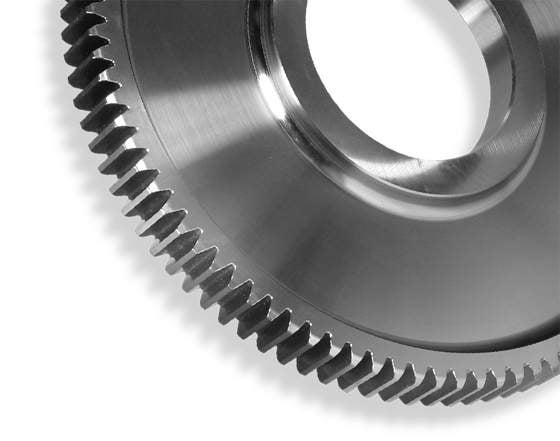 Timing gear, SULZER engine, material 15CrNi6 case hardened, 52 teeth, module 6.
RBG prides itself on its reputation for quality and customer service.
Gears for diesel engines
RBG is an experienced manufacturer of gears for diesel engines, including:
Crankshaft gears
Turning gears
Timing gears
Camshaft gears
Flying wheels
Intermediate gears
Gearwheels
RBG has a successful track record of producing gears for the following engines:
MAN (32/40, 32/44, 35/44, 48/60, 58/64, S50MEC)
Pielstick (PA6, PC2.6B, PC2.5, PC2.6, PA4)
Wärtsilä (RT-Flex 48, 50, 58, 68, 82, 96, X62, X72, X82, X92)
Sulzer (ZAV40)
For high-running references, we maintain a stock on-site for spare parts and emergency situations. Please request our updated list of parts in stock to see if we have the part you need immediately available.
RBG has customers in Europe, America, Africa and Asia.
Anti-torsional dampers for diesel engines
RBG is also a reliable manufacturer of anti-torsional and anti-vibration dampers for diesel engines. RBG has unique capabilities for precision mounting and assembling.
Gears for offshore applications
RBG also supplies gears for offshore applications and proudly manufactures gears for Technip cable winches, National Oilwell Varco platform jacking systems and many more.
Manufacturing and service capabilities
Located in the south of France near Lyon, the RBG factory extends over 4,000m² and features more than 50 machines, including vertical and horizontal turning lathes, machining centres, teeth hobbing and grinding machines. All gears produced on our premises go through quality control, which includes tridimensional control with a 3D Zeiss machine.
RBG also offers gear-calculation services, reverse-engineering and gear repair and rebuilding.
Certifications and classifications
RBG is ISO9001 certified, BV certified and compatible with all the classification organisations, including NK, DNV and CCS.