SCAM MARINE is a Croatian company that manufactures small and medium marine engines, gensets and nautical equipment for the global marine market. We supply propulsion equipment for boats and smaller vessels, such as shaft lines, rudders, hydraulic steering, machinery and common systems. SCAM MARINE also carries out projects and applications for shipyards and ship owners.
Marine engines and gensets
SCAM DIESEL produces marine engines with carefully selected base engines from KUBOTA and MITSUBISHI, developed with years of experience in engine marinisation. SCAM DIESEL marine engines are designed to require minimal and simple maintenance. All elements for regular maintenance are placed at the front of the engine. The indirect cooling system uses water heat exchangers to maintain optimal working temperature, which prolongs the engine's operating life.
The new fuel injection system decreases fuel consumption and environmental damage. Every engine is standard equipped with the necessary electrical installations, instrument panel and emergency shutdown. All engines feature flexible engine mounts, cable mounts with cable clamps and oil drain pumps. The refrigerator compressor and hydraulic pump can also be connected.
The specifications of SCAM DIESEL's marine engines and gensets are as follows:
Marine engine with KUBOTA base.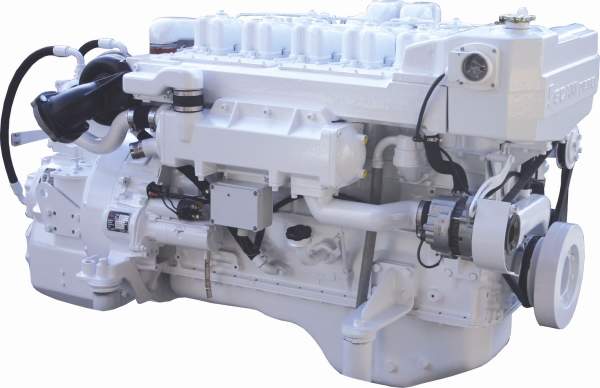 Marine engine with MITSUBISHI base.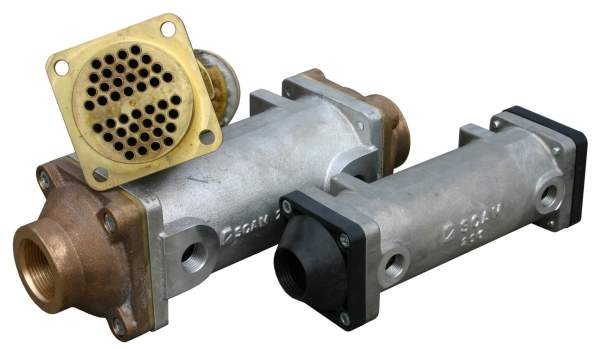 Marinisation equipment: heat exchangers.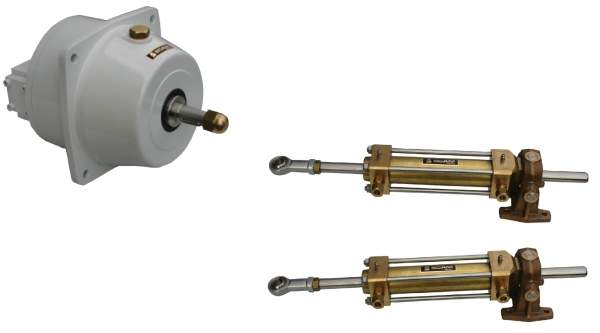 Hydraulic steering gears: pumps and cylinders.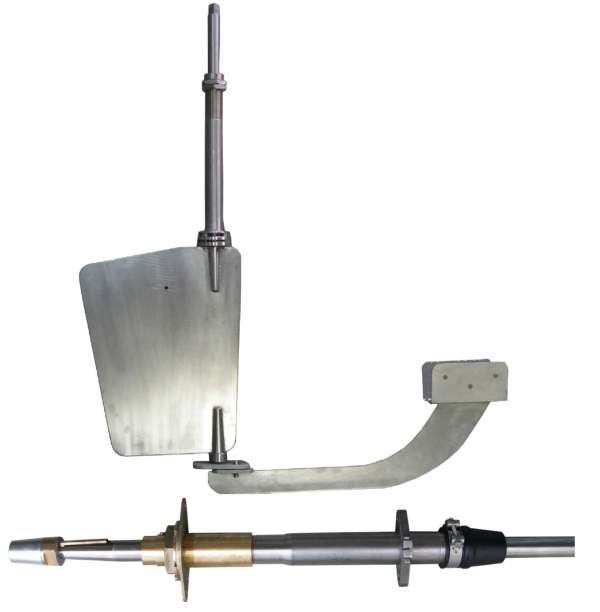 Shafting and rudders.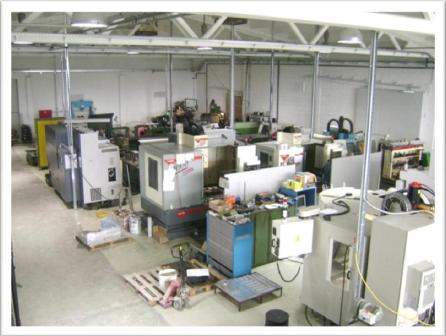 Industrial application.
Marine engines KUBOTA base (two, three and four cylinder in line): SD212 (9.9kW, 3,600rpm), SD4.140TIC (104.5kW, 2,600rpm)
Marine engines MITSUBISHI base: SD16.200T (PD 154kW, 2,800rpm), SD24.320TIC (PD 238kW, 2,200rpm)
Marine gensets: SDA5.5/3M (5.5kVA, 3,000rpm), SDA225MEM (225kVA, 1,500rpm)
Heat exchangers
Our IT 150/55 and IT 600/130 heat exchangers feature shells made from cast aluminium, covers made from bronze with zinc protectors and tubing also made from bronze with copper-nickel tubes. Heat exchangers are used in double-engine cooling systems for the cooling of engine oil and gearbox oil.
Sea water pumps
The PM ½in, PM ¾in, PM 1in and PM 1 ½in sea water pumps feature bronze-cast housings, with several models of shafts fabricated from stainless steel 316l depending on the application. Our pumps can be powered by pulley and belt, electromotor or fitted directly on to the engine, enabling rotation clockwise and anticlockwise.
Exhaust gas / sea water mixers
Exhaust gas / sea water mixers are designed for mixing exhaust gases from the exhaust manifold with sea water from the engine (and gearbox) heat exchanger. Their function is to cool the hot exhaust gases with sea water (already used for the cooling of the engine cooling liquid) and lead the mixture out of the ship. Mixers are made from bronze or stainless steel, which are resistant to sea water.
Hydraulic steering gears
Our hydraulic steering system consists of one or more hydraulic pumps and cylinders interconnected through hoses, which transfer the oil pressure from the pumps into the cylinder, thereby turning the rudder blade in the desired direction. The basic components of SCAM MARINE's steering gear (pumps and cylinders) have type approval of the Croatian Register of Shipping. SCAM MARINE hydraulic steering gears are marked by long-lasting, quiet and reliable performance in extreme conditions.
These hydraulic steering systems include:
HKS 05, HKS 09 PRO
Pumps: HP 05, HP 09/160
Cylinders: HC 400, HC 12,000
Shafting and rudders
SCAM MARINE's shafting set consists of:
Stainless-steel propeller shaft with one or two cones and keys
Nut with zinc-anode and washer
Bronze or stainless-steel astern head with rubber bearing
Stainless-steel stern tube
Clamp flange for stern tube
Rubber stuffing box
SCAM MARINE's rudder system consists of:
Rudder blade with shaft and flange
Rudder carrier bearing with housing and support
Rudder axle with flange
Stern tube with bearings and stuffing
Industrial application
According to customer requirements regarding part function, application condition and target price, we are able to design and engineer parts in close cooperation with our customers, in areas such as:
Design and engineering
Foundry: sand moulding process, core production and pattern making (tooling and melting)
Water jet cutting
CNC milling and turning
Welding and assembling