Net-logic is the brand name for an innovative range of safety and interfacing products designed by Globalview Systems. The company's focus is on well-designed core products which can combine to form more complex systems, or be added to existing systems to allow interfacing and therefore compliance with many new regulations.
The emphasis is on innovative, well-engineered systems which simplify the design process and are quick and easy to install, thereby reducing operator costs.
The company's marine products are the WatchKeeper bridge navigation watch alarm system (BNWAS) and the NavWatch compass and course monitoring systems.
WatchKeeper BNWAS systems for commercial and passenger vessels
With IMO and particularly SOLAS making BNWAS compulsory on all vessels over 150GT, the demand has never been higher for intelligent and easy-to-install watch alarm systems. Net-Logic offers the only genuinely unique system, the world's only type approved wireless BNWAS, the WatchKeeper+.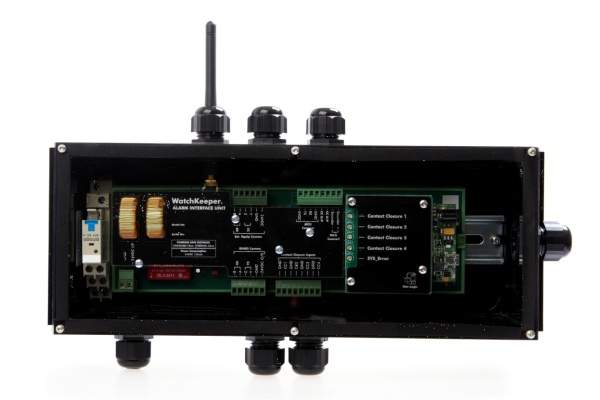 The alarm interface unit includes a dual 24VDC input from main supply and battery backup reserve supply for enhanced safety.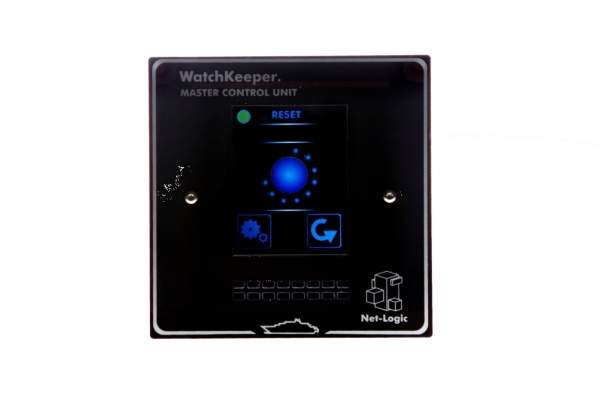 The master control unit defaults to act as a reset module with visual countdown and system status indicators.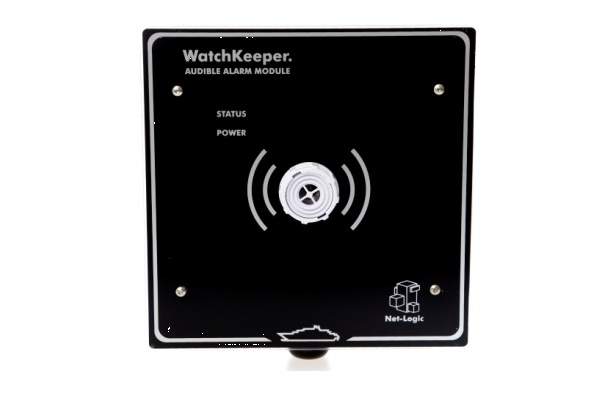 The audible alarm system can be adjusted during installation to within pre-defined parameters.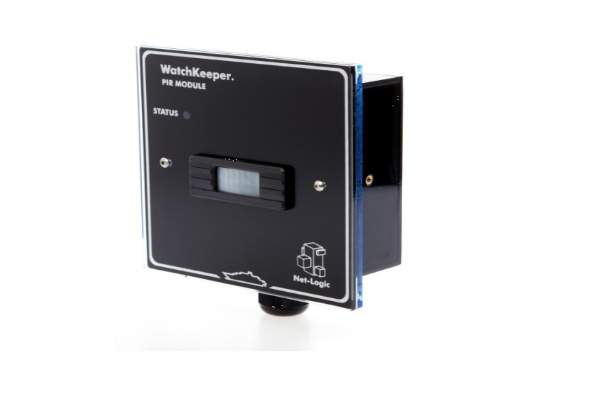 The RF options allow a rapidly expandable system requiring minimal installation time and disruption to the vessel.
Installation is generally the highest cost associated with BNWAS, or indeed any retrofit due to the extensive cabling and wiring required in the bridge, communal areas and cabins, which can cost up to five times the price of the actual equipment, as well as the associated labour costs and downtime losses.
With this in mind, Net-Logic's WatchKeeper+ has been designed to operate wirelessly via a highly fault-tolerant radio frequency mesh network, drastically reducing installation costs as the system needs only to be mounted and commissioned, which can be performed by the ships own crew.
Requiring only a local AC power source, the WatchKeeper+ system operates via a compact touch-screen console, further saving space and eliminating installation times for separate control buttons. Each unit includes a back-up battery, meeting regulations requiring six hours of operation in times of power failure.
The WatchKeeper is also available as a wired system, ideal for new vessel builds, which uses a RS485 network rather than the wireless radio frequency. As the wired components are compatible with the wireless system, a 'hybrid' system can easily be created, useful in vessels where cables can be run to some locations but not others.
NavWatch compass and course monitoring systems
NavWatch is a range of new marine navigation products designed to aid the navigator with a higher level of integration and functionality than other currently available systems.
CompassWatch
The CompassWatch from Net-Logic has been specifically designed to be compatible with all makes and models of gyro systems, meaning that customers no longer need to bow to the demands of manufacturers who ensure that only products from the same brand will work together. CompassWatch can be used with any standard gyro, GPS gyro or transmitting magnetic compass (TMC) with an NMEA heading output.
The unit monitors two headings which can be switched between by a single button push, or a manual back-up for increased redundancy. The component includes a user-defined alarm system.
Using unique technology, CompassWatch automatically calculates magnetic variation from a GPS input to generate a true heading output, which is particularly useful as the majority of navigation equipment will not accept a magnetic heading input.
CourseWatch course monitor
It is mandatory for vessels with an autopilot to have a monitoring system in place to alert the navigator if the vessel goes off-course. CourseWatch has been developed to provide such a system for smaller vessels such as yachts, tugboats and workboats which often do not have one in place. The CourseWatch system can also be easily integrated in to larger vessels, to replace or upgrade existing models.
The unit is set to the desired heading and will generate an alarm if the vessel exceeds a pre-set deviation.
DualWatch combined compass and course monitor
The DualWatch unit perfectly encompasses Net-Logic's core principle of using cutting-edge technology to enhance existing marine equipment. Including a modular torch panel design, the DualWatch incorporates the functionality of both the CompassWatch and CourseWatch within one system while majorly reducing installation time, costs, and space requirements.