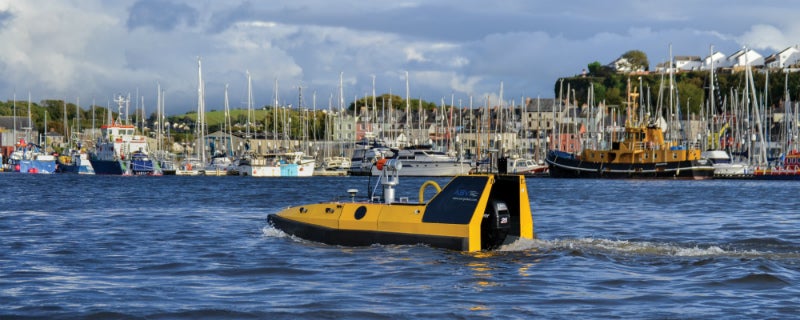 Renishaw provides high-speed laser measurement and surveying systems for vessel-mounted waterway scanning and marine dynamic positioning applications.
Laser measurement in extreme environments
The company's laser systems are manufactured at Renishaw's UK-based award-winning facilities.
Our systems offer simple operation, fast mobilisation and demobilisation, flexible deployment options, seamless integration with existing hardware, full compatibility with industry-standard software packages, and high performance in extreme environments.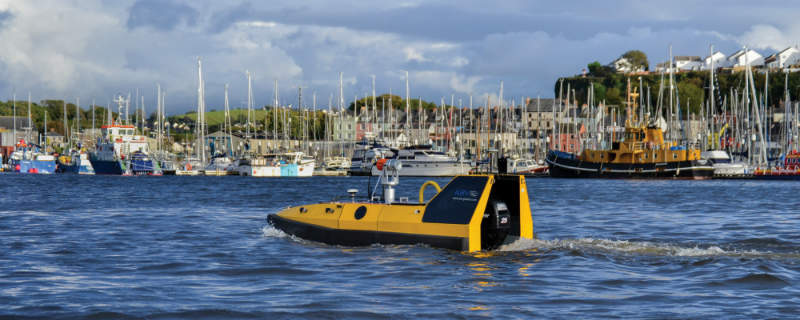 Renishaw offers vessel-mounted measurement and surveying systems for waterway scanning and marine dynamic positioning.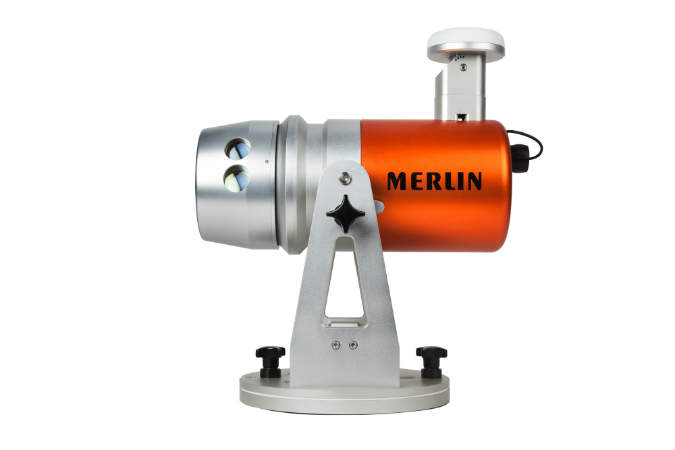 Merlin carries out long-range, cost-effective lidar scanning on coastlines, rivers, canals and offshore areas.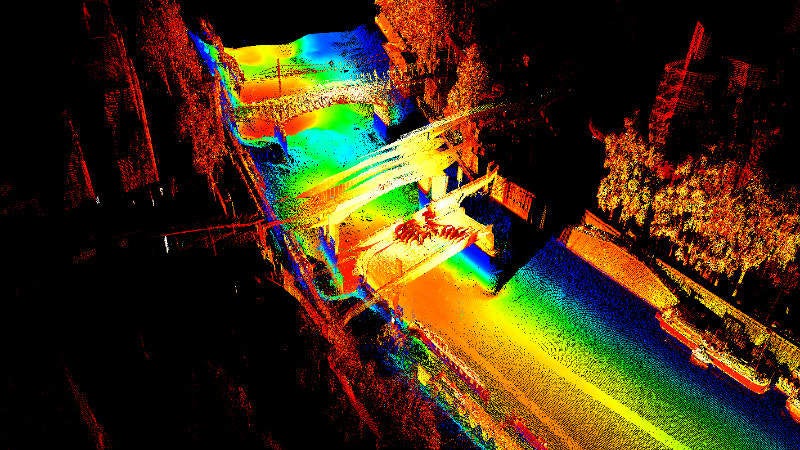 The systems obtains full 360° pointclouds of marine environments, which include above and below-water scanning data.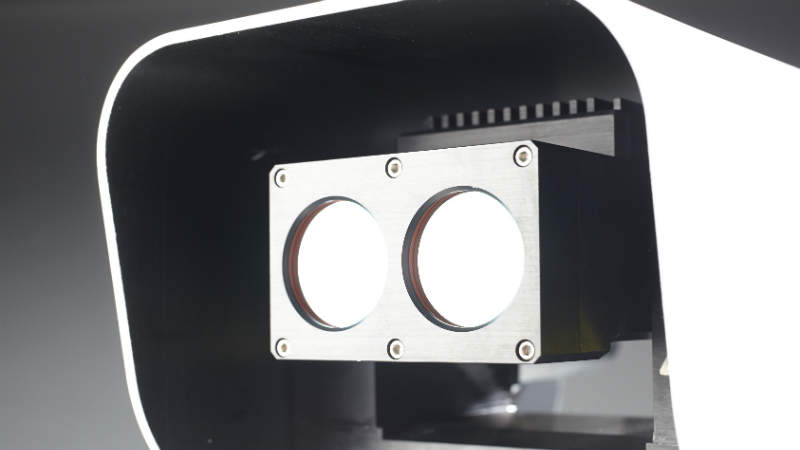 Fanbeam is a laser-based dynamic positioning (DP) reference system for marine offshore support vessels.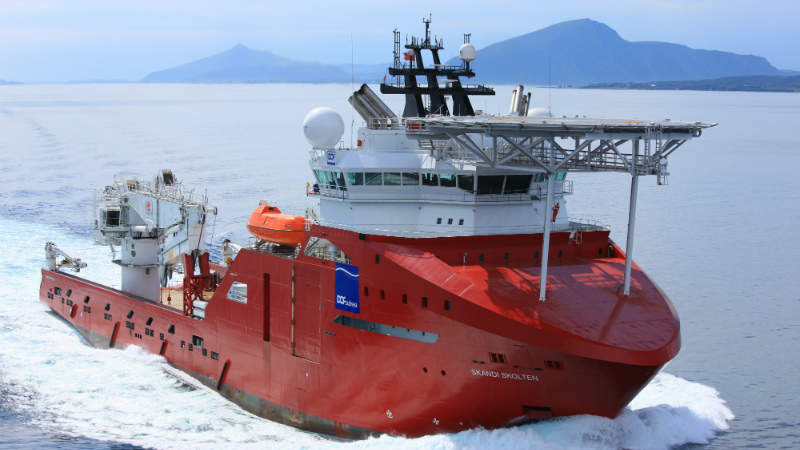 Vessels use Fanbeam for dredging and rock-dumping, construction and multi-purpose support, well stimulation and emergency towing, as well as the supply of platforms, crew and anchor-handling tugs.
Merlin vessel-based coastal, offshore, and inland waterway lidar mapping system
The Merlin time-tagged laser mapping system offers cost-effective coastal, offshore and inland waterway surveying. It is designed to integrate with vessels' existing hydrographic equipment.
Merlin performs long-range lidar scanning on coastlines, offshore areas, rivers and canals. The system features a timing GPS receiver and a laser scanner with a range of 250m.
The plug-and-play, low-maintenance Merlin system is easy to install and operate, with no need for specialist training. It is also compatible with industry-standard packages.
Above and below water line surveying simultaneously
Merlin acquires information that combines seamlessly with below-water acoustic data for complete datasets that reveal the full landscape above and below the waterline, facilitating the client's decision-making process.
The application quickly obtains a full 360° point cloud of marine environments, speeds up project timescales, minimises the time spent by surveyors potentially hazardous areas, and reduces surveying costs associated with complex vessel-based surveying assignments.
Rapid deployment and flexible mounting options
A low-maintenance mounting system ensures Merlin is ready to install immediately, with no customisation required.
The mounting plate can be permanently welded into place, or attached temporarily to a mast or cabin roof. To ensure optimum data acquisition for individual projects, Merlin offers fast and flexible mounting options.
The unit can be rotated horizontally and vertically without de-mobilising the system. Easy-release camlock clamps lock the unit into position for secure, flexible deployment.
Merlin is an extremely robust, portable and well-engineered laser scanner customised for marine environments.
User-friendly interface box for single and dual Merlin setups
An intelligent interface box in conjunction with setup software allows you to select PPS and ZDA timing for seamless system integration with on board systems or Merlin self-timing if required.
The option to connect a second Merlin unit via the interface box enhances point cloud density and reduces project timescales.
Deploying two Merlin units decreases the effect of shadows encountered during scanning, and enables the capture of more points per second for more detailed datasets in shorter time periods.
Combined with the flexible mounting options, the ability to connect multiple Merlin units on the starboard and port sides, bow or stern of the vessel increases the quantity and quality of scan data.
Compatible with industry standard software packages
Merlin is currently fully compatible with the following major industry-standard software packages:
HYSWEEP® multibeam collection and editing software
HYPACK®: fully operational in the HYSWEEP_15.0.18 version of HYPACK® 15
NaviScan and Kuda sonar and laser data acquisition software from EIVA.
Quality integrated navigation system (QINS) hydrographic data acquisition software from QPS
Teledyne PDS software for hydrographic survey and dredging operations
Laser dynamic positioning for marine offshore support vessels
Renishaw provides Fanbeam, a laser-based dynamic positioning (DP) reference system for marine offshore support vessels.
The robust system offers durable and reliable positioning, resulting from two decades of in-field use and product development.
It offers clients improvements in stability and target indentification, less interference, and more user-friendly software that speeds up operations and decision-making for dynamic positioning operators (DPO).
Fanbeam has operated as a sole, primary or secondary reference position system for shuttle tankers and accommodation floatels.
Ths system has also been used by vessels for construction and multi-purpose support, dredging and rock-dumping, emergency towing and well stimulation, as well as platform, crew and anchor-handling tug supply.
Fanbeam 5 sends out invisible laser beams from a unit mounted on the aft of the vessel. The laser beams are reflected from a specifically designed target mounted on the installation, and received back into the Fanbeam unit.
Reflective surfaces and personnel on deck are not a problem for Fanbeam 5, which uses complex algorithms to identify and reject false targets.
On-screen indicators warn of potentially false targets, and DPOs can pre-programme range cut-offs for targets, so anything out of range is filtered. Operators can also tilt the laser to make adjustments during operations.
Fanbeam offers prism clusters that provide reliable positioning at longer rangers, as well as a gyro interface that enhances its ability to rediscover temporarily lost targets.
Maintenance and servicing
Renishaw's wide network of global servicing centres are staffed by in-house technicians and stocked with readily available spare parts and replacement units.
Our Merlin, Dynascan, Quarryman, Boretrak, C-ALS, Fanbeam and Void Scanner service teams keep your equipment working, with annual calibration, maintenance checks, and swift turnaround when it matters.